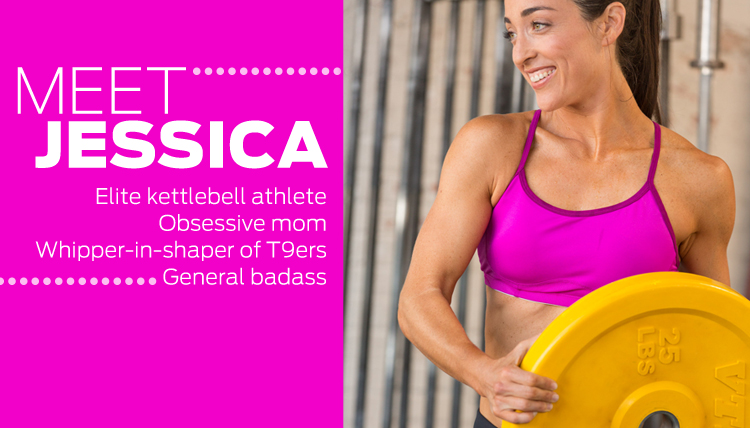 Here at Title Nine, we work hard together, both in the office and in the gym. With a rowdy, all-levels bunch like ours, a special sort of trainer is required to lead group workouts. It's no wonder that ever modest superwoman-in-her-own-right Jessica of local gym Icechamber is just the woman for the job.
Jessica isn't one to brag, so we'll go ahead and toot a horn for her. Not only is Jessica a mom, trainer, and newcomer to the pages of the Title Nine catalog, she is also an elite kettlebell athlete with a long list of accomplishments including: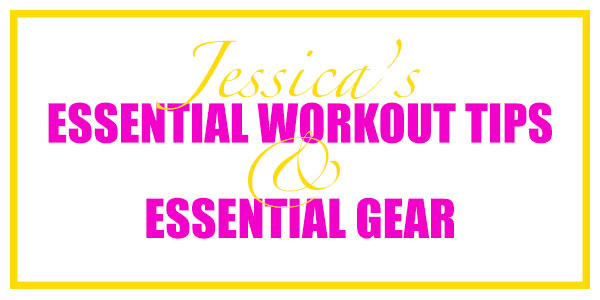 ESSENTIAL WORKOUT TIPS
1. Fuel up before you throw down! It's absolutely necessary to have the right snack for your workout – before it even happens. [Check out her recipe for Chocolate Oatmeal, below.]

2. The right attitude is everything. Health is the only thing you own, the workout you're about to embark on a gift. Check your emotional baggage at the door! Picking it up on the way out is optional.


ESSENTIAL GEAR
1. My must-have sports bra is the new Form First bra. When you're sore, pullovers can turn into pajamas if you know what I mean. Hello, back closure, my new best friend when I'm sore!

2. My go-to shoes always have to meld function with style — and fit MY feet properly. My current favorites are Nike Lunar Glides.


QUICK BITS WITH JESSICA
We love/hate/love Jessica because:
"I have always been totally obsessed with mountain climbers, because you can break a quick sweat anywhere! As a trainer, they're the secret sauce I add to every class." (Yes… EVERY class. We should know!)

Favorite kettlebell:
Jake! (Jake is her son.)


Move you love to hate:
Back squats make me break a sweat just KNOWING I have to do them… but they're a killer move to strengthen your backside, which is essential for being an elite kettlebell athlete.

Guilty (or not so guilty) pleasure:
Iced Mochas from Peet's. I don't just love them, I dream about them! I get a small with lowfat milk and have convinced myself it's a perfect recovery drink, like a more adult chocolate milk. Really, who cares? They make me happy.



Try Jessica's super simple, super-fueling chocolate oatmeal for yourself: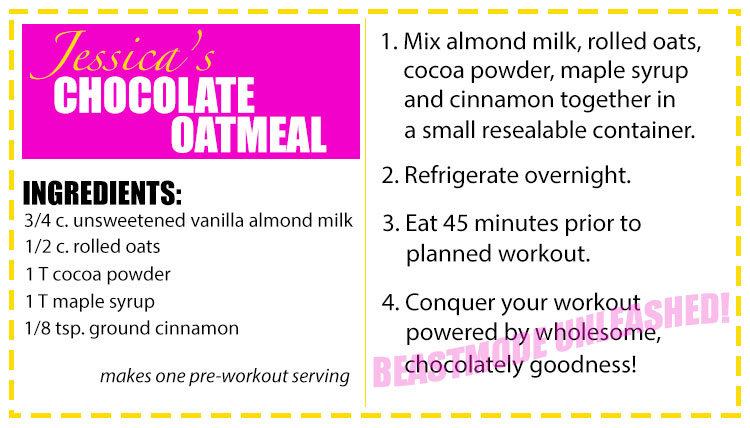 NOT ALL BRAWN AND MOM.
Jessica holds a Masters Degree in Organizational Communication and draws from her background as a competitive triathlete and former gymnast to build the mental fortitude required for Kettlebell Sport.
When not competing, Jessica serves as the President of Majestev, Inc – the designer and manufacturer of KettleGuard, the #1 wrist protection device for kettlebell lifting.
More