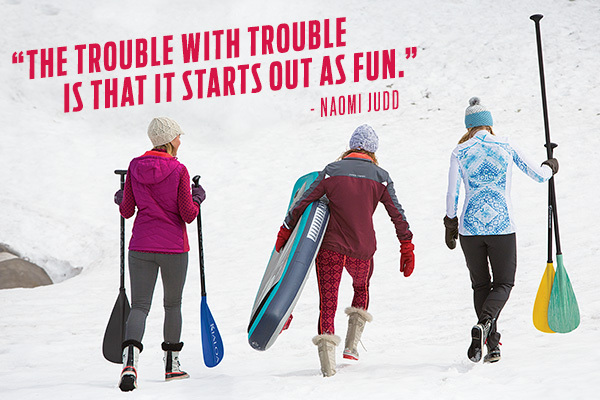 Getting into and out of trouble is THE survival skill for women in the 21st century.
A few of my favorite troublemakers: 
Ellen Degeneres, Amy Schumer, Nellie Bly, Bethany Hamilton, Nikki Haley, Beyonce, Susana Martinez, Martha Stewart, Tammy Duckworth, Missy Elliot, Susan Collins, Catharine Bond Hill, Venus and Serena Williams, Kathrine Switzer, Rosa Parks. 
So, this winter, go out and make some trouble!

Missy Park, Founder
Who's your favorite troublemaker?
Save
Save
Save
Save
Save
Save
Save
Save
Save
Save
Save
Save
Save
Save
More