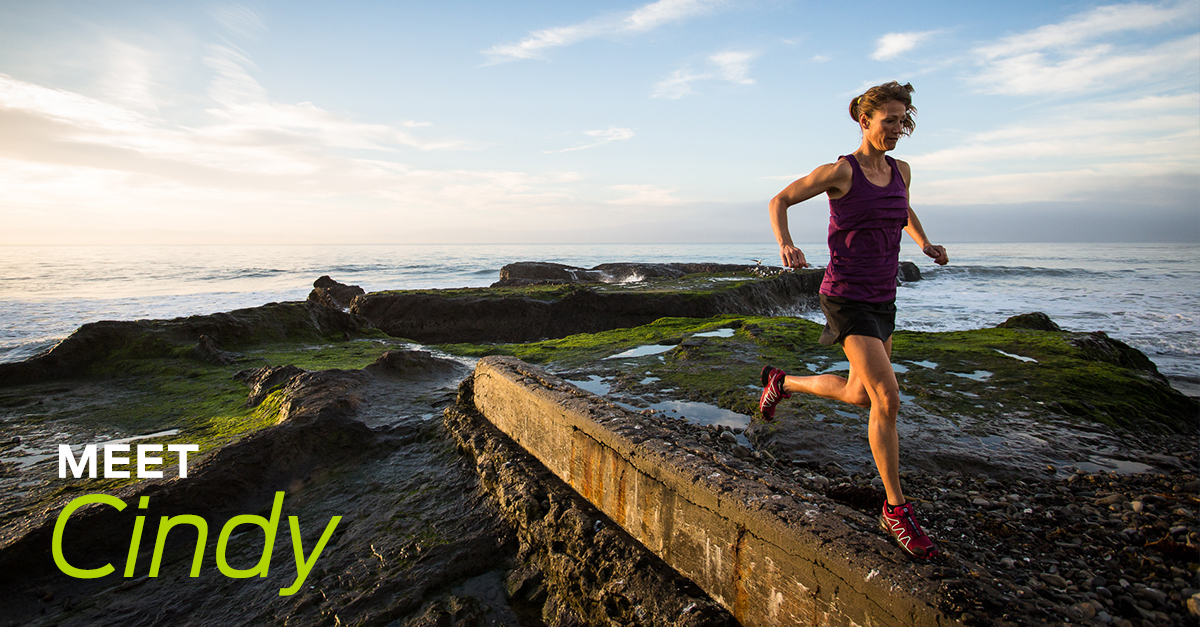 Life-long runner, bad-ass businesswoman and super-mom. After raising her kids and working full-time, Cindy rekindled her love of running in her forties; setting more PRs and winning more age group titles than ever before.
From her start as a competitive runner at the ripe old age of nine to qualifying for the triathlon 70.3 world championships at the age of 48, at each step of the way Cindy has asked herself, "how can I be the best that I can be?"
She's recently added duathlon to the mix, setting her sights on qualifying for the US National Team. Soon she may run-bike-run her way to the world championships!

Cindy hopes her philosophy resonates with the young athletes she speaks to. "I tell them, you can run, or you can be a runner. There's a difference. Own it! When someone asks me who I am I say, 'I'm a runner and a triathlete.' It's part of my identity."
Sure, finding time for work, training, traveling, competing, and family can be a struggle (we're tired just reading it), but doesn't Cindy look up for the challenge?