When our first annual Pitchfest Nonprofit Edition application went live in March, we crossed our fingers and hoped that we would get at least nine organizations to apply and participate.
Turns out we were super, super wrong about that.
After sorting through 92 applications, we invited our top nine finalists to T9HQ for two days of connecting, learning, and story-telling – and the results completely blew us away.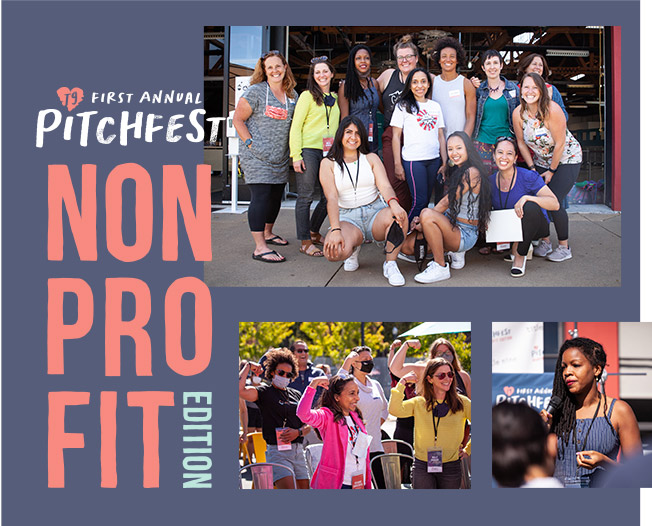 Drawing from the past successes of our Pitchfest Outdoor Edition for women entrepreneurs, we knew what would make a great event: a badass group of unstoppable women. From the finalists and judges, to the mentors and food and drink vendors, women led the way.
Our nine finalists were able to network with and learn from other outdoor and nonprofit leaders during two full days of events. Emma Rapp from Outward Bound California led a workshop on fundraising and grant writing. Naomi Maisel from La Cocina spoke about their new Municipal Marketplace and about their work with underserved women in the food industry. We even had three different La Cocina graduates provide lunch on Thursday and Friday, plus the best chocolate chip cookies we've ever had from A Girl Named Pinky.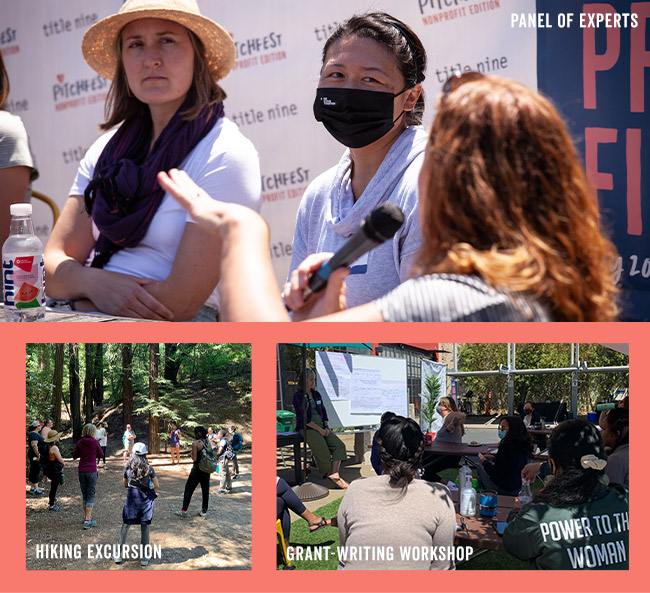 There was hiking, networking dinners, workshops, and workouts, all women-led, of course. And then there were the pitches.
Our nonprofit finalists brought us their stories: of ancestral struggle and the need for community healing, of working every day to break down the "maternal wall," and the daily struggles of creating and growing a space focused on helping others. More importantly, they brought stories of inspiration and impact that their organizations have on the women and girls in their communities. We may have listened as though it were story time, but the riveting realities woven through the pitches can't be denied. Young girls unfazed by taking the stage to speak to 500 strangers. Fearless entrepreneurs who have not yet reached "double digits" age. The ripple effect of over 2,500 women receiving the care they deserve. How would we, how could we choose just one?
Everybody Wins:
Though we do mean that in the inspiring, sappy way, we're also talking about MONEY. Impassioned by every pitch, our judges ensured each organization received at least $1000 in funding to help continue their missions.
However, this IS a pitchfest so yes, four additional winners took home a little (or a lot!) more: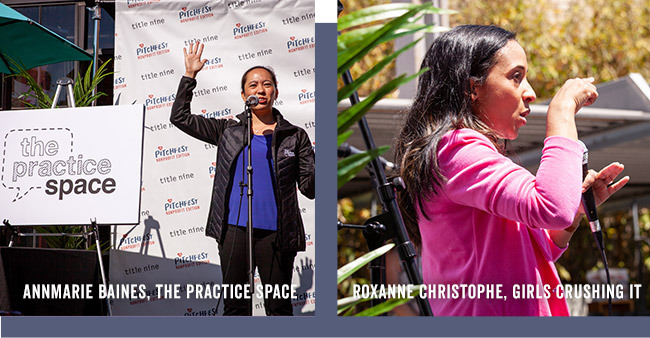 The Practice Space and Girls Crushing It each received $3000 to help continue growing their programs and teaching girls the skills and confidence to lead.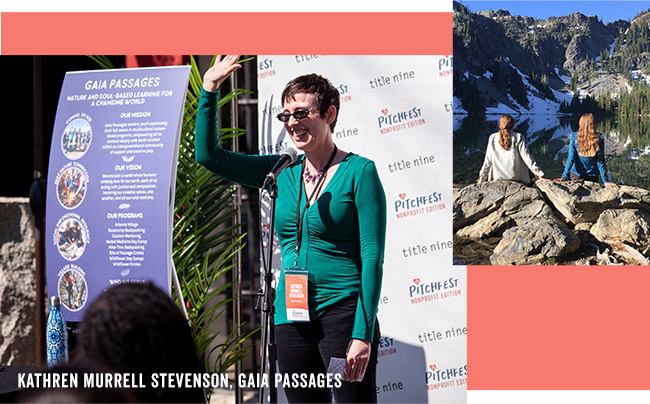 With a moving pitch from Operations Director Kathren Murrell Stevenson, Gaia Passages received $5000 to continue their mission to demystify and diversify the outdoors. With their funding, Gaia Passages looks to expand their Rites of Passage Program: a three-year program built to guide and mentor girls through their critical early teenage years.
Introducing Our Inaugural Pitchfest Nonprofit Grand Prize Winner: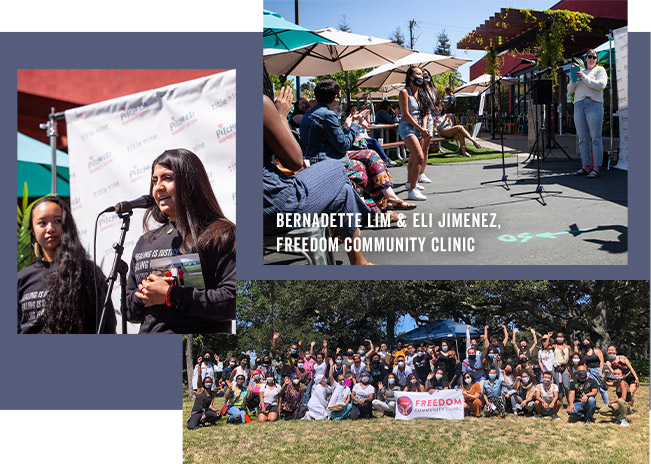 After arguably the most inspiring pitch of the day from our youngest finalists, Bernadette Lim and Eli Jimenez received $10,000 for their nonprofit, Freedom Community Clinic. They each told stories of their resilient, immigrant mothers and how their experiences searching for healthcare in the United States inspired the work they do today. Bernadette and Eli impressed the judges (and the rest of us) with their drive, their vision, and the framework they've set-up in order to continue to provide whole-person healthcare to under-resourced communities around the Bay Area.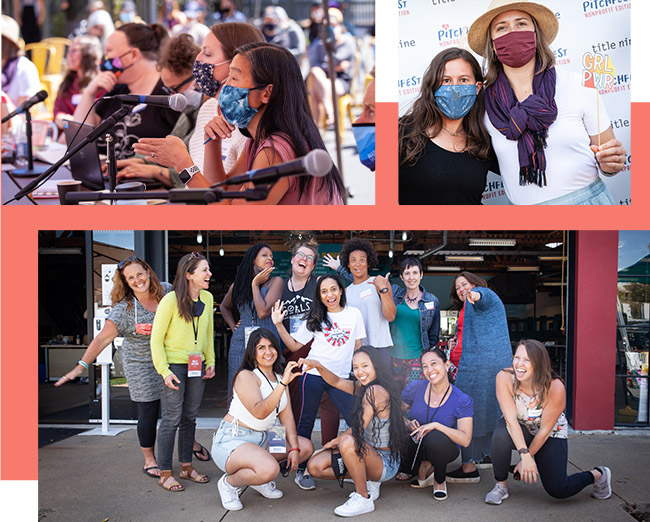 Our first ever Pitchfest Nonprofit proved to be a beast of its own kind, where with pride and gratitude we were able to provide a space for a powerful group of women to learn, make connections and get their organizations the attention they deserve.
Up Next:
Our fourth annual Pitchfest Outdoor Edition! We pulled off an amazing virtual event last year with some digital agility, but we're so excited to open up our 2021 application with the hopes of gathering safely in person this fall to support badass women entrepreneurs. Apply now.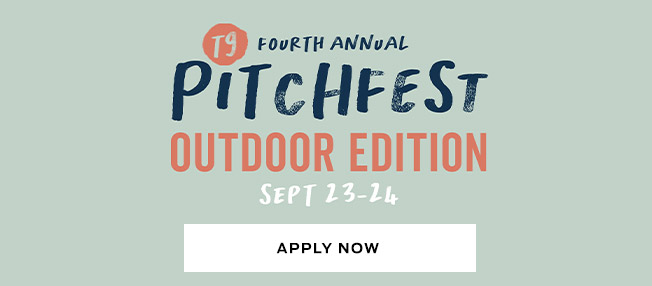 A HUGE thank you to everyone involved in our inaugural Pitchfest Nonprofit Edition!

Finalists:
&Mother
Color The Water
Freedom Community Clinic
Gaia Passages
Girls Crushing It
Girls' Outdoor Adventure in Leadership and Science (GOALS)
Girls Taking Up Space
The Practice Space
Rosie the Riveter Trust
Judges:
Erin Badillo: Executive Director, Dress for Success San Francisco
Sierra Clark, Customer Service Manager, Title Nine
Jen Gureki: CEO, Coalition Snow and Founder, Zawadisha
Tenisha Kemanis: Accounting Manager, Title Nine
Alice Lee: VP of Product Development & Merchandising, Title Nine
Noriko Morimoto: Chief Marketing Officer, Title Nine
Speakers, Mentors & Guides:
Kailin Chou: Alliance for Girls
Kathryn Dunning: 3 Bears Media
Annicia Jones: Bay Area Wilderness Training
Naomi Maisel: La Cocina
KC Mulligan: Controller, Title Nine
Nettie Pardue: Outward Bound, CA
Emma Rapp: Outward Bound, CA
Lindsay Zapata: Bay Area Wilderness Training
Food & Drink Sponsors:
A Girl Named Pinky
Equator Coffees
Grace Street Catering
Just Enough Wines
Los Cilantros
Mama Lamees
Nana Joes Granola
Event Directors
Lisa Gilliland, Title Nine
Jessica Russell, Title Nine