After months of prep and planning, hundreds of hours reviewing nearly 100 amazing stories, and testing out tons of killer gear, the wait is finally over. Title Nine is beyond stoked to announce the nine finalists for our second annual T9 Movers & Makers Pitchfest.
INTRODUCING OUR STARTING NINE: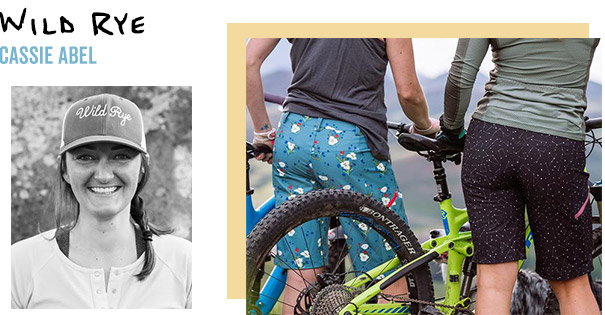 An avid outdoor lover as well as outdoor industry professional, Cassie's major takeaway from four years at a big eyewear brand: women deserved more options. So, she set out to create her own, partnering with like-minded women to get her ideas off the ground. Wild Rye was born of the belief that better gear for women isn't just possible, but essential. And, it should do more: build confidence and community, protect the places we play, and empower women from the backcountry to the boardroom–and it all starts with feeling comfortable in our own skin and gear.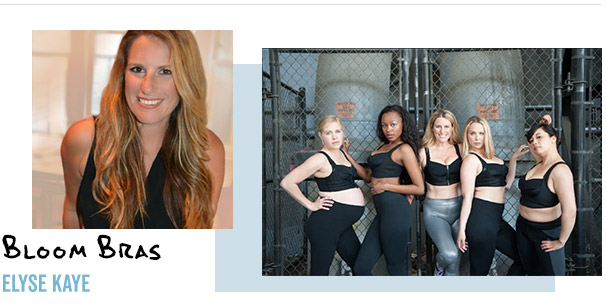 Science and style are teaming up to keep breasts from being a literal pain for active women. Elyse Kaye knows firsthand the struggle larger cup sizes can encounter. She worked with minds from NASA (really!) and even a celebrity corset maker who was up to the engineering challenge. Bloom Bras achieve superior "lift, not squish" thanks to their thoughtful, even revolutionary adjustability–including individual cup adjustments because "we're not all symmetrical." The result is incredibly customizable wireless support for sizes 28C, 56L and all the amazing sizes in-between.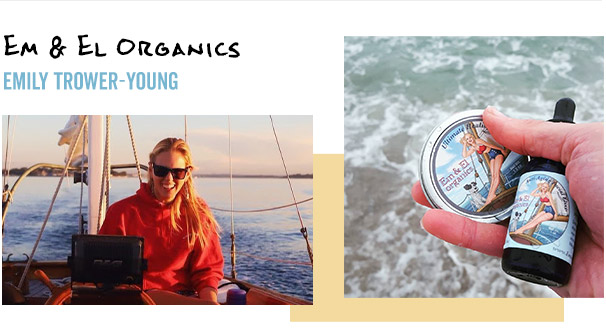 Their packaging may sport a pin-up gal in sailor shorts, but that's where the cutesy stops: Em & El Organics products are hardcore into making skin happy. A wooden boatbuilder and sailboat racer, Emily Trower-Young knows firsthand the challenges women who stray outside societal norms can face. While recovering from a chemical burn accident in 2012, Emily used her boredom as a launching pad. After producing and using it for over a decade, she finally brought the "goop in a jar" her friends and family clamored for to the masses. Whether used every day or over six months of testing in Antartica, their products don't just work–they excel.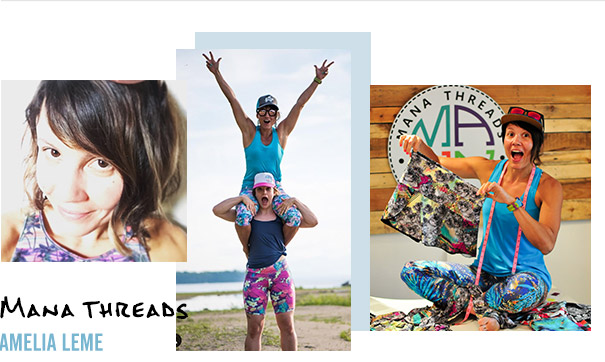 Hailing from Brazil, well known for the bright colors and excitement of Carnaval, Amelia Leme found herself bored with the athletic wear available. While researching fabrics, she came to the reality that "we don't need another clothing company. We need to produce clothing that is better for our health and the planet." But, sustainability doesn't have to be boring. With lively prints and sustainable materials, Mana Threads is rooted in the hard-adventuring, laugh-out-loud sisterhood that is life. Offering unquestionably comfortable performance gear that lets us get lost in life, then simply rinse and repeat.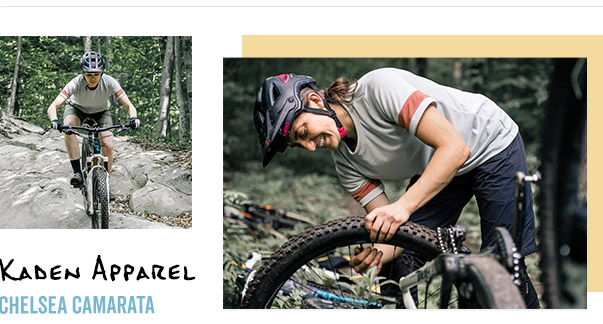 It all started with some old sewing machines in the living room of a frustrated mountain biker named Chelsea Camarata. The antithesis of shrink-it-and-pink-it mountain biking gear for women built stateside in Vermont. No floral or extraneous frills here: Kaden specializes in great-fitting, hard-playing mountain biking gear built to shred singletrack with the best of 'em. They take how a woman's body moves on the ride–and therefore what her gear should do for her–into serious consideration. Kaden's designs let us stand out for being the badass riders we are, rather than for cutesy jerseys.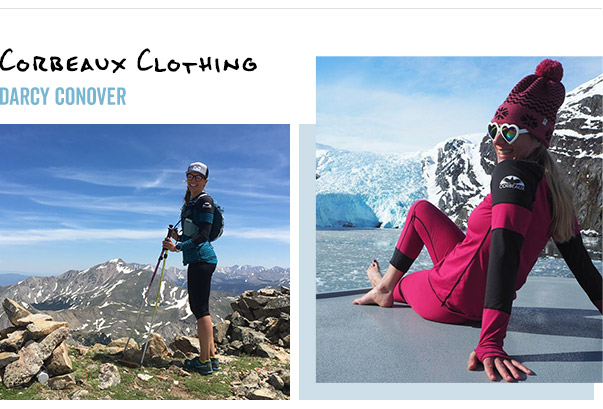 A full-time ski mountaineer, Darcy Conover was tired of having to settle when it came to one of her most essential pieces of gear: her base layers. She demanded comfort and performance, she craved authentic style and eco-conscious consideration, and now she has it in Corbeaux Clothing. Delivering domestically manufactured goods made solely of post-consumer recycled materials, Darcy and Corbeaux strive to evolve with the textile industry, pushing to become the brand who is driving change on the front lines.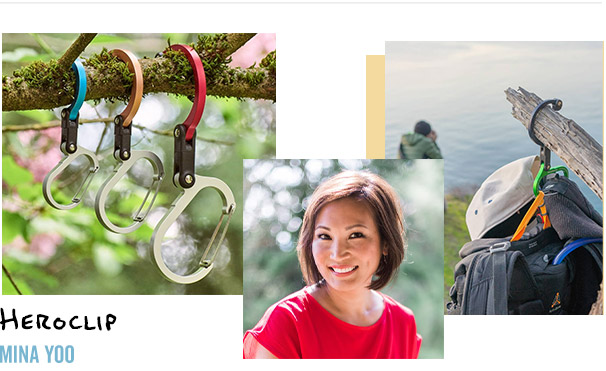 Training to Summit Mount Ranier while wrangling two small children, Mina Yoo felt like she was constantly juggling 100 different things. This constant need for an extra helping hand is where Heroclip was born. Driven by a love for exploring, Mina wanted a tool that could serve a purpose for all her activities, not just one. The result was a tool that makes it easier to do all the things we already do every day. Heroclip weighs practically nothing, hooks on practically anything and makes up to 50lbs of gear easily accessible at any time.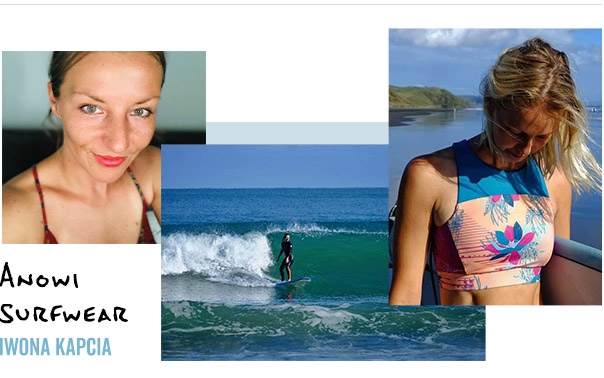 Women in watersports are Iwona Kapcia's main source of inspiration, and Anowi Surfwear outfits them so they can connect with the ocean. With sustainability as a top priority, Anowi utilizes recycled fabrics, labels and packaging, and even water-less process digital printing. You read it right: that's UPF 50 coverage made from plastic bottles that we can swim in. Every "surfkini" is sewn where it can be closely overseen in the Garment District of NYC, making for quality products they believe "you will see and feel the difference immediately."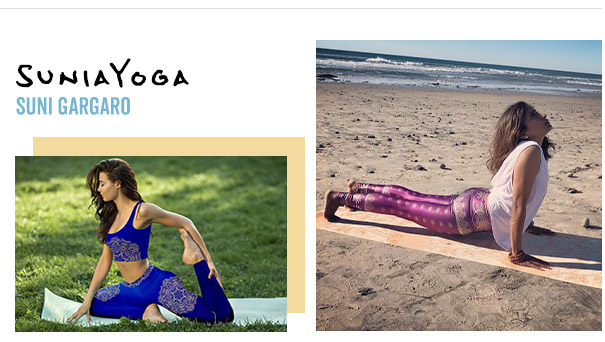 She's on a mission to get kids practicing yoga from a young age, and getting kids and moms into matching leggings for fun on the mat is a great way to start receiving the endless benefits of yoga practice. Inspired by her childhood memories in Kerala, South India, Suni Gargaro's yoga apparel reflects both her 15 years as a yogi and the colors and patterns woven through her heart. Cut and hand-sewn in Southern California, Sunia Yoga is dedicated to walking the "Made in America" fair pay and equality talk, letting us express ourselves via a colorful legging life worry-free.
In just two months, these badass women will bring their passion in person to our HQ, pitch their brand, share their ready-to-rock products, and be mentored by experienced entrepreneurial women who know the mover and maker life firsthand. Let the final countdown to our second annual Pitchfest begin!
Stay tuned for our post-event recap… Until then check out last year's Pitchfest winners and the Movers and Makers gear we've got right now.