Only 8% of certified rock guides are women.
If that gets you mad, you're not alone.
For Lizzy VanPatten, it made her get climbing.
We sat down with Lizzy, a Certified Rock Guide, owner of She Moves Mountains, and T9 model, after an amazing T9 photoshoot at Smith Rock to get her take on climbing, starting her own business, and being a woman in the still very much guys' world of rock climbing.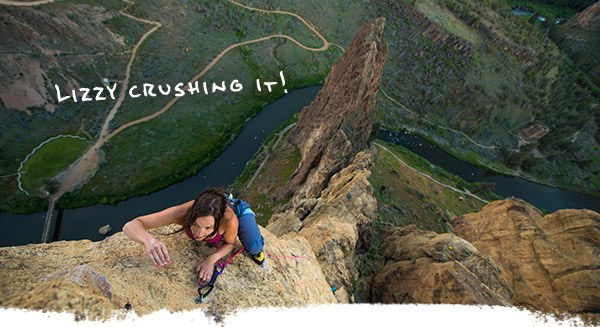 Lizzy On: Being Your Own Boss
Lizzy initially worked for a guide business while getting her guide certification, but after selling out a summer's worth of all-girl clinics, her boss told them they were on to something. When the next summer rolled around, her boss said she should consider going out on her own.
"The idea was so scary. I cried A LOT. And then I started my own business."
Lizzy co-founded She Moves Mountains, an all-girl climbing clinic service that shows women what they're capable of—on and off the mountain.
"For me, one of my main reasons to start my own business was to confront the lack of female presence in the climbing industry, and to provide women-to-women support and inspiration."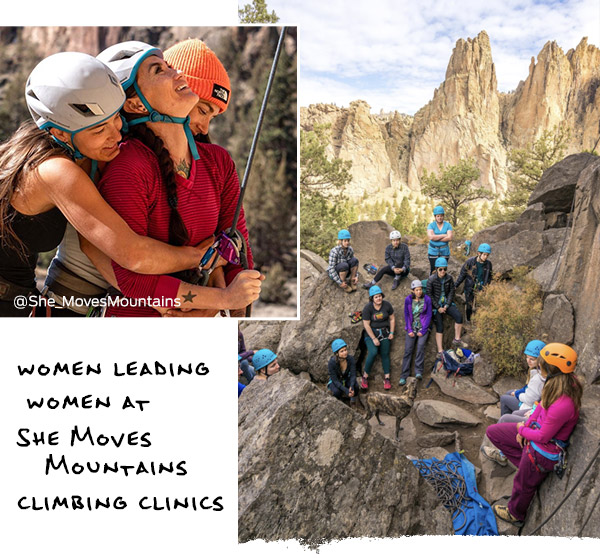 For Lizzy, the business side of things can sometimes be even more challenging than climbing.
"I started out doing everything. Now I'm trying to do more of what I love, and ask for help on the things I'm not so good at. So, I run our website and marketing, but accounting? That's a thing I know I need to ask for help with."
But owning her own business is also full of opportunities.
"Owning my own business gives me an opportunity to create a business that follows the principles that I believe in as a person. I can empower my employees and help them do the things that make them excited to go to work. I can use the most real representation of women possible in my marketing and media."
Being a woman-owned rock climbing business? Well that has its pros and cons, too.
"Being a woman-owned company in the rock climbing industry means you get a lot of support because of who you are—North Face and Black Diamond both sponsored us in our first two years. But it also means you're in the spotlight a lot for doing something different, which means people can sometimes be hyper critical."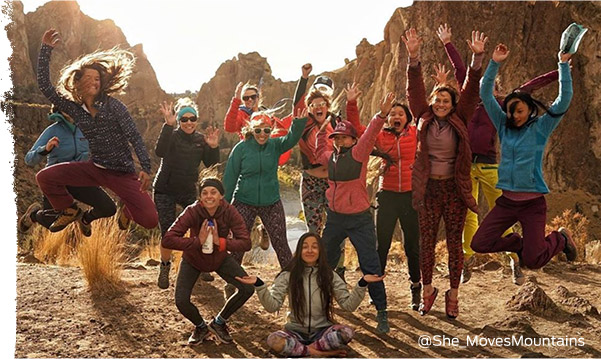 Lizzy On: Being a Woman in a Guy's World
Despite She Moves Mountains and other efforts to get more women climbing, we've still got a long way to go before rock climbing isn't dominated by men. For Lizzie though, success has brought a definite freedom in how she approaches her job AND her passion.
"I feel like now that I'm in and I'm feminine, I'm going to be SO goddamn feminine. And I'm going to walk up and I'm going to be the strongest person on the crag with my pink nails and I'm going to crush it."
"For so much I my existence I felt like so many of these things had to be hidden. I couldn't be super feminine. Now I'm like, 'No I'm tired of it. No more.' Because I've been allowed into these spaces, now it's my time. Now it's just like 'that's Lizzy'. "
In fact, she makes it a point to be as feminine as she wants to be.
"I should be allowed to show up in this way and be successful. [Femininity] has always been a part of me, but now I'm making it more dominant. Because in the past I've been told so many times that if I show up in this way, that I'm not going to be respected."
In case you haven't noticed, Lizzy loves to shatter expectations. And she loves helping other women crush it as well. Her favorite thing about holding all-female clinics?
"I love to see a woman doing something that she didn't think was possible. I love that we can shatter the old stereotypes of women being competitive and catty. We get to watch women support each other, and cheer each other on.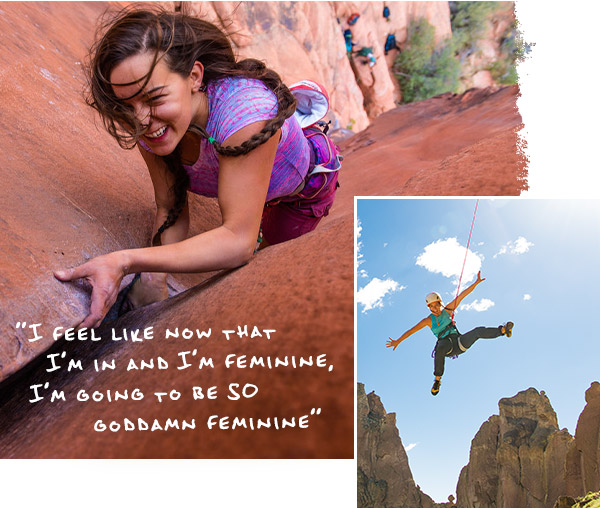 Lizzy On: Climbing (and Finding Your Own Passion)
Lizzy's best advice for climbing?
"It's not about upper body strength. It's about being thoughtful, and using your legs. If you can squat and lunge, you can climb."
And maybe it's just us who think this little piece of advice is about much more than just climbing:
"It's ok to be afraid."
Lizzy's favorite place to climb? Well, she can't pick just one. But this summer she's definitely digging the Enchantments, in Washington's Cascade Mountains.
"What I love about climbing there is that you have to hike something like 12 miles with 3800' elevation gain to even GET to your climb. Out there, when you're separated from all the worries of the world, putting your body to the limit, it really gives you perspective."
Ready to belay with the best? We're right there with ya.
You can sign up for a clinic at Lizzy's company at shemovesmountains.org.

The gear you need to move (and climb) your own mountains: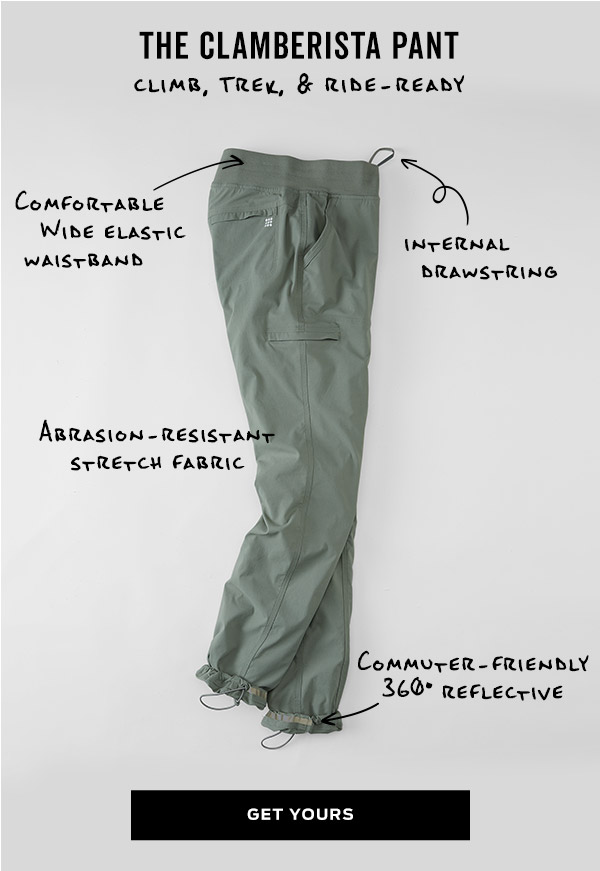 Check out our Clamber Collection, cut for climbers.