Title 9K Boulder Vendors
OUR TITLE 9K+ GOODIE BAG and EXPO PARTICIPANTS
The following vendors not only contributed to our goodie bags, but will also be found at the 2015 Title 9K+ Boulder expo.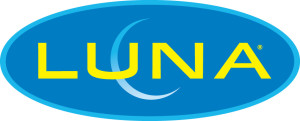 We love LUNA — and LUNA loves you! One of the Title 9K series' eldest supporters, LUNA Bar uses 70% organic ingredients and is specially formulated for women by providing B vitamins, calcium, and iron, nutrients women tend to be deficient in because of our "on the go, and on demand" lifestyles. The original LUNA bar line has also just recently broken up with gluten, making all our favorites now gluten free. Best of all they're yummy, too! We could all use extra protein for our active lifestyles. Check your goodie bags for your LUNA Protein bar and be sure to go to the LUNA tent to sample some other flavors and products LUNA offers us busy women. Thanks LUNA!

This Steamboat Springs, Colorado-based company makes convenient, nutritious and great tasting honey-based foods including energy bars, protein bars, energy gels, organic waffles and organic chews. Fueling some of the country's top athletes, Honey Stinger products will fuel you as you run, bike, swim, dance, and play too! Sample some flavors at the Honey Stinger booth and enjoy your Honey Stinger goodie in the bag. The kids who participate in our free pre-race Rag-A-Muffin Run will receive a snack from Honey Stinger as well! These simply yummy and nutritious foods may be found at specialty sporting goods retailers, natural food grocers and online.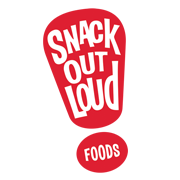 Who doesn''t love a salty snack? Throw out the potato chips and get your Snack Out Loud on! Take one of the most nutrient dense and protein packed superfoods – beans – lightly roast them and turn them into a delicious, healthy, and fun snack. Yes, Snack Out Loud did that! One package of these roasted beans packs 7 grams of fiber and 7 grams of protein, all gluten free, non-GMO, and some of their flavors are even vegan. Enjoy sampling the variety of flavors that Snack Out Loud offers at their booth and than thank this Colorado based company for a healthy and tasty snack!

What's your motivation to run? For many people, it is their friends and family cheering them on from near and far. Would you be extra inspired if you heard your posse cheering you on directly? If you answered YES! then Motigo is for you. Motigo is the first app of its kind where you can hear messages from your buddies as you participate in the Title 9K+. It's simple: download the app. Tell your friends and family to do the same. Every Title 9K+ participant will receive 5 free messages to upload. On event day, you connect to Motigo and listen to the messages people left for you as you go along. The best part is that you won't know who left a message and when you'll hear it– there will be a surprise with almost every step!
IN OUR 2015 TITLE 9K+ BOULDER GOODIE BAGS
In addition to items from LUNA Bar, Honey Stinger, Snack Out Loud and Motigo, you'll also find goods from the following vendors.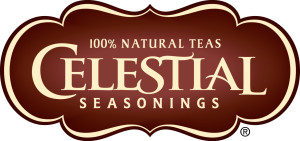 Another longtime supporter of the Title 9K+ Boulder, the Celestial Seasonings folks are a true Boulder original! Started waaay back in 1969, they have grown and grown into maybe the most famous tea company in the world! And here's a little something you may not have known…Celestial Seasonings is super supportive of an active lifestyle in general and women's health in particular. Sweet! Check your goodie bag for a little heavenly goodness from these tea gurus.

If you haven't tried Rocky Mountain Sunscreen yet, what have you been waiting for? This sunscreen is the active women's dream come true in a sunscreen. It is greaseless, waterproof, PABA and fragrance free, and hypoallergenic. And it is perfect for our active bunch cuz it allows the skin to breathe and sweat while protecting it all at the same time. No worries about saving your Rocky Mountain Sunscreen for race day…we'll have big jugs of Rocky Mountain Sunscreen at the packet pick up tent. Thanks Rocky Mountain Sunscreen. You take care of our skin at this high altitude and everywhere!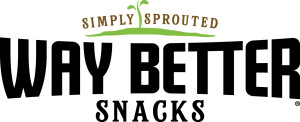 Way Better Snacks has every right to say so about themselves! They work hard to make sure all of their snacks are certified gluten free, kosher, vegan, non-GMO, and of course, organic. They use a few simple ingredients per snack chip: only whole foods and sprouted grains with no added fillers or preservatives. The result? Incredibly delicious and more nutritious than any other snack chip out there. You can try for yourself since there is a sample size in each goodie bag. Thanks Way Better Snacks for going the extra mile to make the food we can trust for its goodness and health!

A staff favorite of running and riding T9ers, in Boulder, at T9HQ and beyond, we're excited to welcome Boulder locals Skratch Labs to the goodie bag mix this year. Flavored with only real fruit and containing no artificial colors or preservatives, Skratch won't upset your stomach, leave a bad taste in your mouth, or as they put it, "challenge your IQ with tongue twisting chem-lab ingredients." It's no wonder it's become an anti-cramp, bonk-free favorite of ours, and we're excited for you to be able try it for yourself.

One of the very original oat bars! Nature Valley has been making granola and oat bars since the 70's. The crunchy texture and satisfying ingredients fuel our adventures. The sample in your goodie bag is a new version of the granola bar: a mixture of nuts and seeds sure to make your taste buds happy and provide just the right amount of protein and carbs for that hike, post-run, or mid day snack.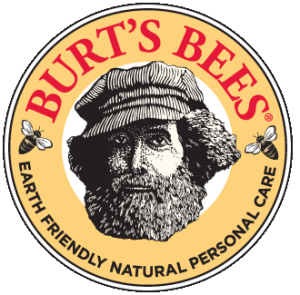 For over 30 years, Burt's Bees has been a trusted purveyor of natural, quality, and gentle lip balms and other skin products. They use beeswax as a binder and many different extracts from plants, fruits and even bark to create healthy products for the skin and non damaging to the planet. Enter Burt's Bees Renewal line. Using White Hibiscus and Apple extracts, the firming serum you'll find in your goodie bag will help improve skin firmness and texture and reduces the look of fine lines and wrinkles. Enjoy the serum sample and your skin will thank you!

In Colorado, dehydration is a fact of life thanks to our dry climate. We active types – both athletically and busy in life – need to especially stay on top of hydration. Enter Drip Drop, a powdered oral hydration solution that will quickly and effectively help restore the salts we lose through activity. It's low in sugar and big in taste! Drip Drop is an inexpensive way to rehydrate safely, whether you're a top athlete or a child recovering from illness. Check out the science behind this product on their website and check out how it works for you from the samples in your goodie bag!
AT THE 2015 TITLE 9K BOULDER EXPO
Our free race expo features samples and more from the following vendors.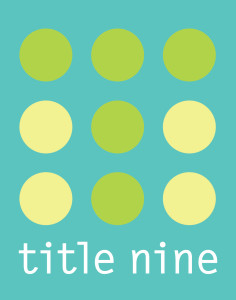 Yes, we know we are the hosts of this run, but that doesn't mean we can't get in on the expo fun too with two booths: our popular and informative mini T9 Fit Fest bra booth and our Feats of Strength booth. Get an expert bra fitting and find out what bra will work in your fitness pursuits by talking with our Bravangelists. For the very first time, you can also try out your prowess at our Feats of Strength Booth. We T9 staffers get challenged almost daily in the work place with some of the included feats! And, don't forget to commemorate your Mother's Day Title 9K+ participation by grabbing your pals can having your photo taken —and posted on our Facebook page — in front of the catalog cover backdrop at the photo booth, complete with fun props to use too! Be sure to check out all of the Title Nine booths to round out your unique Title 9K+ experience.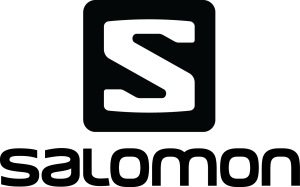 What''s the most important piece of running (besides a great sports bra, and just getting out there and doing it)? Your shoes, of course! Salomon is here to show you how the right shoes for you can make the biggest difference in comfort, injury protection, grip, and even protection from the crazy Colorado elements. They make amazing road-to-trail and dedicated trail shoes, which makes sense, as they''ve made great hiking footwear for years. Stop by the booth and check out the demo's and get some schwag. Once again, Salomon will also be generously providing a pair of shoes to each winner in our 9 prize categories. Our many thanks go out to the Salomon team.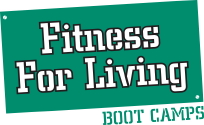 For the past 11 years Boulder company Fitness for Living has been energizing folks with its fun, challenging and at times wacky fitness boot camps and now  with their new yoga camps. They aim to motivate, educate, support and encourage you to get fit, get outdoors and get active. That''s why we put on Title 9Ks: to get you excited about being healthy and active! Fitness for Living will have a fun fitness obstacle course, a cardiac step test, a body composition test, and some other goods at their Expo area. Check out what they are about and see how your healthy lifestyle can get even better!

The running bras from Title Nine's selection help keep the "girls" in place, and CU Cancer Center will help you make sure those ta-ta's are healthy! A return expo particpant, the CU folks will give you great information and educate us all on this 2nd most common cancer in women. They have incredible interactive displays and great schwag to give away. The Mammogram Van will be parked in the lot again. That''s right: a mammogram on the spot so you won''t have to make that appointment and wait for months to get in. This is insurance-billed so make sure you bring your insurance card with you. We are grateful for the University of Colorado's Young Woman's Breast Cancer Program!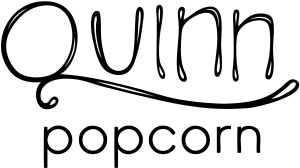 Microwave popcorn reinvented! Quinn' Popcorn has the first compostable, chemical free paper pop bag and in it you will find non-GMO real food ingredients. You can even trace your popcorn to see where it was farmed by loading a batch number on their website. How cool is that? Using real ingredients and earth friendly packaging, you can feel good again about serving these delicious flavors of popcorn to your family. Quinn' got started by a Boulder family who was tired of the junk in snack food. Go to the Quinn' booth to sample their variety of flavors from Hickory Smoked Cheddar to Vermont Maple & Sea Salt.

Bananas, reimagined. The original super food for active people, sometimes bringing a banana on the ride, run, or busy day can get messy. Enter Barnana: simply dried bananas, still chewy and delicious and all organic. You will find a higher concentration of potassium with these bites, and have chocolate, peanut butter, and coconut flavors to choose from – all organic ingredients of course! Keep a pouch with you as you go about your day for a great pick-me up in nutrition and flavor! Check out Barnana at the Expo and taste for yourself. Yum!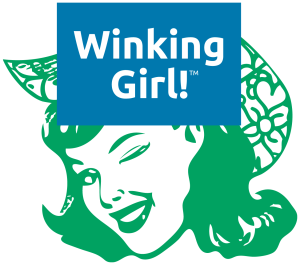 Julie grew up in California and became best friends with a Mexican family while in college. From these dear friends, she learned to cook their delicious family recipes. When Julie decided to make her own green salsa, the family insisted she bring it over– and then devoured all of it! They loved it and dubbed it "White Girl Salsa," a fun name that was later changed to Winking Girl. It's the same great taste with a fun new name. Julie is giving us all the opportunity to try the most delicious, all natural tomatillo salsa you can buy! Go by the Winking Girl Salsa booth at the Expo and try for yourself.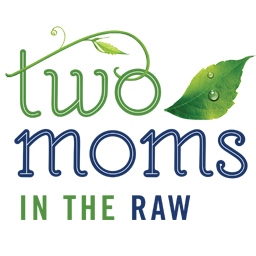 When Shari was diagnosed with MS over 10 years ago, she took her wellness into her own hands. Making and eating raw foods was just one way she got her symptoms to subside. So many people loved her raw foods that she and her mom started Two Moms in the Raw, a Boulder based family business. They use only organic, raw ingredients, kosher, vegan and all together great for our health and great tasting! See the whole line of Two Moms in the Raw foods and find them at grocers all over the country. Taste for yourself by visiting them at the expo!

Formulated by Boulder based nutrition author Scott Ohlgren, Brain Toniq is a refreshing drink to help clear the mind especially after a stressful and tiring day. Brain Toniq is the first ever organic, kosher and brain enhancing botanical based beverage that will help you clear your mind and focus without the unnecessary caffeine content that can give you the jitters. This brain drink contains botanicals such as Organic Agave syrup, Eleuthero root, Rhodiola rosea root, DMAE, and Wild blue green algae, to give you that brain power and clarity without the junk that are usually found on other chemically made energy drinks. Yay for natural! Try a bottle or two at their expo booth.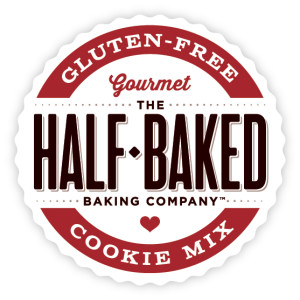 We're talking about cookies and other baking mixes here, people! This Boulder based family company mixes up gluten free, vegan, and other allergen-free cookie, biscotti, and baking flours so that you can have treats as delicious and satisfying as those with wheat products. No more "it's pretty good…for gluten free". Instead, you can have Ginger Chai, Chocolate Chip, Blueberry White Chocolate, and other outstanding flavors of cookies and treats– baked in your own home. Are your mouths watering yet? Get to The Half Baked Company expo booth and sample what gluten free treats should really taste like! Yum!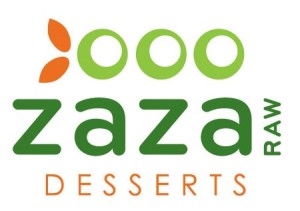 Boulder mom Elisabeth (nicknamed Zaza growing up) discovered that her kids were experiencing a variety of health symptoms and pinpointed food allergies as a cause. This was the inspiration behind Zaza Raw. As Elisabeth says "While cooking raw, vegan and gluten free food takes planning and time, it is worth the effort to see my children energetic and happy after each meal." And we benefit as well! Elisabeth has developed a line of amazingly delicious and raw, vegan, and gluten free desserts: Pumpkin Cheezecake, Key Lime Pie or Chocolate Mousse anyone? Makes your mouth water thinking of these desserts, doesn't it? We are happy to have another local here, treating us to their goods. Check out Zaza's website to learn more of the story and where you can find these desserts.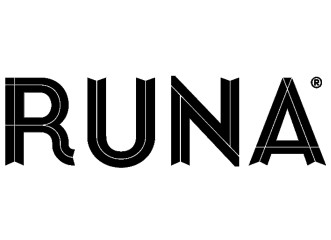 Dan and Tyler, the founders of RUNA, envisioned a business that could share energizing, rich-tasting guayusa with the world – a business that would respect cultural traditions, support small farmers, and maintain the integrity of the Amazon rainforest. RUNA is a refreshing, naturally caffeinated drink made from guayusa leaves, purchased from over 2300 families in the Ecuador. You will love the taste of this organic drink and enjoy its benefits, but you may love even more RUNA's model of sustainability and fair trade. Runa means "fully alive" or "fully living human being" in Kichwa. Thank you for bringing us this drink and respecting the culture it comes from!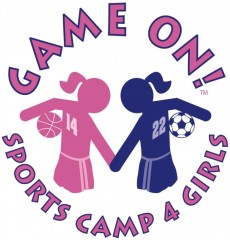 The first line of Game On!'s mission states: To inspire or enhance a lifelong appreciation for a healthy lifestyle, including sports & fitness. We at Title Nine can get behind that! Even though we are a retail company, we whole heartedly embrace a healthy lifestyle too. Game On! Sports Camps 4 Girls has summer and school year sports camps to help your young gal develop athletically, socially, as leaders – and so much more! – all while having fun and making new friends. Game On! is sponsoring the Face Painting Booth . Take your child to get her face painted and to find out a ton more about these wonderful Sports Camps 4 Girls!
LILLABEE BAKING
Boulder locals Jared and Indea state this about their company: "Lillabee's mission is to give everyone worry-free comfort foods worthy of celebration." And they indeed will celebrate YOU – the Mother's Day Title 9K+ runners – by cooking up some fresh pancakes for everyone! What a treat! Lillabee makes baking mixes free of wheat, dairy, soy and oats. Sample some of what you can cook up yourself by visiting their booth for pancakes and check out their website for the variety of Lillabee mixes and what you can bake up using their Recipe Box. Thank you Lillabee for making worry-free mixes and cooking up a breakfast treat!
ELDORADO NATURAL SPRING WATER
Would you believe that right here in your back yard is one of the purest, natural springs in the world? Yup, Eldorado Canyon is home to these springs where they pump out a whopping 200 gallons of water a minute! Hard to improve on Mother Nature for thirst-quenching goodness. Thanks to Eldorado for supplying all of the water for the course.
SPECIAL THANKS
The Title 9K+ Boulder team would like to give special thanks to the following vendors.
Eco-Cy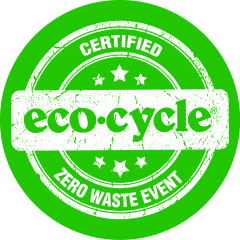 cle is one of the largest non-profit recyclers in the USA and has an international reputation as a pioneer and innovator in resource conservation. The organization was started 37 years ago by everyday residents who had a passionate belief in conserving natural resources. Eco-Cycle has fantastic educational programs, conducts Zero Waste Events —such as our Title 9K+, has school programs, business programs, a reuse portal..and so much more. We are thankful that Eco-Cycle is in Boulder and surrounding communities, taking care of the environment for current and future generations.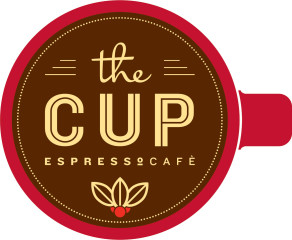 Located on Pearl Street in Boulder, the Cup Espresso Cafe serves Fair Trade, Organic coffee roasted locally by Conscious Coffees, as well as homemade pastries, coffee cakes, bagels and sandwiches. They have made the generous offer to supply our hard-working, early-rising Title 9K+ volunteers with coffee for the big day, and for that we give a hearty thank you.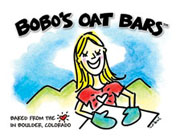 Our amazing volunteers needed something to help keep them fueled, from set-up to start time, from cheering to clean-up, and Bobo's Oat Bars came through. A go-to snack for parents, athletes, professionals and foodies who want to embrace good health without feeling confused about ingredients or drained in the purse, Bobo's bars are free of artificial anything, including no additives, sweeteners and other harsh chemicals, making them ideal for folks who want to eat intelligently, without feeling deprived. Thanks Bobo's for keeping our race crew full and ready!