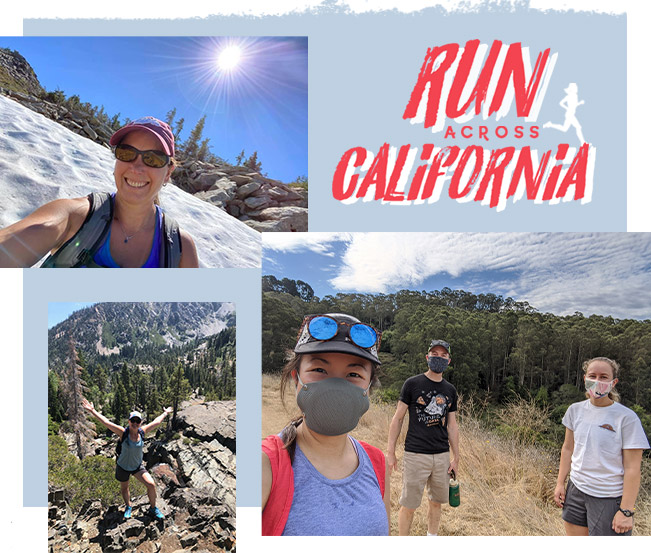 From Lake Tahoe to the Bay, a team-minded company that is comfortable with firsts went for one more: our first company challenge tackled solo.
Every year, Title Niners have the opportunity to take on an annual athletic challenge. We bring in coaches for all, from those "firsts" who have never tried their hand at an event, to seasoned athletes looking for a new goal. The challenge changes annually, but our competitive natures never waver – whether we're doing century rides or Ragnar Relays, Half-Ironman triathlons or an  XTERRA off-road tri (which participants lovingly joked we had "no business being at"), there isn't a single event at which we have not given our all, even if "our all" means they have to leave the finish line up for us. Through training and laughter, trials, and triumphs, and a whole lot of snacks, we always manage to pull it off together.
The year 2020 may have thrown a wrench in many of our in-person plans, but it won't stop us from coming together… at least while we we're safely apart.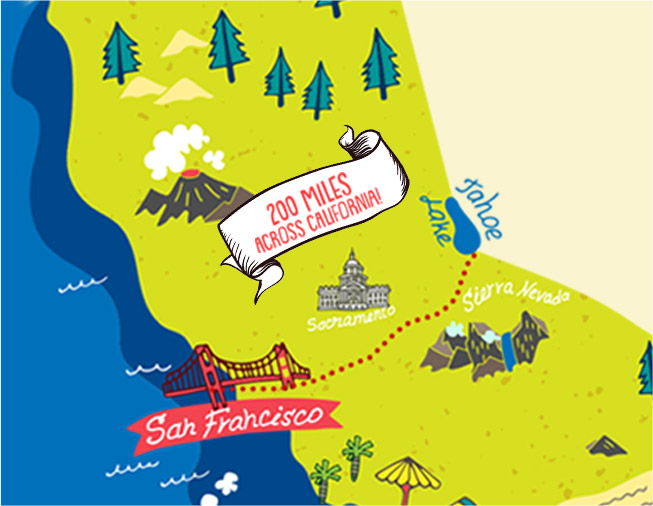 This year we took part in the T9 Mermaid Series "Run Across California," a virtual racecourse that took participants 200 miles: the distance from Lake Tahoe to Ocean Beach. Since it meant clocking an average of two miles a day, it was lucky (for some of us) that every intentional on-foot-movement-for-the-sake-of-movement counted. Yup, walking to the store instead of driving, taking the pup out, and even chasing kids learning to ride two-wheelers – all mileage-makers. Mermaids and mermen across the country joined us as we all started together, setting out at our paces for the very long run ahead.
BY THE NUMBERS
As of September 15th:
50 T9ers are participating (32 from T9HQ, 18 from retail, including eight teams)
4,711+ miles have been covered
Three retail managers have crossed the 200-mile mark and headed "back."
Three T9HQ participants rounded the 175-mile marker
One store manager completed 200 miles in the first four weeks!
50% admitted to using four-letter words
20% had a canine running buddy or one on wheels
100% of those polled said the camaraderie has helped them keep going!
We love that both the Mermaid Series and our T9 Challenges help bring out parts of ourselves and each other we didn't see before. Our social media slinger, JR, admitted to formerly being "one of those snobby runners who thought walking wasn't really exercise," but the challenge brought change. "I've been taking long (like 10 mile) socially distanced walks with a friend as a way to get my miles in, and I have loved it. The hills in my neighborhood are a serious workout!" Retail team member Marina also had a few events under her belt heading in, but still found a welcome surprise along the way. "I finished way sooner than I anticipated," she said, and in doing so, "I learned that I should probably give myself more credit for things I can do."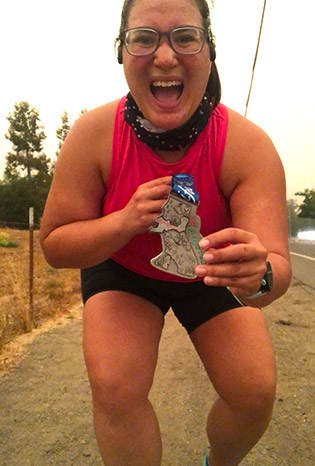 Mermaid ambassador Vanessa also found this new, virtual experience to be rewarding in unexpected ways. "Given the current state of things, finding a way to celebrate athletes being connected while being physically apart has been a challenge. The Run Across California event provided me a space to cheer for other runners and athletes virtually while also finding a space to set my own goals. I am naturally very driven and am almost always looking for my next marathon, so when races were taken away I lost that part of myself. RAC restored that and gave me an opportunity to set a goal that not only felt like a big accomplishment (to knock out 200 miles), but also was a new type of goal setting. Every run along the way was a small win, which isn't something I've experienced during traditional training for a race."
And in the end, while we were all winners. Well, some of us won a little sooner than others.
Of course, we at T9 are as serious about our home state as we are about fun. We are a Bay Area-based company and feel very fortunate to be able to have logged so many miles safely during this time, even as the impact of the fires and virus continue to affect us all. We're incredibly thankful to all the firefighters and essential workers on the front lines, working hard for all of us. You're the REAL winners, and we thank you!

If you've been inspired and are ready to get moving, here are some top picks for gear straight from our closets to yours. We put 'em to the test. Will you?
The Pavement Partier: for the road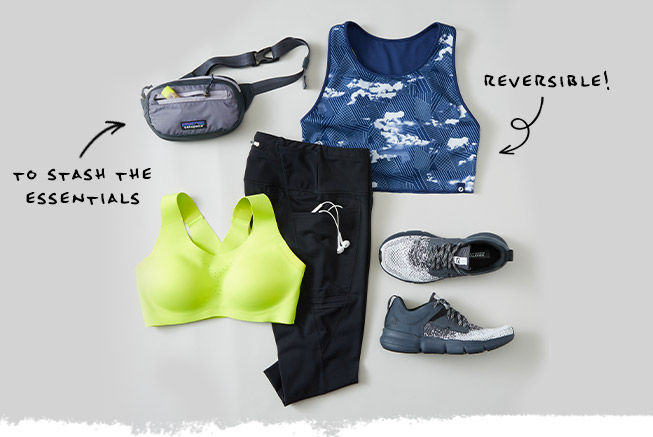 – Run It All Cross Back Sports Bra
– Pockito Knickers
– Front Runner Reversible Crop Top
– Smooth Operator Run Shoe
– Mini Hip Pack
The Diva of the Dirt Department: for the trail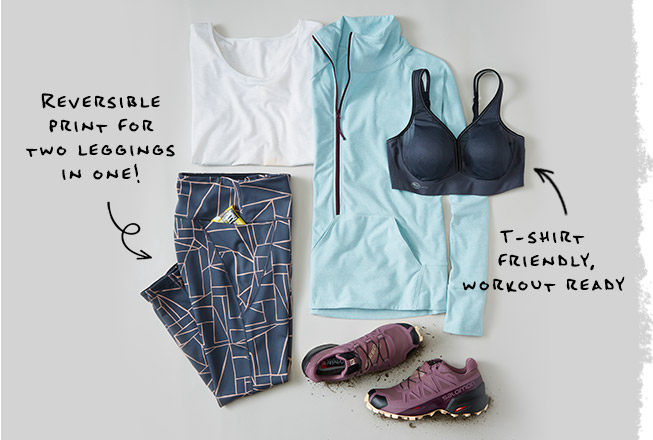 – AC Sports Bra
– Mad Dash Reversible 7/8 Running Tights – Remodel
– Henerala Short Sleeve Tee
– Dipsea 5.0 Waterproof Trail Shoes
– Magic Mile ½ Zip Long Sleeve
The Go-Nowhere Guru: for the treadmill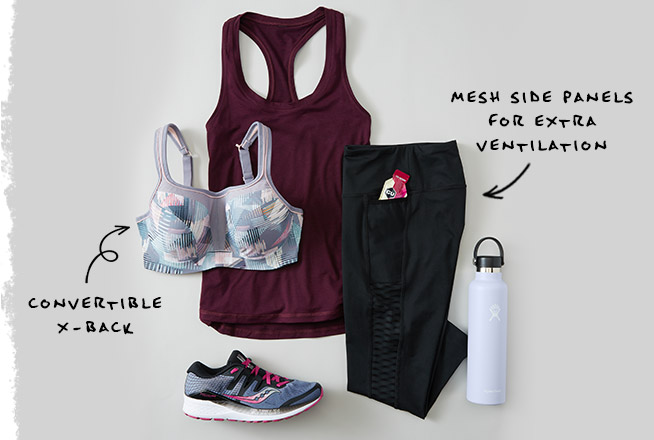 – Marvel Underwire Sports Bra
– Seneca Capri
– Fixation Tank
– Legendary Run Shoe