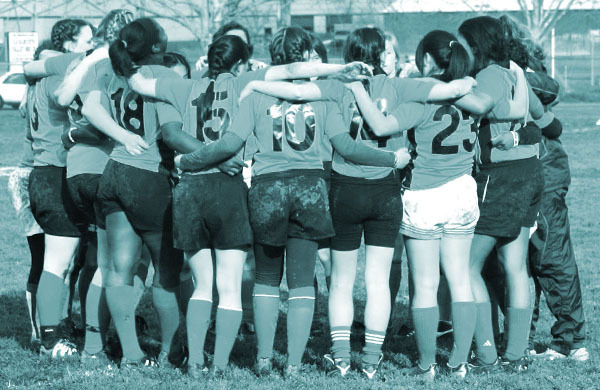 At Title Nine we are committed to helping girls and women get off the sidelines and onto the field. We know firsthand that the power of sports and teamwork can shape who we are, and who we grow to become. That's why we are hosting Back to Sports Fridays this September. Shop at any of our Title Nine stores on Fridays in September and 9% of our sales will be donated to local girls' or women's sports teams.
During the month of August, we invited folks in our 23 retail regions to nominate their favorite amateur sports teams. Each store then had the fun-but-difficult job of reading all the nominees' stories and choosing one winner per store. We were blown away by the amazing stories of female athletes, and the teams that have shaped them! Read on for just a few of the impressive athletes chosen by our stores: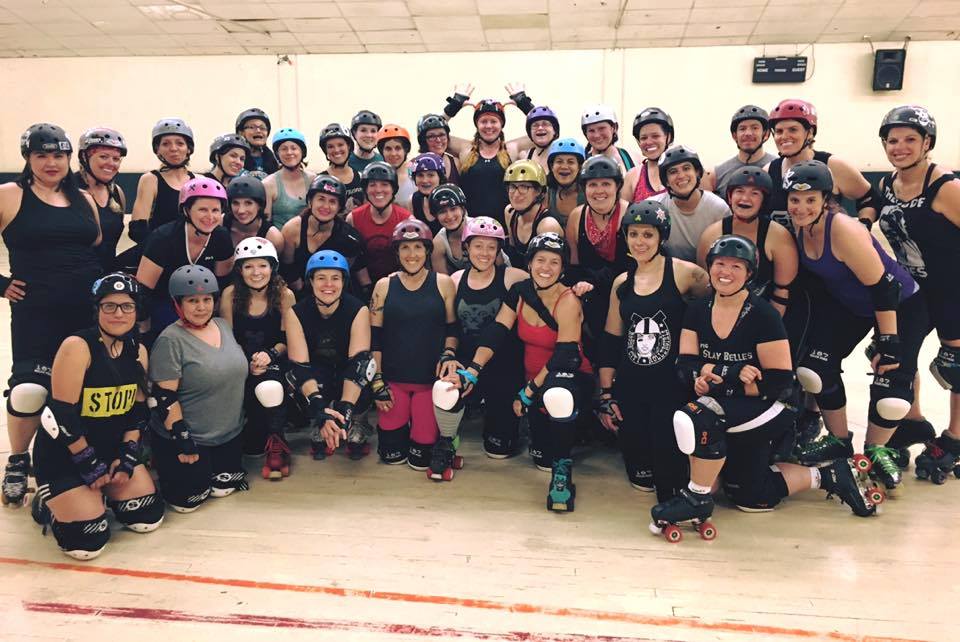 Peninsula Roller Girls
It's no surprise that our gals at Title Nine Palo Alto picked the Peninsula Roller Girls as their winning team. Not only do these bad ass women get together three times a week to train, they also do local volunteer work and mentor the next generation of skaters through their junior team.
Team member Molly (AKA Joelle van Die) shares, "I was never a very active or athletic person, and had never had fun playing a team sport before I joined PRG. All of my amazing teammates inspire me to push myself beyond anything I've ever done, and I surprise myself every time I skate with them."
Check out the PRG website, or follow them on Facebook for news about upcoming bouts and tryouts (you know you want to)!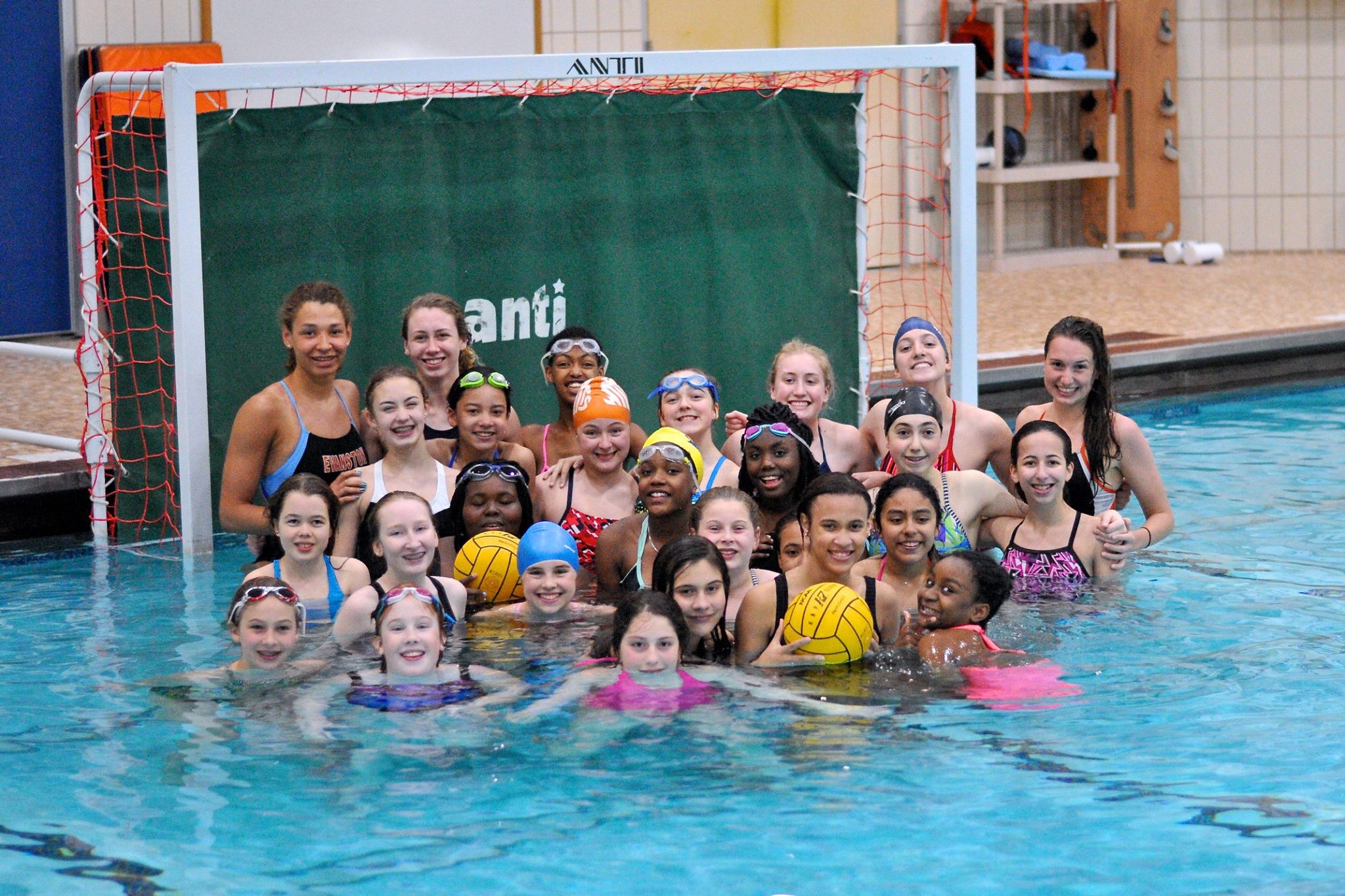 Girls Play Sports (Team GPS)
When our Title Nine Evanston team members read about Team GPS, they knew it was a mission they could get behind. The program exposes girls to sports, and engages them in conversations about topics affecting young women today, such as bullying and body image.
Team GPS allows girls to sample a variety of sports through clinics taught by local high school and college athletes. It's a win-win that exposes the younger girls to female role models while the older girls gain leadership skills. Executive director, Megan Livatino, works to make the programs accessible to all girls explaining, "many of our programs are free to girls in our community and the programs with fees have at least 50% of the registrations reserved for girls in financial need."
Lean more about their programs on the GPS website.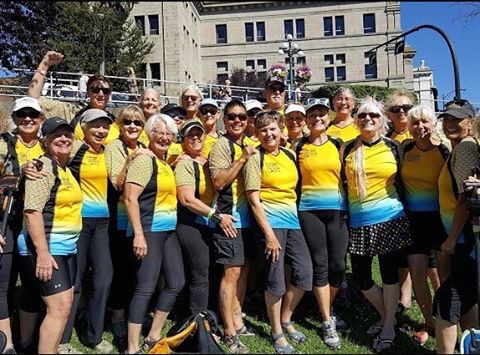 The Golden Dragons Women's Dragon Boat Team
The Golden Dragons women's senior team is comprised of women from their mid-fifties to their eighties who practice three times a week and compete internationally. Title Nine Portland knew they wanted to help the team out when they learned that they couldn't afford to send their whole team to compete in the Dragon Boat world championships in Australia earlier this year.
Their coach, Amiee explains, "We recently sent a team to compete in the worlds in Australia but despite intense fundraising we left a few home here in the states…These ladies love to paddle Dragonboats and are hoping to win another berth in two years to Europe for the next worlds."
Read more about the women's team on their website and find out more about co-ed senior dragon boat opportunities in PDX on their Facebook page.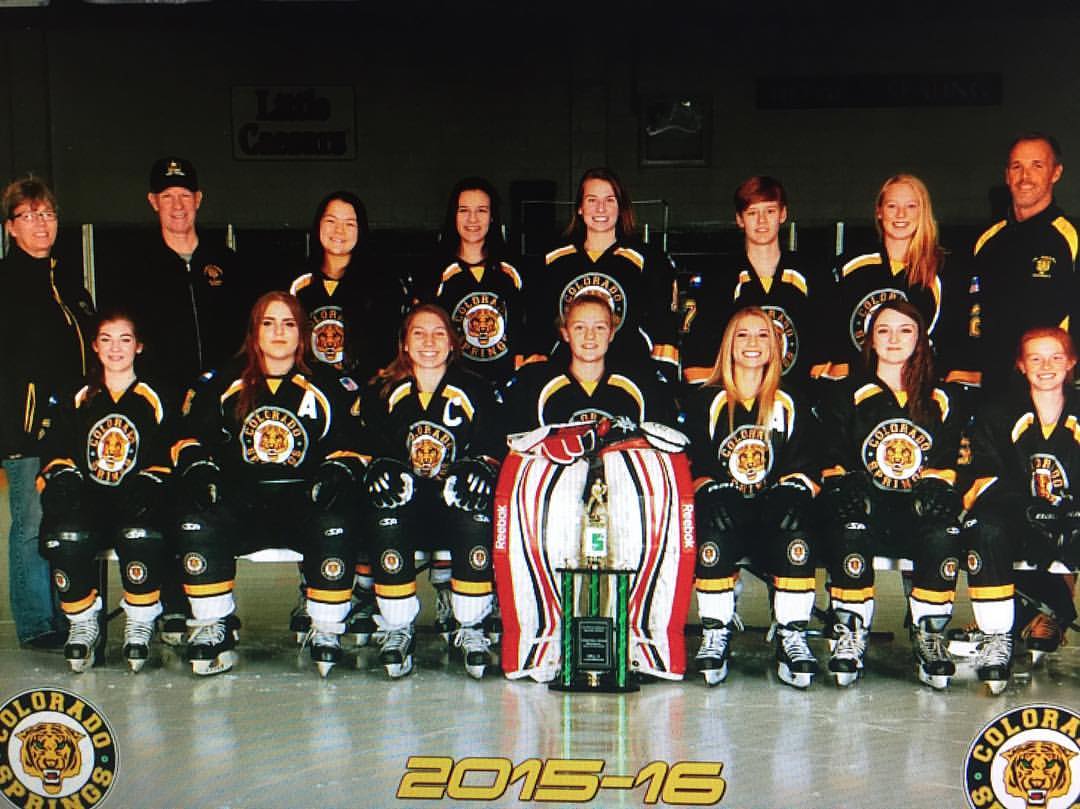 Colorado Springs Junior Tigers
Our staff at Title Nine Colorado Springs was excited to pick this fierce girls' hockey team, the Colorado Springs Junior Tigers (19U AA), as their winner. Comprised of players from different high schools (many of whom play on their school's boys' team) these athletes just moved up a division, and are all maintaining the high grades required to be on the team.
Their coach Glen says, "They have set their team objective to win the Rocky Mountain District and compete at the national tournament. Many of the girls play other sports, including soccer, softball, lacrosse and field hockey, but they somehow manage to meet their academic and athletic requirements while maintaining high grades." Read more about Tigers Hockey on their website.
Shop and Support!
Are you as inspired as we are by all of these outstanding athletes? Join us in supporting them at our Back to Sports Fridays shopping nights this September. Let's get girls and women off the sidelines and onto the field (or the rink, or the water)!