We like to think that every Title 9K we put on is a memorable one, but the 12th annual Mother's Day Title 9K in Boulder, CO just might take the cake! (Chocolate cake, of course.)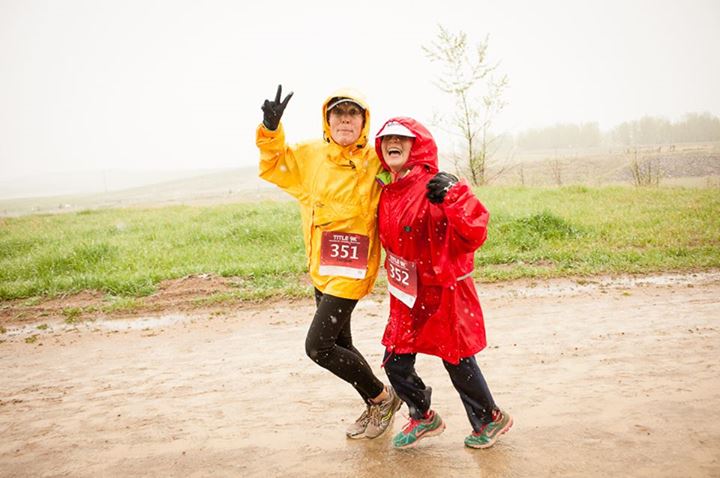 Why's that? Well, there are certain things we simply can't control on race day — like the weather.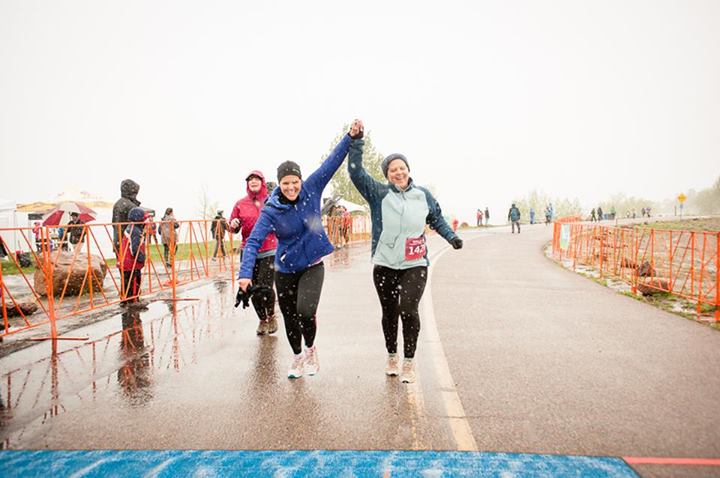 But we also know you simply cannot stop a mother runner: she will lead the way no matter what the world throws at her.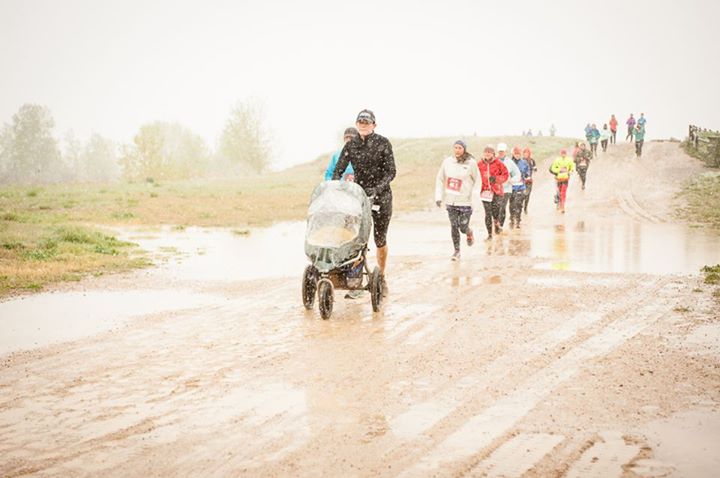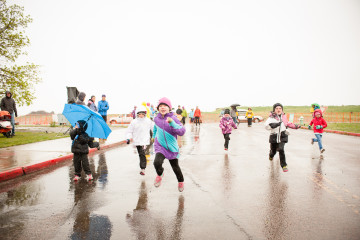 QUICK RACE STATS
– 1597 total sign-ups, including race day registration
– 100+ registrants from out of state, including 1 from Alberta, Canada
– 826 finishers, including 45 boys and 72 girls under 18
Youngest T9K finisher: 5 year old Mackenzie from Longmont, CO
Eldest T9K finisher: 76 year old Mary from Boulder, CO
For full race results, please click here.
Said Chris C., one of our 'most inspirational story' winners, "Writing the story really helped heal a part of my soul, and to be recognized made it that much more special." We are proud to recognize you, Chris! The Title 9K couldn't be the event it is today without  all of the incredible people who come out to both participate and make the event run smoothly. While conditions weren't smooth, at least our race crew kept things moving.
This video from the race start to gives a pretty good idea of what our 826 finishers tackled.
TITLE NINE WOULD LIKE TO THANK
– everyone who came out to run, skip, jog or cheer (we know it's a hard job!)
– all of our incredible volunteers
– the good people of the Boulder Reservoir
– race photographer Christina Kiffney
– all of our incredible expo vendors (Luna Bar, BeeNutFree, Salomon Shoes, Fitness for Living, Honey Stinger, University of Colorado Cancer Center, Sol Bites, Olomomo Nut Company, Perfect Bar, Wild Planet Foods, Eldorado Natural Spring Water, Eco-Cycle, Bhakti Chai, Zaza Raw Desserts, Women's Wilderness Institute, Vuka, Sneakz Milk, Popchips)
– all of our amazing goodie bag contributors (Luna Bar, Celestial Seasonings, BeeNutFree, Rocky Mountain Sunscreen, Olomomo Nut Company, Perfect Bar, Honey Stinger, Women's Adventure Magazine, Bulumu Granola, Boulder Cleaners, Kind Snacks)
– YOU, for making it yet another successful event!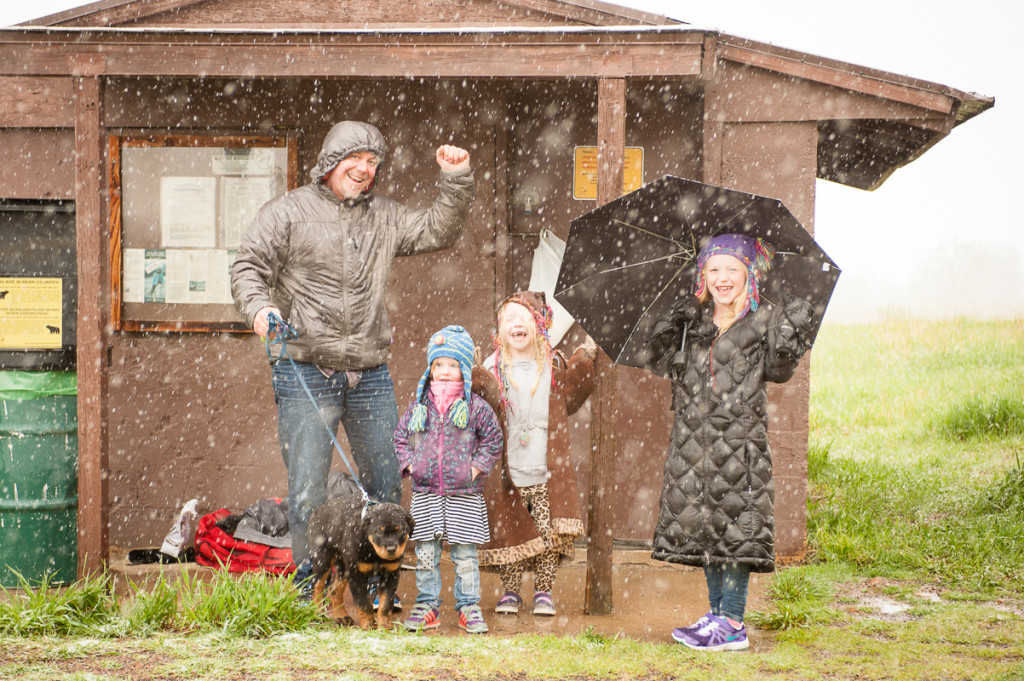 YES, THERE ARE MORE PICTURES
To view all Title 9K Boulder 2014 pictures, please visit our Facebook album here, or visit the photographer's page to order prints.
WE WANT TO KNOW!
Did YOU run in the snow at the Title 9K Boulder? Tag your photos online with #Title9K, or leave us a comment or a link to your race recap. We'd love to hear about it!