Great gear isn't the only thing that our stores have to offer. Cool events are on tap too! Check out what some of our stores are up to.
Title Nine Los Gatos
Come join our 9 Weeks to a 9K Running Group and run in the 2nd Annual Bay Area Title 9K.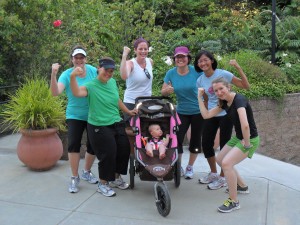 We'll provide the coaching and training-all for free! All you have to do is show up and be ready to run, jog, walk, skip or shuffle.
Tuesdays: 6-7 PM
Saturdays: 7-8 AM
(408) 399-9099

---
Title Nine Portland
Summer is here! That means it's time to get out, make some new friends and go on some new adventures with T9! Come join us for some hiking and yoga on the beach.
Waterfall Hike – 8/7 – We'll be cruising up Eagle Creek to catch 3 spectacular waterfalls, hike along steep cliffs and cross one really high bridge! Not a good trip if you are afraid of heights! 4-6 mi round trip, moderate difficulty. Space is limited to 12… see more.
Yoga on the beach – 9/10 – Pack your yoga mat and your hiking boots! We will hike to a secluded beach in Ecoala State park, where Istari Paidhrin-Wales of Star Fire yoga will teach a yoga class…. see more.

---
Want to get the latest for events in your area? Just visit your local store on Facebook to get the scoop. Head to our
Store Page
and click on your store on the left navigation for a link to their Facebook page.
More