Comfort zones: we all have them. Those circumstances that make us feel accomplished, competent… confident. They are present in every area of life. From our weekly workout routine to our sex lives, no place is exempt. For the most part we live and function happily in these places, maintaining a sense of confidence by doing what we know and love the way we always have. That is, until change takes us out of that zone, pushing the boundaries and exposing us to the place where we don't feel accomplished, competent or confident. Sometimes that change is a deliberate choice on our part and sometimes it is thrust upon us.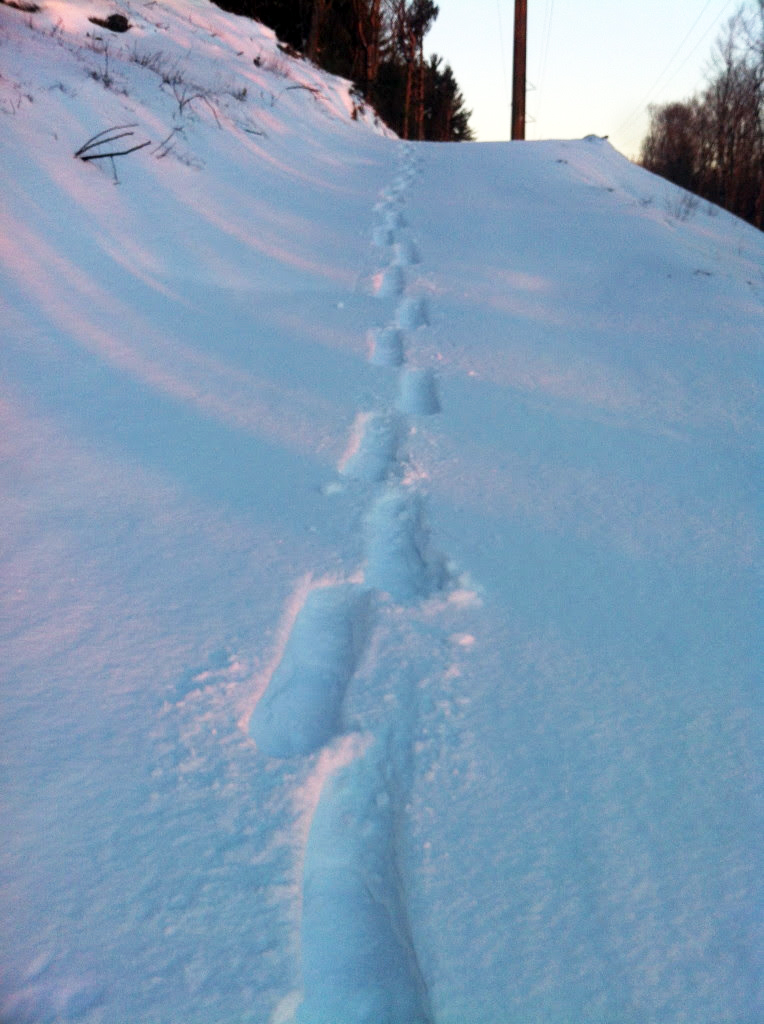 I was recently pushed out of my running comfort zone and headlong into dark and snowy woods. Typically I run road races, during the day, wearing sneakers. For my first race of 2014 I donned snowshoes and ran at night, in a snowstorm, through unlit woods. Not only did the race bring me out of my comfort zone physically, but my type A-need-to-know-the-details-so I-can-plan self was slightly thrown by ever-changing race details. Going into the race I had no idea how it would feel–save a handful of runs on my backwoods-behemoth snowshoes. I had no idea where I was going and the race directors stern warnings not to get lost were no help, neither was having no idea if I'd be able to finish the four mile trek. The day before the race the advertised 5K distance was changed to four miles due to the "epic snow conditions." I had only ever run two miles in snowshoes and those two miles were tough going; the thought of four sounded unnecessarily grueling.
The race turned out to be a thrilling foray into the unknown. And I loved every minute of it. So much so, that I signed up for a second snowshoe race the next weekend. I've even purchased a pair of running snowshoes and, despite the polar-vortex that has winter lingering long past it's welcome, I'm looking forward to next years snowshoe racing season.
Running a snowshoe race was a subtle stretch of one of my comfort zones. There are others that I'd like to keep firmly intact, places where I don't want to risk failure… so I hang on. Sometimes running headlong into the dark and unknown is exactly what we need to do. We need to shake things up sometimes. Running a snowshoe race isn't the most profound stretching of the boundaries of safety and security that I've created, but it is a start. Maybe it will open me up to take healthy risks as a mother, as a wife, as a friend. Maybe it will help me take down the boundaries that keep me from moving forward.
When we step out of our comfort zones we grow. We become stronger. We discover new talents and abilities that would have gone unnoticed if we had stayed put. We move forward. And isn't forward motion what life is all about?
Sarah's full recap of her snowshoe racing adventure can be found here.
Sarah Canney is a wife, mother, runner and defeater of bulimia. She lives in New Hampshire with her husband and two children. She is passionate about family, running and freedom and she blogs about it at RunFarGirl.com.
More