Fall has brought us (and you) a slew of new goodies, but there are 3 new bras in the stores that we think are worth mentioning. Instead of asking you to read, investigate and ask questions, we called in a field expert (our Bravangelist Istari in the Portland store) and asked her to relay why we're in love with these new pieces and why we can't wait for you to try on a few. Time to get your fit on ladies! There's a bra for every one of you in this line-up!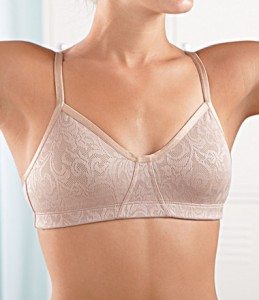 Meet the 24-7s pretty little sister. Made of a poly/nylon spandex this lace bra is a great new option for A/B cup gals looking for a light weight day-wear or travel bra. The internal sling system, adjustable straps and no nonsense band make this bra a perfect fit. The performance super lace gives this bra extra support and an "invisible" appearance under your favorite shirt or dress. Just like its little sister, this bra is packed with a pretty lace exterior that will charm you and a secret stubborn side that will support you from playing in the park to dining out at your favorite restaurant.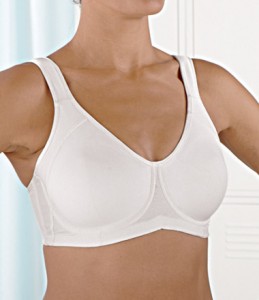 Fans of the Bye-Bye Bounce rejoice! The Updated Cuz-She-Says-So provides the support of a sports bra and the shaping of a day-wear bra, much like the Bye-Bye Bounce did. Made from a poly/spandex, this bra has it all. Breathable powermesh provides great support without that "soggy" feeling, an underwire and stabilization panels provide superior lift and seam-free double lined cups support your girls from fierce workout to fabulous dinner. This bra will certainly be a favorite for C, D and DD gals.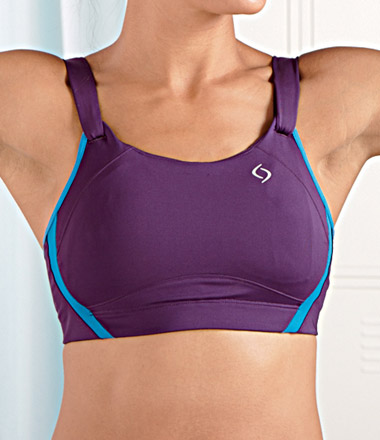 If you want a ton of firm support, but you hate wresting into your bra, this high-tech bra is for you! It combines the fantastic hold of the 7-wonders with the ease and adjustability of the 3-Reasons. Made from a smooth combination of poly/spandex, this bomb proof bra will support you through anything. A wide chest-band creates no-roll support, while adjustable padded straps and a 3 hook back closure provide the perfect fit. (Note: For the best fit, we recommend sizing up one cup size). Just like its name, this bra is the perfect trap for your girls. From a Triathlon in Hawaii to scaling the Chimney in Yosemite, the Booby Trap provides the support you need so you can focus on what really matters.
More