It's no secret that at our events, we do things differently. At our upcoming 2015 Title 9K+ Boulder, the top three fastest women across the line, the fastest mom with stroller, and the first girl and boy under 18 will receive prize bags filled with great items contributed by our vendors.
It's not just our two dedicated stroller divisions that make our events different: the three best inspirational stories will also receive awards.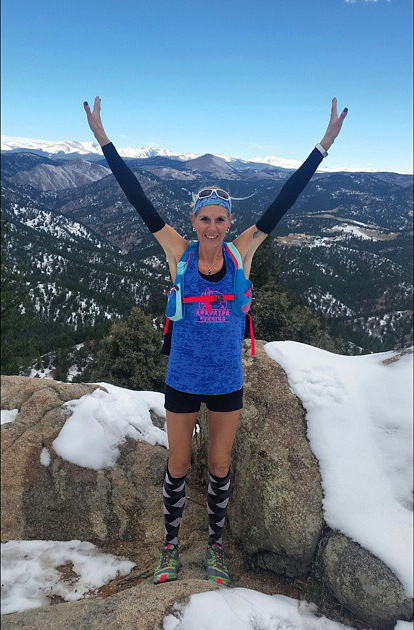 A Boulder ultrarunner, Jenn (above) had the unthinkable happen during a training run, an experience which she shared with the world via Zelle. Her experience this past summer will certainly make crossing the finish line with her four kids this year on Mother's Day – a day that she did not necessarily think she would live to see – even more memorable.
We invited Jenn to celebrate her Mother's Day with us at the Title 9K+ this year, and in turn, she asked to share a few words with you all on race day. We're sharing what she had to say in advance, and how to share an inspirational story of your own with us.
More