Our Title 9Ks are different – and we like it that way. There are no traditional age groupings, but there is an all-chocolate aid station. We celebrate the walking new mom pushing a baby jogger over the line for the first time with the same fanfare as she who breaks the finish line tape. The backs of our race tees aren't billboards, and our reusable goodie bags are filled with just that: goodies.
This year, our Title 9K Boulder participants will take home treats from long time supporters
We are very excited to welcome back
as well as welcoming first time Title 9K Boulder participants

Local to T9HQ and our oldest Title 9K event supporter, LUNA is proud to now boast a completely gluten-free line. We would also like to thank Honey Stinger for not only putting their beloved waffles in our goodie bags, but also for providing snacks for the finishers of our Ragamuffin Run, our free pre-race event for kids 2 to 8.
Another thing that makes every Title 9K unique is our free expo, with our 13th annual Boulder event being no exception. Who doesn't love stashing a few extra goodies in their race bag? We know everyone loves to grab a snack after a good run, so we've made sure that our expo includes local eats for everyone, including some selections free of gluten, eggs, dairy and more. Supporters LUNA, Honey Stinger and Snack Out Loud will be making appearances in the goodie bags and at the expo, where they will be joined by other long-standing Title 9K expo supporters
Also at the Title 9K Boulder expo will be Lillibee Baking, as well as other Colorado locals like
and first time supporters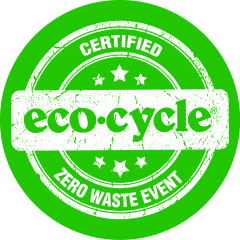 We are also proud to partner with Eco-Cycle annually, and thank them for helping us reduce our footprint and keeping our Title 9K Boulder a zero-waste event!
The team of Title 9K Boulder would also like to thank the good folks of the Boulder Reservoir, our many tireless volunteers, The Cup for caffeinating those hard-working volunteers, and Bobo's Oat Bars for making sure they're well fueled for all the cheering.
For complete details on all of our vendors and contributors and what they'll be bringing to Title 9K Boulder, please click here.
There is still time left to join us on May 10th!
For information on becoming a volunteer, please click here. For more information about the 13th annual Title 9K Boulder and to register, please click here.
More