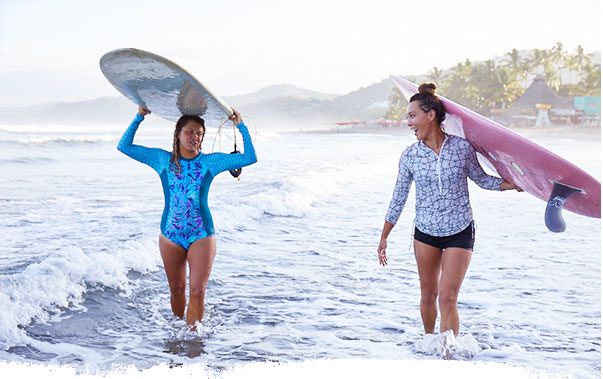 The "girls rule!" mindset is more than just a launching point for the women of Las Olas surf safaris: it's an all-encompassing approach to life.
A snowboarder, surfer, and founder of multi-faceted adventure- and travel-driven companies, Bev Sanders is a pioneer of women's sports. She may have been the inspiration behind one of the first women-specific snowboards but the real win was what it did to the industry. Its launch initiated higher standards for female-specific snowboard equipment. Once Bev learned how to surf in 1997, her new focus was clear. Women needed to be able to get out, have fun and learn to surf in a safe, comfortable and supportive environment.
How to do that was clear: women needed to teach other women.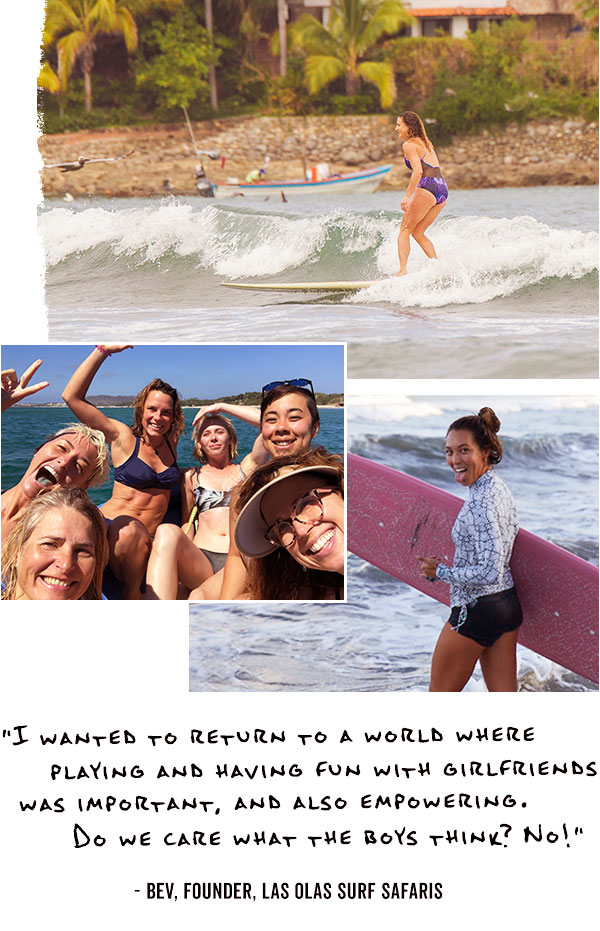 The team of Las Olas puts an emphasis on "making girls out of women." Inviting them to relax, have fun, immerse themselves in the camaraderie and push outside their comfort zones in a positive way. No worries about competition or pushy instructors. Surf safari participants are grouped based on skill level and everyone receives individual instruction as needed, giving every woman a sense of personalized connection. This comfort factor makes all the difference, whether it's their first ride or 4041st ride.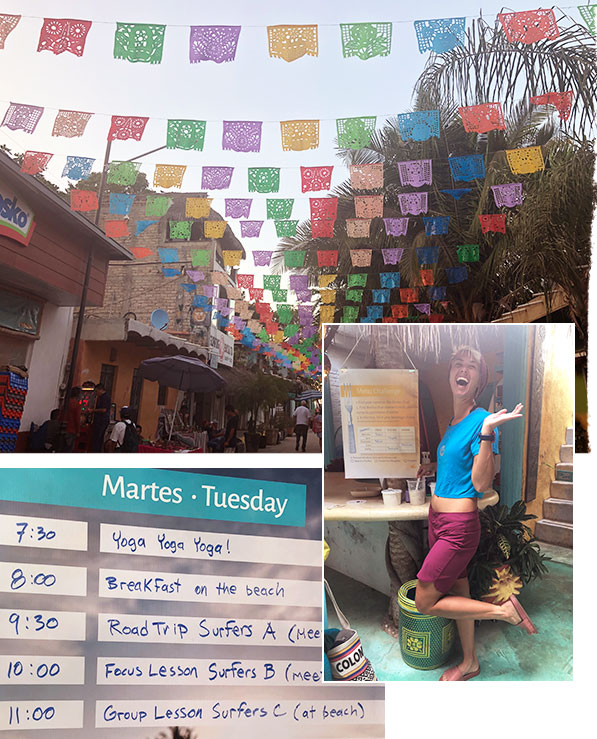 The women's-only surf safaris center around a basecamp they lovingly call "La Casita." This little house is nestled between town and the beach, serving as a hub for Las Olas. Days include day trips both town and trail, yoga, excursions to different surf spots, and of course, plenty of sessions right 'at home.' The warm, inviting waters of Mexico require little more than a Las Olas-provided rashguard to stay comfortable, culling away any excuses campers have based on cold water discomfort.
Throughout, Bev may deliver anecdotes that sound like they're only about surfing, but make sure you listen closely. Her metaphor for how surfing parallels life lessons has stuck with us.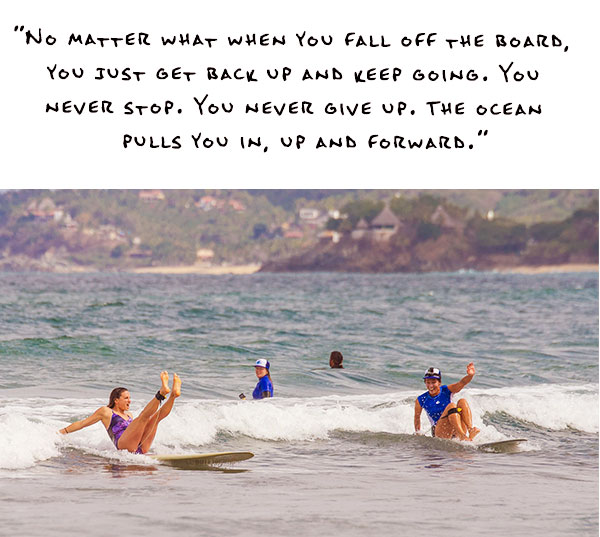 It's clear that those who have experienced a Las Olas camp agree that they may have come to learn to surf, but they left also learning more about the ocean, each other, and, themselves.
A camper who lived it first hand put it best. "Watching all these women cheer each other on and revel in the accomplishments of one another truly gave me goosebumps." Those are the kind of surf chills we can get down with every time.