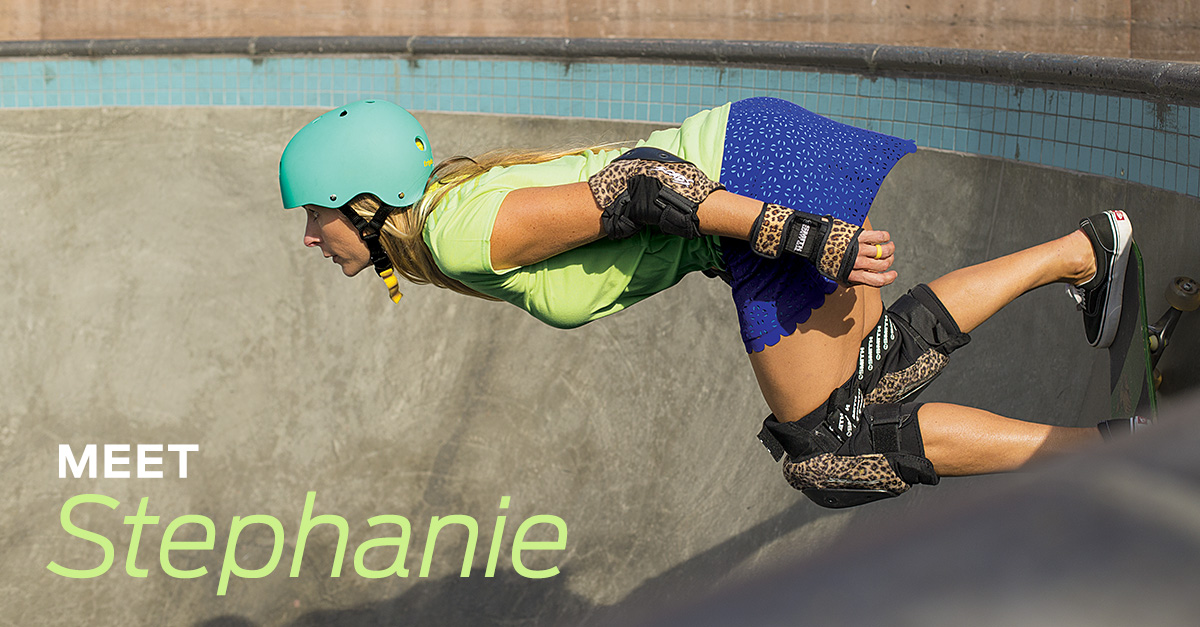 Former special education teacher turned small business owner. Dedicated surfer turned competitive skateboarder. Adventurous woman turned unstoppable force. When monthly blood transfusions to treat her hypogammaglobulinemia threatened to keep her from hitting the waves, she took to the concrete instead.
There aren't many 40 year old novice, competitive female skaters out there, but that didn't hold Stephanie back. She dove head first (sometimes literally) into skateboarding, even when it meant being the oldest skater at the competitions.

Stephanie credits skateboarding with bringing the flow back to her life. "I have to get transfusions for the rest of my life, but it hasn't stopped me from doing what I want. If anything, it has birthed a deep passion for really living each and every day!"
She sees surfing and skating as metaphors for riding out all of life's transitions, approaching every challenge as fearlessly as she drops into a bowl. After all, when you've already broken nearly every bone in your body (6 times for her nose alone) there is very little to fear.
Like all of our "models," Stephanie is the real deal. No wonder every shot we get of her is a keeper. She truly is unstoppable.