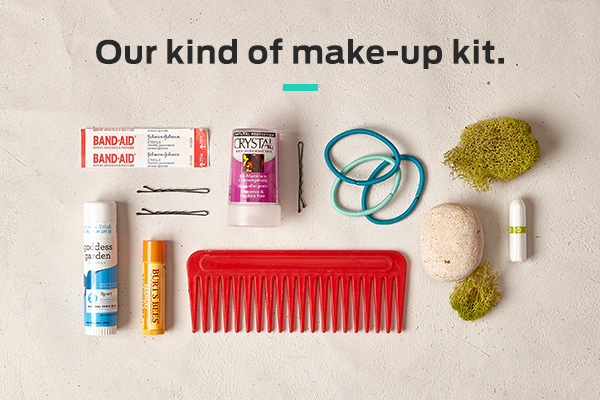 Our make-up kit is different. That's because we don't use professional models. Our gals are nurses, surf instructors, teachers, moms, business owners, scientists, and everyday athletes. We shoot them doing the sports they love; often with their own boards, bikes, and backpacks. When our "models" arrive at a photo shoot they pull their hair back, slather on the sunscreen and get ready to play.
No big kits full of powders and glosses here. Our "models" are naturally beautiful because they're outside in their element; taking risks and owning their power. And as for all that Photoshop-funny-business, well, we don't believe in it, because beauty is more than skin deep. We wear our wrinkles, scars and scraped knees as a badge of honor.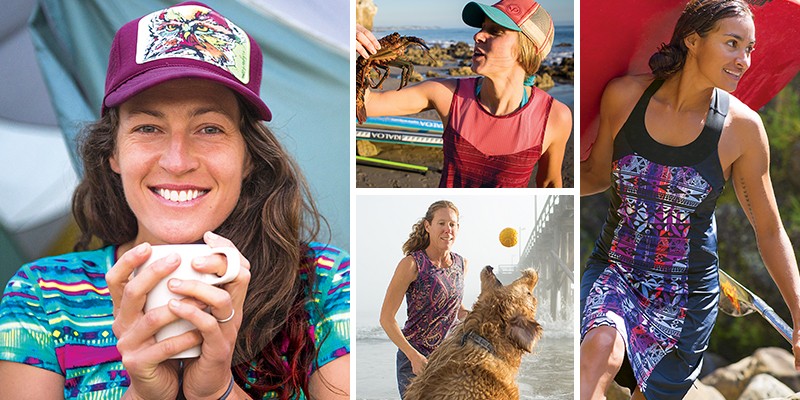 Sunscreen, not foundation. Bandaids, not blush. Hair ties, not hair spray. Chapstick, not lipstick.
So that's what's in our make-up kit. What's in yours?