The first part of the year here at Title Nine has been a whirlwind of activity! Here's what we've been up to during the first four months of 2014.
We interacted with you. We sweated together. We ate (and ate some more.)
And, we got down to business.
WE INTERACTED WITH YOU.
Here on the blog, the B Word was reclaimed and we reminded ourselves that life isn't about avoiding the struggle, it's about learning to embrace it. We declared the first Friday of every month Fitness Brag Friday and the T9 community had some incredible accomplishments which they shared with us.
We learned that coaching lives within all of us — and who doesn't want a chance to be a T9 model? We asked folks to share how they wear their favorite T9 gear with #myT9. Check out our ever-growing Pinterest board of submissions. (Pictured: a couple of the fun customer shots we received.)
WE SWEATED TOGETHER
We tackled the first ever T9 Challenge, a company challenge built for and by T9ers. Magically, no one got hurt, and we managed to eat nearly $2000 worth of Chipotle after. It may sound like a lot of food to some people, but Team T9 left no leftovers.
A group of no less than 18 T9ers of all levels ran the 5k, 10k and half marathon at Sasquatch Racing's Sasquatch Scramble (below.) Jill had quite the month — not only did both she and Alice win their age groups at the 10k event, Jill also was she awarded member of the month at Sobe Kick gym! (Don't worry Jill – we spared you and won't share your solo photo.)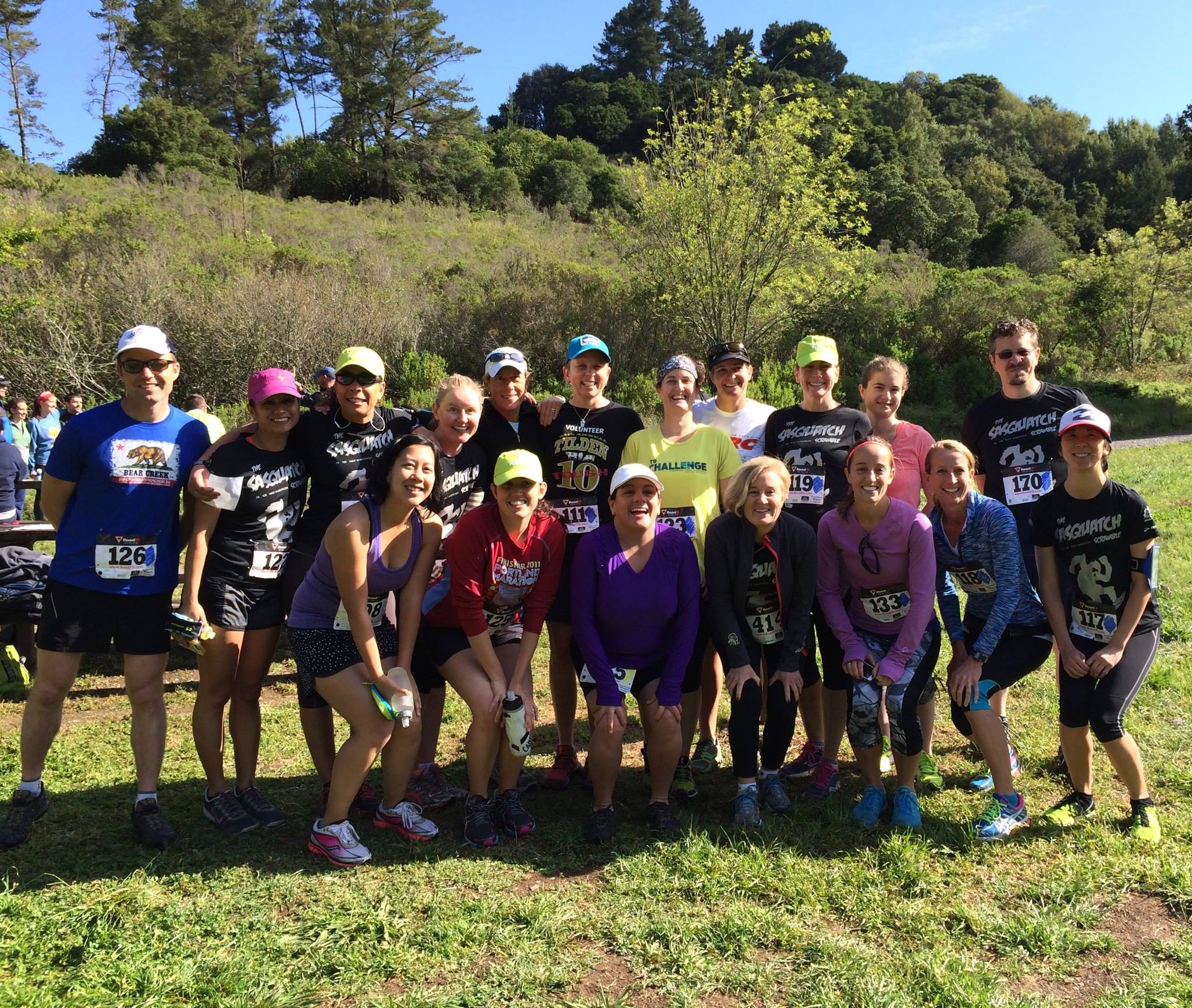 We sweated together IN the office as well. Weekly lunchtime yoga lead by Customer Service reps Marsha and Katie began.

Bootcamp workouts lead by Jessica from Ice Chamber returned.

And of course, T9HQ folks participated in the Bay Area's 20th annual Bike to Work Day. This crew rode from Alameda to Emeryville!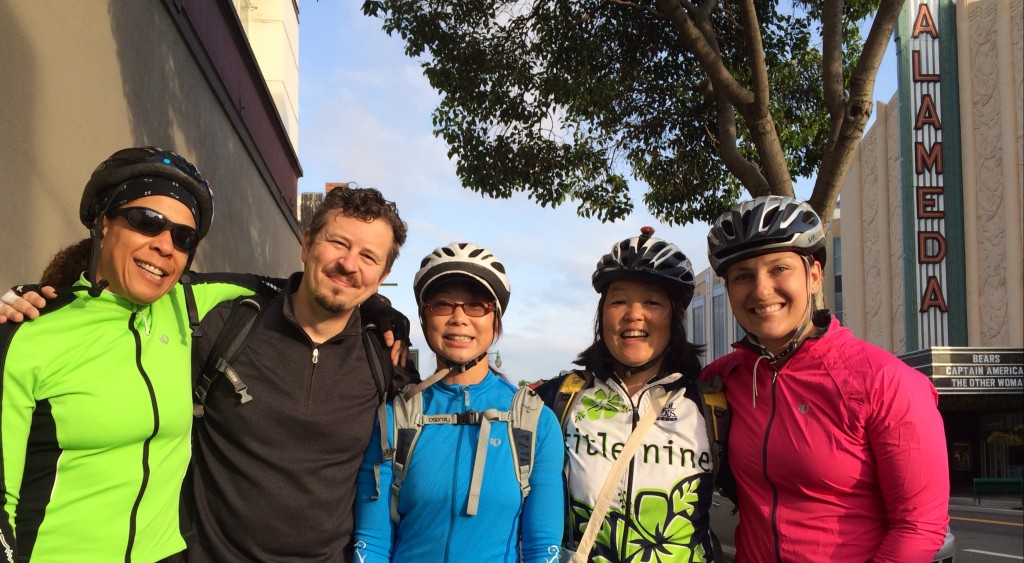 WE ATE. AND WE ATE SOME MORE.
We like to play hard – and then we like to eat. A lot.
Top Dog catered a BBQ day at T9HQ, which added balance to the growing popularity of "Salad Club" Thursdays, where a group of T9ers take turns serving up a salad bar for those who want to partake. We have received quite a few requests to join us via Twitter and Instagram, which leads us to believe we DO make friends with salad!
Competition is intense at T9, and but not just when it comes to sports! The celebratory "Dos de Mayo" party at T9HQ included an Iron Chef-style secret ingredient throwdown… with very interesting results.
Team Chorizo, Team Pork and Team Salmon faced off in a pineapple-poblanos-nopales battle. Despite the vote-garnering gluten-free and vegan offerings from Team Chorizo, and the incredible team apparel of Team Pork, Team Salmon ultimately took home the win. We weren't too surprised, considering Melinda is the reigning turkey champion at the annual Thanksgiving potluck.
…AND WE GOT DOWN TO BUSINESS.
Like our four-legged running partners, we won't say no to food-related rewards. We had our biggest sales day ever, which called for the aforementioned Top Dog catered day and cupcakes for all at T9HQ. We later celebrated making our plan for the first few months of 2014 with our big Dos de Mayo potluck. While we were busy eating, our bravangelists hosted a slew of Fit Fests with great success: fun, snack-infused one-night events where our retail teams help gals of all shapes and sizes find the right fit and style for their activity.
Our monthly financial meeting started off with a dance – perhaps our most enthusiastic one to date! Yes, the Hustle and finances definitely relate to one another.

AS WE HEAD INTO THE NEXT PART OF THE YEAR, THERE'S MORE FUN TO COME.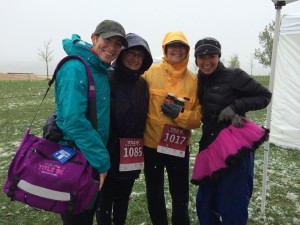 We just finished up our 12th annual Mother's Day Title 9K in Boulder, CO, on Sunday and will be sharing official photos soon – but can already say it was definitely a notable year. For the second time in T9K history, we had snow!
There is more excitement to come in the next part of the year, so please, join us: attend a Fit Fest and get fit with our girls, start preparing for the Title 9K Bay Area, or come interact with us on Facebook, Twitter and Instagram.
Check back soon… you never know what we'll be up to next!