Women's History Month is winding down and you can bet that we're going to give it some air time. It is rare to find an all female owned and operated company, but Title Nine is proud to be just that – by women, for women. We are all who we are because of women who have gone before us- those that have inspired, encouraged, supported, loved and motivated us. They are women like our mothers, coaches, teachers, friends and teammates. They don't take 'no' or 'later' for an answer. Fit women. Fit for office, fit to run, fit to win, fit to eat bon-bons and mostly fit for everything. We're in the business of outfitting all types of fit women just like you. Women like Amelia Earhart, Babe Didrikson Zaharias, Eleanor Roosevelt, Billie Jean King, Gerlinde Kaltenbrunner (google her). So, we asked ourselves, "Selves, what would some of these inspiring women choose if they stopped into a Title Nine store chock full of new Summer awesomeness? What pieces fit perfectly with their busy, active, exciting (and probably sometimes less than exciting) lifestyles?". They need clothes and bras to carry them through whatever the day throws and still look fresh. Here is what we came up with for when you want to channel your inner and/or outer 'fit woman':
Amelia Earhart was the first woman to fly solo across the Atlantic Ocean, she set a kajillion (exactly) records and to top it all off, was a best-selling author. Her classic style called for functional practicality with a touch of femininity. – we can see her in the Urbanator II Jacket in Smoke, the Lifesaver Sweater in Bouganvillea, the Take a Hike Capri in Silt topped with the Maybe-A-Matador Scarf blowin' in the wind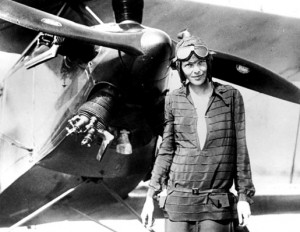 Babe Didrickson Zaharias was the queen of multi-sport long before that was code for triathlon. She was a golf, basketball, baseball, diving, and track super-star. Oh, and she was a 3 time Olympic medalist 40 years before the Title IX amendment. No biggie. We're pretty sure this gal would have rocked the Swing Skort in Blue-Black, the Aplomb Merino Tee in Citrine and the Spector 70 Jacket in Island Blue.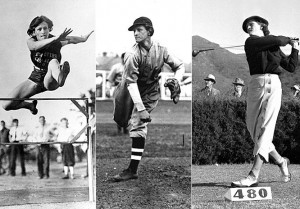 Eleanor Roosevelt worked tirelessly to advance the status of working women in a time when that wasn't such a good thing. She was a First Lady, a civil rights advocate, an author, speaker and politician in her own right. This lady stone cold knew what she believed in and fought for it. We think she would travel in the Print Breeze Dress in Cyan, the Texture Wrap Sweater in Cloud Dancer and (obviously) the Crusher Hat in Aubergine.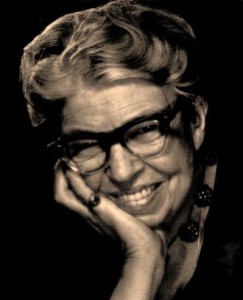 Billie Jean King. Do we even have to explain why she's here? She beat Bobby. But she also won a total of 39 Grand Slam Titles and went on to found the Women's Sports Foundation. We see her in the Tuck-N-Run Skort, the Print Paradigm Tank in Citron, the Paradigm Zipneck in Campanula and of course, the 3-Reasons Bra.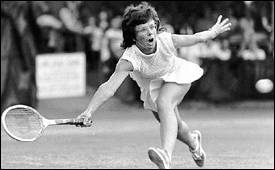 Gerlinde Kaltenbrunner is an Austrian mountaineer and the first woman to summit all 14 mountains over 8,000 km (a.k.a. 26,247 ft) without supplementary oxygen. Think K2, Everest and Annapurna. She's certifiably hard core. She would totally rock the Boulder Knicker by Kuhl (get it? Kuhl is German for 'cool') in Indian Teal, the Tip Top Tank in Turkish Coffee and the South Fork Shirt in Grecian Blue.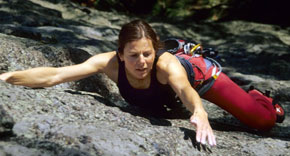 Take some time out this month (and every month for that matter) to thank the strong women that have been a part of your history.