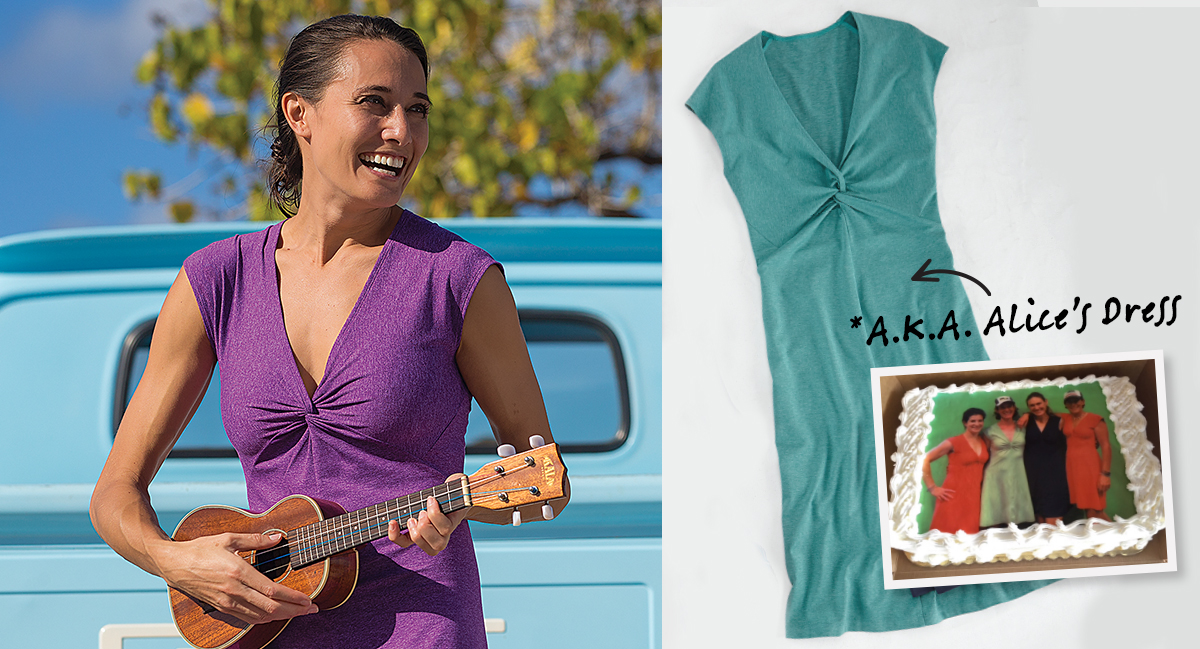 At Title Nine, we hold onto what works. When the Bandha Dress (AKA Alice's Dress) went away, we remembered that the pen can be pretty mighty indeed. So we got out our quill and penned a poem to win it back.
Here's how it happened: In 2014 or so, we sold a dress from Patagonia that we loved (let's just say Alice, our VP of Merch, may have three in her closet). But alas, Patagonia stopped making it.
We lobbied them hard to bring the dress back. And in true Title Nine fashion, we got pretty creative about it. A few of us donned our dresses (since we all owned at least one), snapped a picture, and had the image transferred onto a cake! And yes, we also wrote a poem professing our love for this special dress!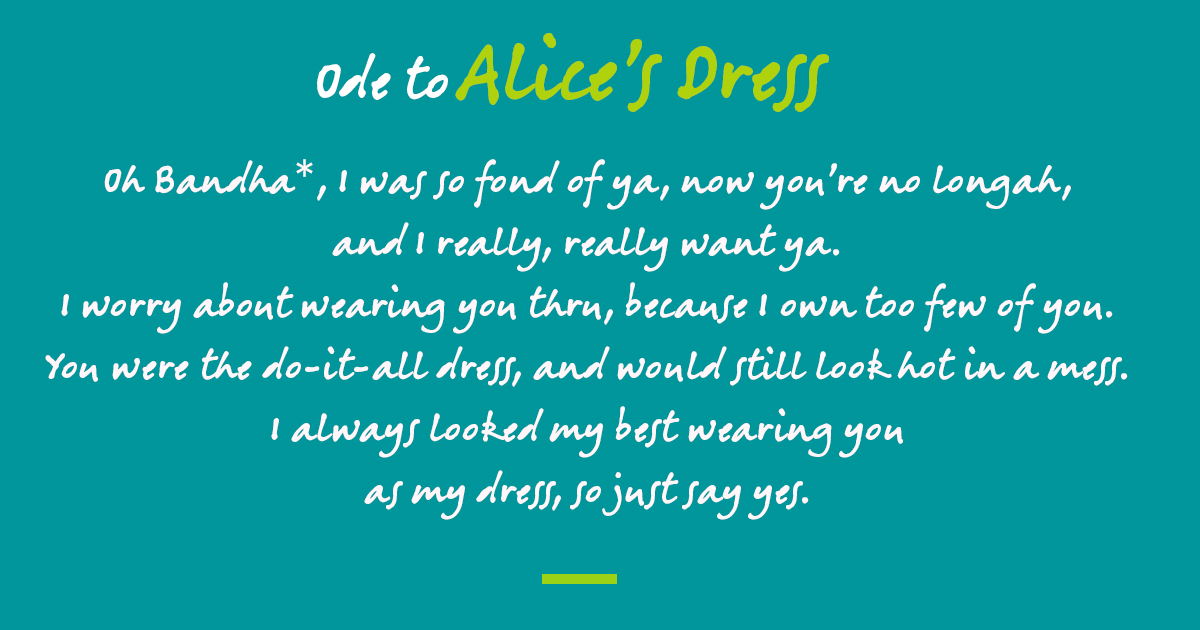 With the help of our Patagonia Rep. Amy, we had the cake delivered to the Patagonia design team in Ventura, CA, and the poem was read aloud to them.
A year later we had our dress back with the same design we loved, in an awesome new fabric. Don't you just love a happy ending?
Check out Alice's Dress and see if it makes you want to write a poem!