Designed by Women for Women
Every T9 design embodies great ideas from women with decades of experience as designers and a lifetime of experience as adventurous women. Women who run, hike, camp and climb and know what it takes to get the job done right.
The design details in each pair of pants come from personal experience: loads of pockets to stash our keys and dog treats on early morning runs. Waistbands that stay comfy under backpacks. Technical fabrics that move and stretch as we scramble up boulders. That's what we mean by "designer label."
Meet Two of the Designers Behind T9 Pants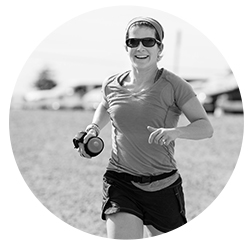 KRISTINA C.

"I want the pants I design to have multiple uses and make your butt look good!"
On the T9 Team: 7 years
Official Title: Director of Product Development, Design & Merchandising
Unofficial Title: T9's Most Active Mom-To-Be
Biggest Athletic Adventure: Ragnar Tahoe Trail Relay. 20ish miles at 7000+ feet with 5 amazing women. Lots of climbing and running in the dark with bears (real or imagined -no one knows)!
Favorite place to wear-test T9 pants: Running the trails around Mt Tamalpais, then out for a post hike beer (When I'm not pregnant)!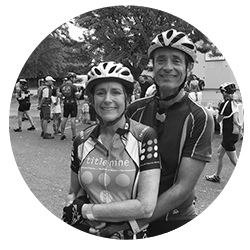 PATTI O.
"When I'm designing I'm always thinking about our customers' need for great style and great functionality."
Official Title: Product Development Manager & Planner
Unofficial Title: Biggest Daredevil. Can you say two broken elbows!
Favorite Sport: Running in the Oakland hills
Favorite place to wear-test T9 pants: Hiking the Pacific Crest Trail (I just met my daughter there on her way to hiking the whole thing).