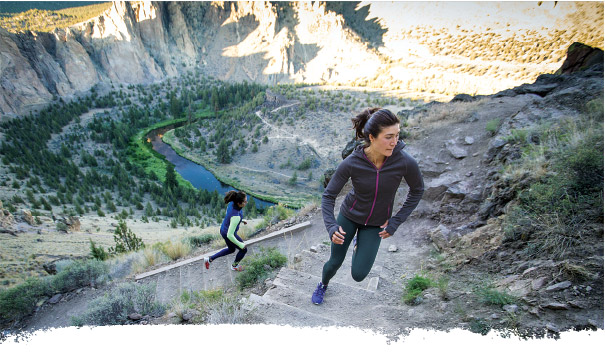 Ok, so it's been about 5 years since leggings took over the world. We've got fashion leggings, athleisure leggings, barely-there leggings, graphic leggings (complete with flying cats and galaxy constellations). But somehow, amongst all this legging abundance, finding a pair you can truly run in is like finding a needle in a poly-spandex haystack.
See, not all leggings are created equal.
Ask most of 'em to show up for the cool-weather running elements (sweat, heat, chilly temps, friction, speed, wide strides, and repetitive motion) and well, they won't be able to cut it. Whether you're a long distance runner, a sprinter, an incline junkie, or an October marathoner, having a pair of leggings engineered to endure your sport, is essential.
We've put together a checklist of all the characteristics you oughta look for in your next fall/winter run leggings so you can avoid all unsavory side effects of running in the wrong tights. (The sagging, the chaffing, the crotch sweating, oh the horror!)
Gusseted crotch
Pockets
Snug fit
Moisture-wicking
Personal climate control
No slip waistband
Looking for a pair that hits all the points? Check out some of our absolute favorites for this fall/winter season!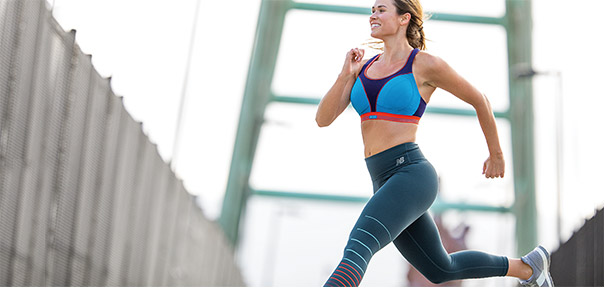 Perf Crop Tights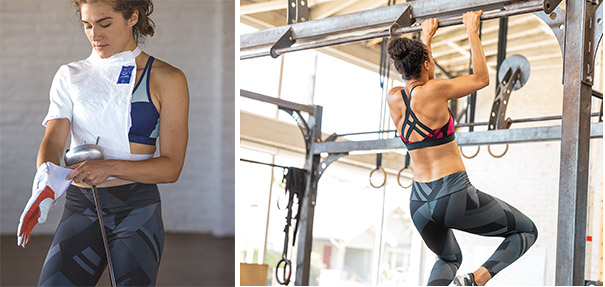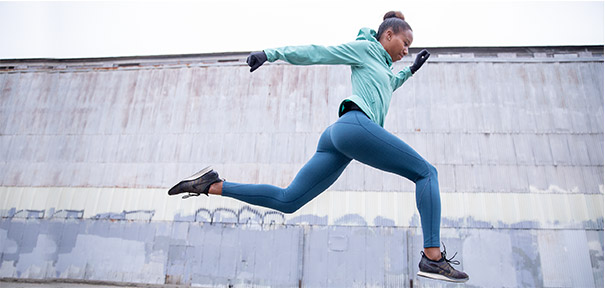 Herringbone Distance Run Tight
Shop all tights & leggings
Tights & leggings with pockets