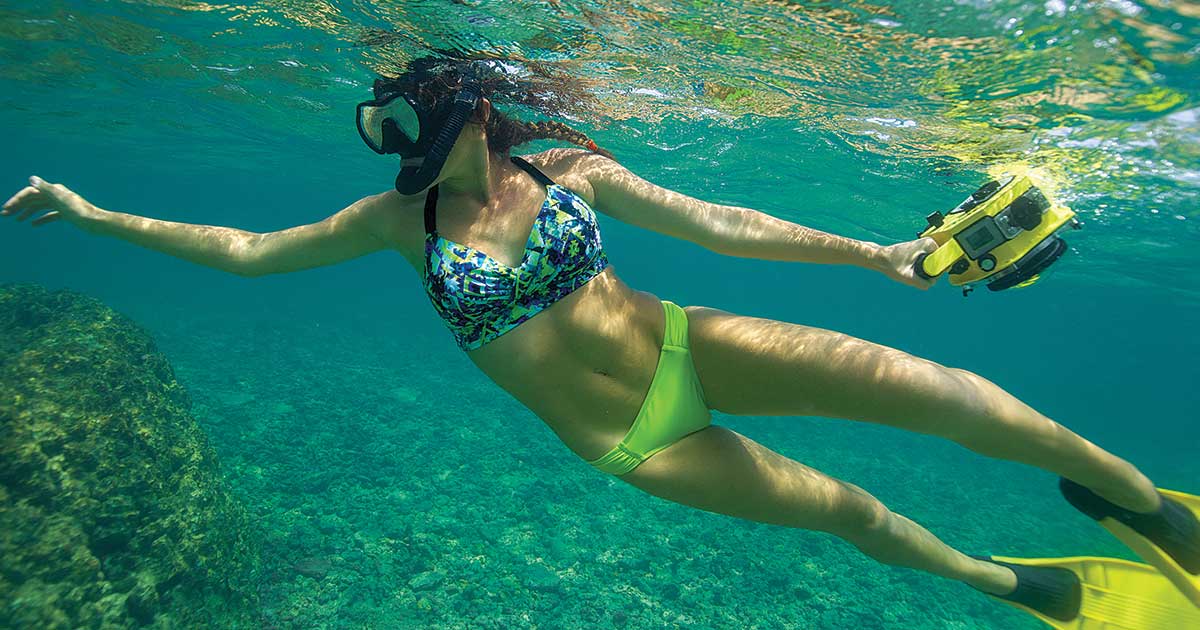 The fashion industry has given us big-busted ladies a pretty raw deal. They've presented us with some subpar options for coping with swimsuit season. They've left us scrambling, throwing on bathing suit cover-ups, or worst case scenario, staying home.
But nuh-uh. No more.
Big boobs are not an automatic water sports disqualification. You better believe big-busted ladies make for some of the best surfers, sea kayakers, and beach volleyball players. And we've got the stand-out suits and fit tips that'll help you find your swim soulmate.
At Title Nine, we know that the key to water action is finding a suit that truly supports us – one that's got that perfect balance of specialized fabric, fit, and adjustability. We've put in years of research developing stylish, adventure-ready suits, and we've gotta say, we're pretty happy with the results.
Here's what to look for while trying on suits:
● Sufficient Bust Coverage. If you're popping out the top when dry, you will certainly fall out when diving into the water. Look for reinforced cup styles and try on different sizes!
● Underbust Band Support. Look for underwire styles and sturdy underbust bands – this is where most of your support comes from.
● Adjustable Straps. Go for the sturdy elastic straps that you can trust; ones that tighten, loosen, adapt, and prevent sagging.
● A Snug, But Not Squeezy, Fit. The proper fit will fully hold you, but won't have you spilling out the sides, top, or back.
● Fabric Built To Keep Up. The fabric we use is a super high quality Italian material we call SurFlex™. It doesn't bag out when wet, fade, or bleed when you wash it. It offers the perfect balance of weight and compression.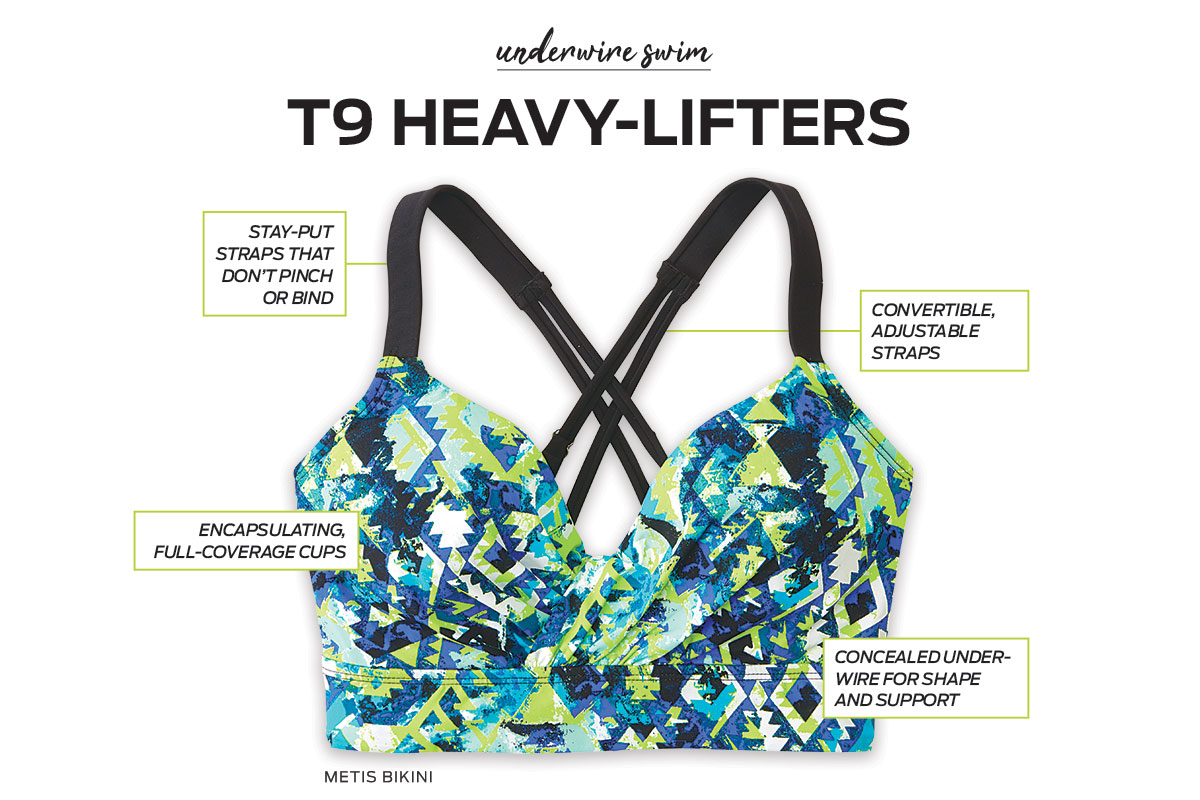 Not sure where to start? Browse this list of our all time favorites:
Pele Bikini Top – Shapes and supports. Proves that strappy styles CAN be for full cups.
Bodacious Tankini Top – A customer favorite for C cups, D cups, and DD cups.
Metis Bikini Top – Changes from a tank to an x-back. This bikini's a shape-shifter!
Pele Tankini Top – Full coverage underwire cups are amazingly supportive.
Bodacious Bikini Top – Made to contain, control, and conquer our curves.
Metis Tankini Top – Stays put all day with dialed in fit and support.