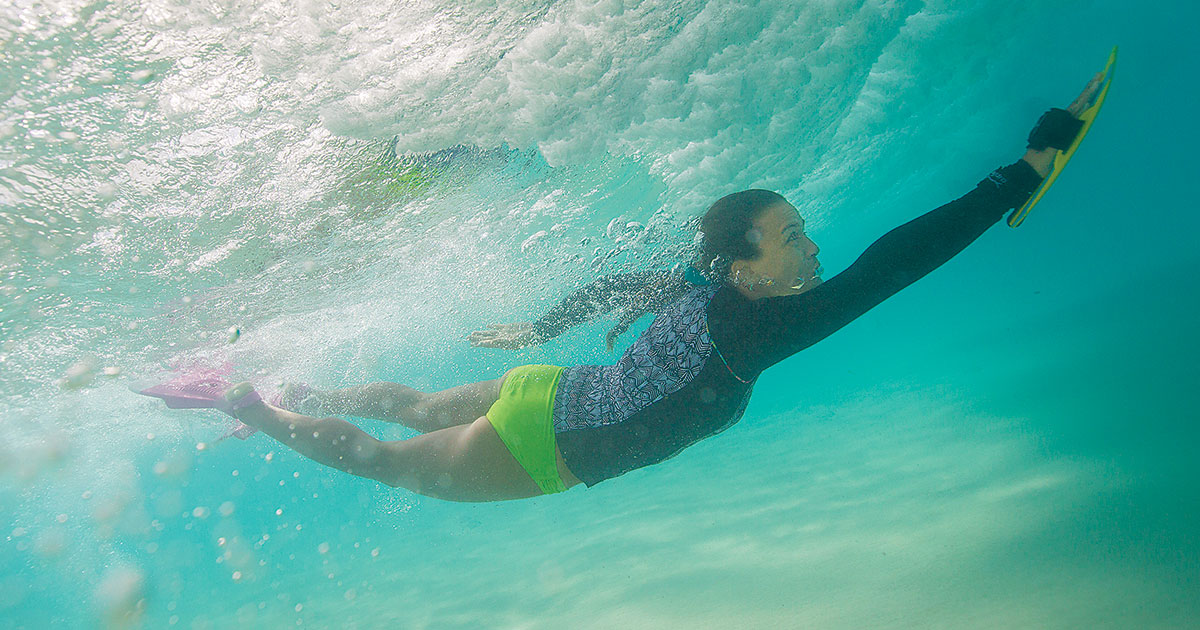 YOU MUST PREPARE FOR SWIMSUIT SEASON
And no, we're not talking about attaining the perfect beach bod. We're talking about finding the swimsuit that's built to keep up with your summer adventures. If you're still romping around your water activities in a suit that just doesn't cut it – the time to update is now. We've put together a list of our favorite swim styles – ones built to withstand the test of water sports, water play, and warm-weather whimsy.
Chances are, you're probably familiar with the shortcomings of the conventional bikini. Why the fashion gods thought it made sense to put round boobs into triangle containers, we can never really know. But we do know, teeny triangles don't offer the support that many of us need. We also know that Brazilian cuts, and baggy bathing suit bottoms don't offer us adequate coverage.
At Title Nine, we do a lot of swim research, design, and testing – so we can bring you the best athletic swimsuits possible. Suits that are built for activity and freedom of movement. We're diehard about a few things; like support, coverage, and adjustability. We feature stylish suits with secret sauce. We use our SurFlex fabric – high quality, Italian material that offers just the right amount of compression and weight. It doesn't bag out when wet, and it never fades in the wash. We also add in features like hidden drawstrings, adjustable straps, comfortable underwires, and cup and band support.
And we get rave reviews. Honest-to-goodness this isn't propaganda. We get incredible feedback about how our suits change women's lives. How they get women back to the beach, into water-sports, and out of swimsuit frustration.
We make suits for every type of beach bumette: The surfers, the swimmers, the sandcastle moms, even the beach-boulder climbers. You can shop based on your water-sport of choice, or you can simply go with what feels right. They all work. No chance of boob spills, hoo ha flashes, or booty bloopers.
Shop Our Best Suits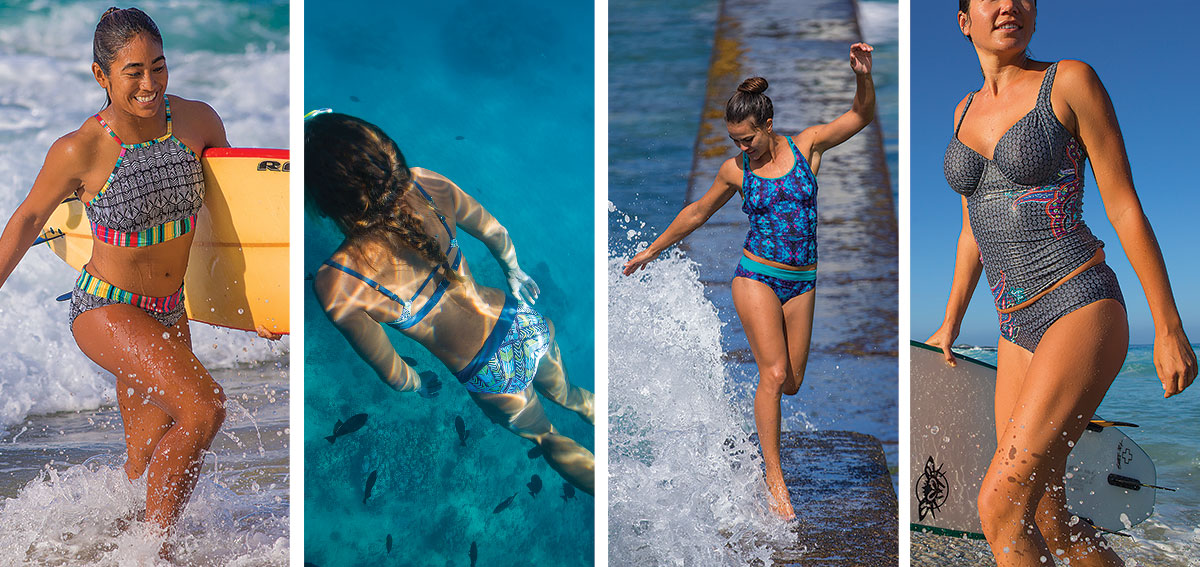 For the Surfers
Plunge Bikini/Tankini – This higher neckline gives extra protection.
Spring Shortie Wetsuit & Neoboard Wetsuit Jacket – The perfect weight for catching cool water waves.
Won't Back Down Bikini/Tankini/Rashguard – Sporty, yet functional. Our answer to the triangle top.
For the Swimmers
Streamline Collection – Sleek, sassy and our favorite new partner for swimming laps.
More One Piece – Our most compressive, athletic suit. Best for C cups and D cups.
Pele Collection – Shockingly supportive with good coverage for C cups, D cups, and DD cups.
For the Beach Runners
More Bikini/Tankini – The closest thing to wearing a sports bra at the beach. Internal sling construction holds it all in.
Namaka Bikini/Tankini – Adjust the straps to get enough support for a light run on the beach. Best for A cup and B cup.

For All Play and All Purpose
Bodacious Collection – One of our customer favorites for C cups, D cups and DD cups. Stays put all day.
Black Tide Collection – This suit does it all –great support, adjustability and just enough sass in the back.
Double Up Collection – Our go-to when we want maximum coverage without sacrificing style.