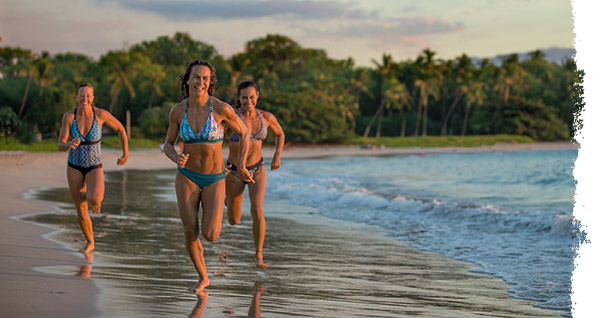 Ah, the dreaded swimsuit try-on session.
That full-length mirror, the arctic A/C, the million strappy bits heading in every direction, and that LIGHTING. Seriously, what's up with that lighting!?
We feel ya: swimsuit shopping can be tough.
But when it comes to swimwear, we're firm believers in a couple important things:
Number 1: Everyone (yes, EVERYONE) should be able to find a swimsuit they feel great in.
Number 2. Finding a swimsuit that actually fits is, hands-down, the best way to achieve Number 1.
Easier said than done, right?
We know, we know. But here's a couple tips to get you started on your journey to finding your perfect suit.
Tip #1: Demand Support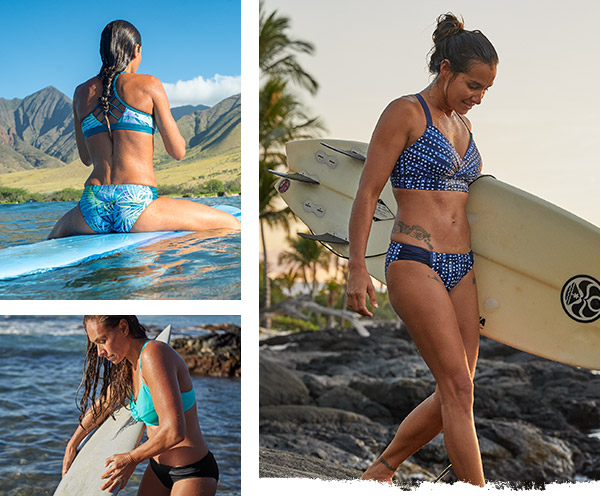 Why is it that we're all about support when we're bra shopping, but when it comes to swimsuits (which, let's face it, is basically a bra we wear in front of other people) we'll take any old scrap of stretchy fabric? That ends here. Every suit we carry has built-in support—but it's also important to take into account what you've got to work with in the bust department.
A-C cup? You lucky girl, nearly all our swimsuits will give you the support you need. The world is your supportive oyster, so enjoy. Too many options? Try out our Namaka Bikini. High necked and strappy backed, it's our go-to swimsuit for every kind of beach day.
C or D cup? Guess what? You're in luck, too. Our Metis Bikini Top sport bra-cup sizing and concealed underwire support for a dialed-in fit.
DD+? We've got you covered. Check out our favorite T9 Heavy Lifter, the Pele Tankini Top, for racerback support, full-cup coverage, and strappy goodness.
Tip #2: Adjustability Matters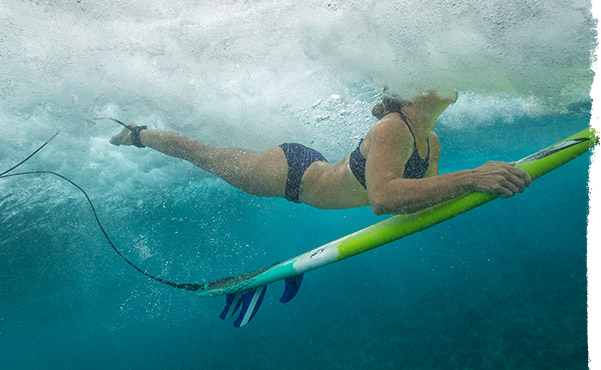 Newsflash: our bodies are all built differently. So your swimsuit should adjust accordingly. Adjustable swim lets you mod your swimsuit to fit you to a T.
Looking to go all-in on adjustability?
Try our Lehua Bikini Bottoms with a built-in drawstring, paired with an x-backed Better Bikini Top for strappy adjustability in a snap, no matter your cup size.
Tip #3: Your Coverage is Up to You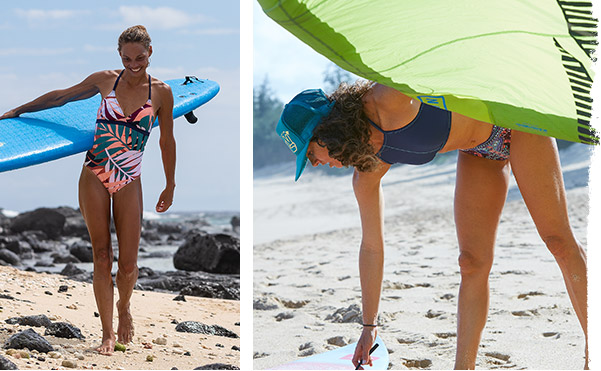 The right amount of coverage is 100% personal—and the only person who can decide what feels right is you. The good news is, we've got so many styles, you can mix-and-match your way to swimsuit perfection.
Looking for a bikini that doesn't bare it all? Pair a high-necked Haumea Bikini Top with Boy Brief Swim Shorts.
Want a one piece with a little bit of sass? The Impossible One Piece Swimsuit is equal parts functional adjustability and strappy fun.
Looking for serious coverage for serious watersports? Look no further than the Zenith Long Sleeve One Piece Swimsuit—a rash guard and swimsuit in one.
Haven't found what you're looking for yet?
Get into the nitty-gritty details with our complete Swim Fit Guide, or dial in your own perfect fit with our Mix and Match Swimwear style selector.
Take a deep breath, and dive in. We've got your back.