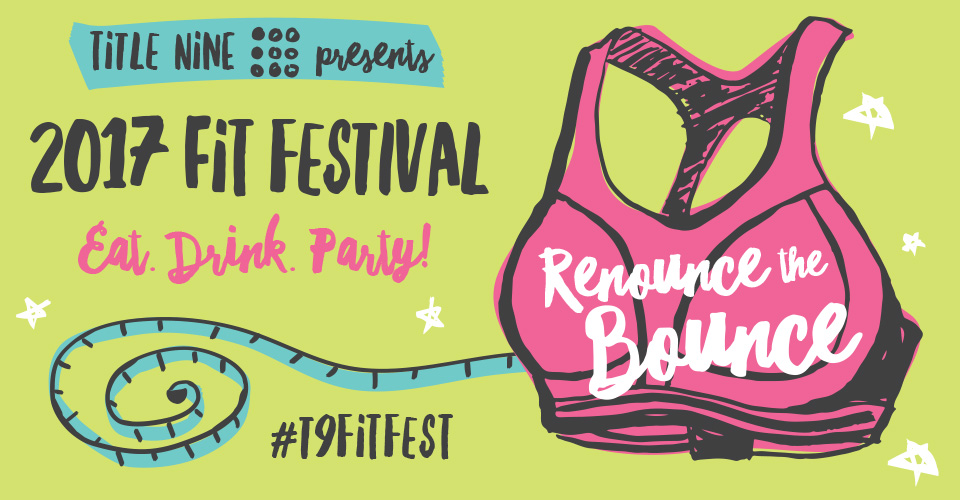 Finding the right sports bra shouldn't be a chore. It should be easy, fun, and there should be wine! So we're throwing parties across the country and bringing our very best bras and most experienced bravangelists with us. The 2017 Fit Festival is coming to a store near you!
Grab a friend and join us at one of our 23 stores to get your personalized bra fit (easy); put our bras to the test at our Bounce-athlon (fun); and enjoy treats and drinks while you shop (wine)! Plus, peak inside our traveling Box O' Bras for additional sizes and styles not normally in our stores, enter to win a $150 T9 gift card, and get 9% off all bras purchased at the event.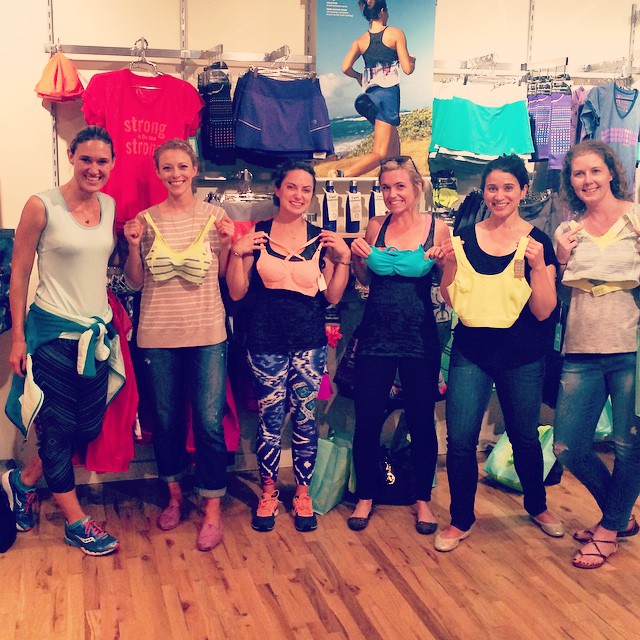 Find your 2017 tour stop and RSVP to join the party
Bring a friend. Make new friends. All events are Thursdays, 5:00 to 8:00 pm
LEAWOOD, KS
March 2nd
MADISON, WI
March 16th
EDINA, MN
March 23rd
BOULDER, CO
March 30th
CHERRY CREEK
April 6th
COLORADO SPRINGS, CO
April 13th
SPOKANE, WA
April 20th
BOISE, ID
May 4th
BELLEVUE, WA
May 11th
SEATTLE, WA
May 18th
SALT LAKE CITY, UT
May 25th
PORTLAND, OR
June 1st
EUGENE, OR
June 8th
DALLAS, TX
September 28th
AUSTIN, TX
October 5th
SAN DIEGO, CA
October 12th
BERKELEY, CA
October 19th
LOS GATOS, CA
October 26th
PALO ALTO, CA
November 2nd
MILL VALLEY, CA
November 9th
WALNUT CREEK, CA
November 16th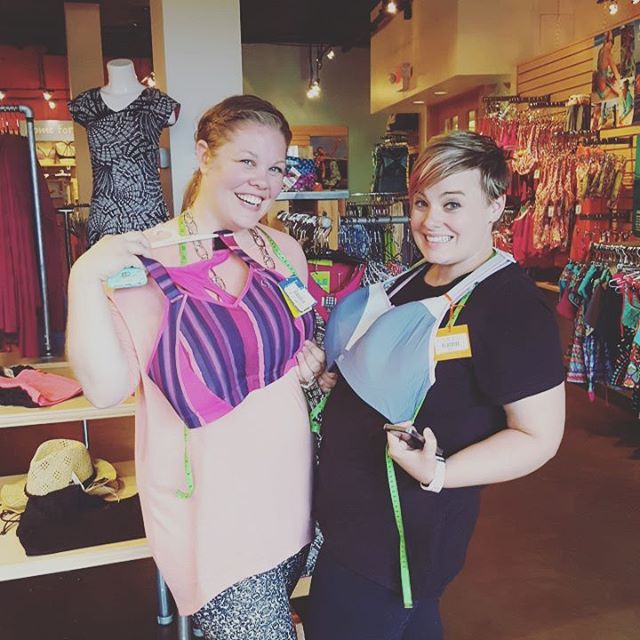 We know Sports Bras!
Our expert bra coaches – we call them bravangelists – are passionate about helping you find the right sports bra. Get their advice in person at our Fit Festivals, or start here with answers to a few of our most common questions:
Check out more fit fest fun and submit your own festival pics at #T9FitFest