Remember that time when you wore, not one, but two sports bras to the track? What about that time when you poured about a cup of baby powder into your sports bra before running a marathon? Oh, and that time when you duct taped your boobs to prevent chafing?
We've all got sports bra stories to tell. And what's in the past, is in the past. Right?
Wrong. Some of us are still running around in our sports bras from yesteryear, and it's a problem.
The truth is, sports bra tricks of the trade make for fun stories to tell; they're stories about battle wounds, insider's knowledge, and your perseverance despite obstacles. But crappy performing sports bras are also a real bummer, a health hazard, and 100% not necessary anymore.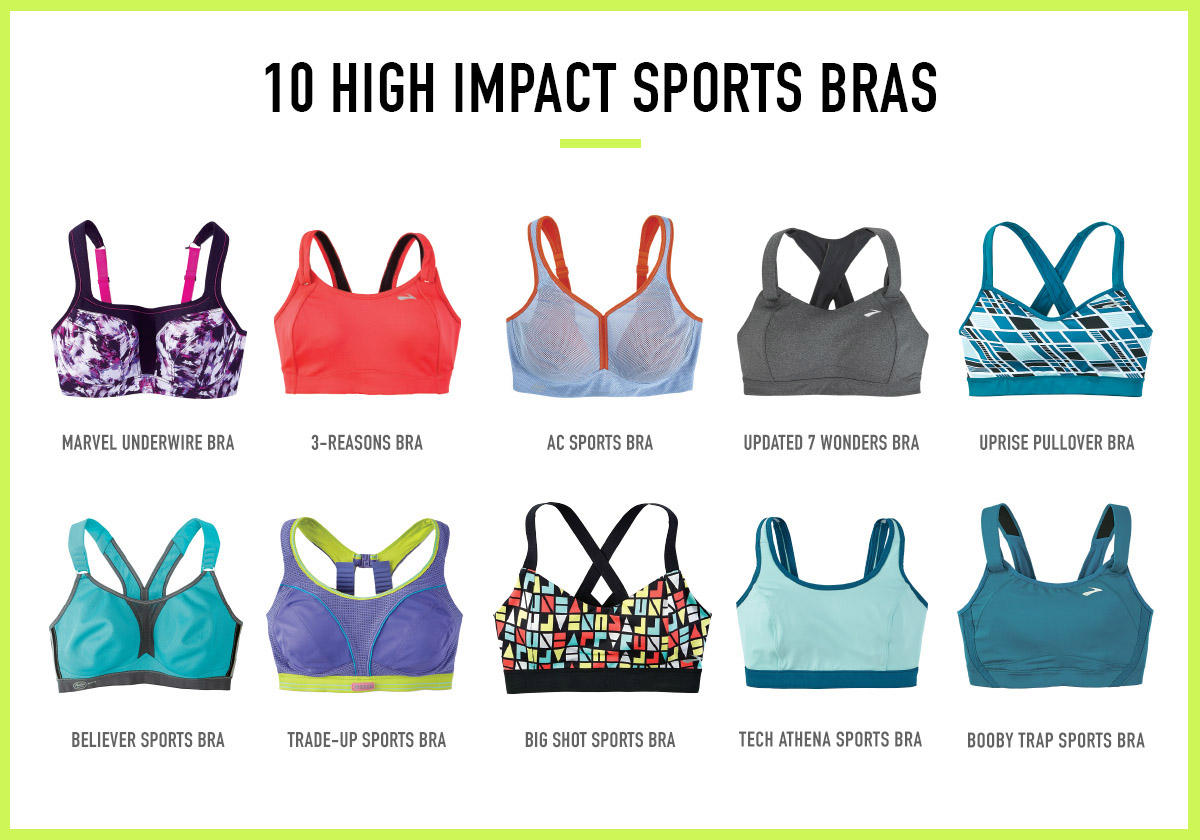 We've finally got the technology to make effective high-impact sports bras for running. That means you shouldn't have to deal with excessive bouncing, chafing, sweating, breast pain, or the threat of breast tissue damage. It means that all you need to worry about is proper bra fit (the bra band should be low and snug, ladies, LOW AND SNUG). It means that we're in the golden age of seamless fabric, breathable materials, and fundamentally good support.
It means that your dream sports bra exists, and it awaits you (at Title Nine).
We've put together a list of our absolute best high-impact sports bras. Check out the list, find the one that's right for you, and ask us if you need any help finding a custom fit. (We LOVE helping. Seriously, get in touch!) You can get an an online bra-consultation here, get expert bra-guidance over the phone, or you can come in to one of our stores for a personalized bra fitting and leave with a beloved sports bra in tow.
Now, here's the list of our favorites:
For A Cup and B Cup Athletes
Uprise – With easy pullover and perforated full-coverage cups.
Big Shot Bra – A fan favorite with rave reviews.
For C Cup and D Cup Athletes
AC Bra – Innovative design and great breathability.
Believer Bra – Fabric is engineered to make this one simultaneously the lightest AND most supportive.
3 Reasons – An essential sports bra staple. Adjusts easily in the front.
Tech Athena – A T9 exclusive! Great support, even without the underwire.
For DD Cup and Up Athletes
Trade Up Bra – Super lightweight and supportive, minus the underwire.
7 Wonders Bra – A full-coverage racerback essential.
Booby Trap – The LOCK IT DOWN AND SCALE A MOUNTAIN bra.
Marvel – A great shape-keeper AND a great supporter that converts into a racerback.