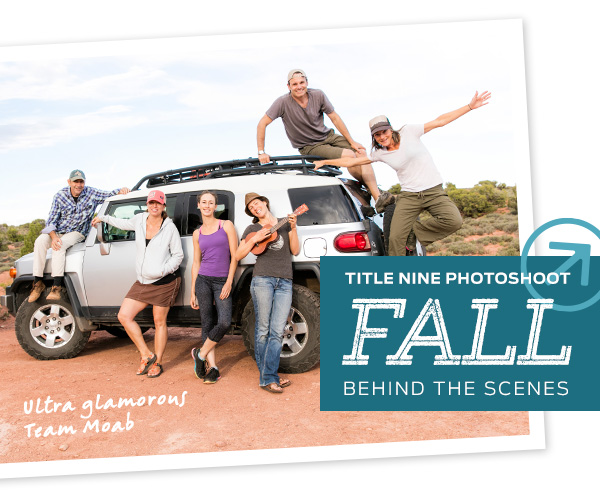 What makes a photo shoot Tine Nine worthy? We take bad ass outdoor photographers, add local, adventurous women as our "models," then head off the beaten path to show you what our gear can do. We recently took our ragtag team to Bend, Lake Tahoe, and Moab to get some killer shots of our fall gear, wreak a little havoc, and have a whole lotta fun.
The Road Less Traveled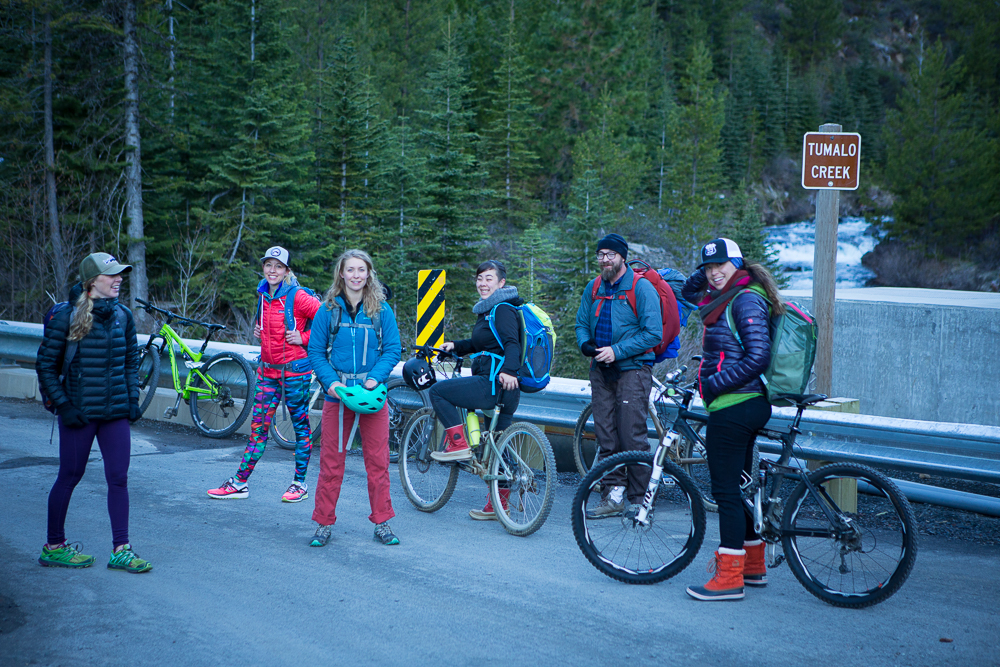 Do we pick photo shoot locations we can drive to? No, that would be too easy! To reach the beautiful Tumalo Falls, outside of Bend, Oregon we borrowed mountain bikes from our "model" Greta's neighbors and biked to the trail head. Then we stashed the bikes, and hiked into the falls with our backpacks full of gear, cameras, (and a lot of snacks) for our long day of shooting.
Or, The Road More Traveled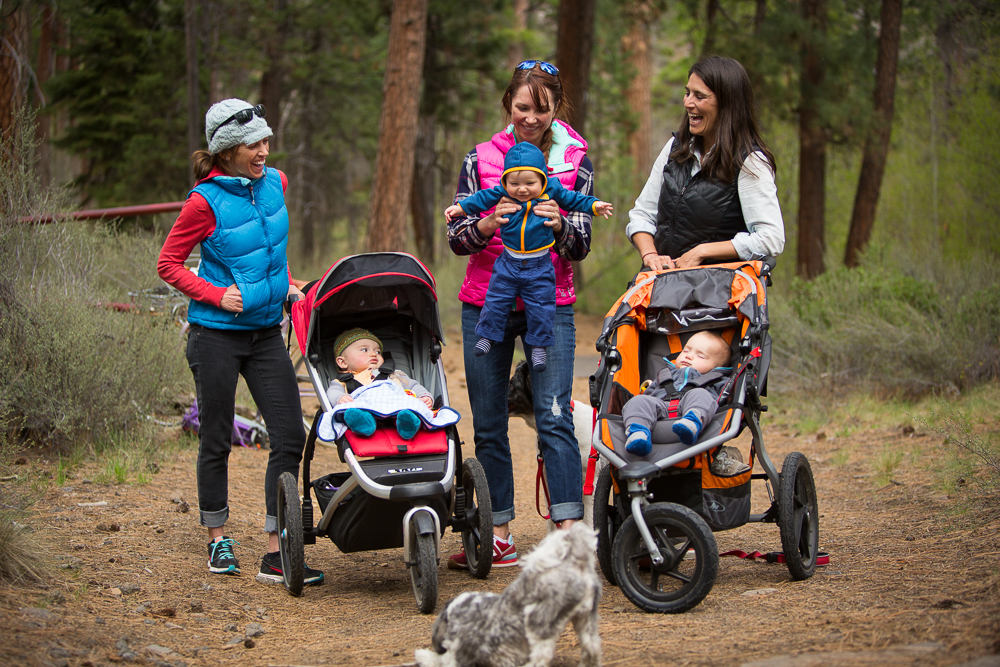 While shooting at the Deschutes River Trail, Amanda, one of our favorite models from past shoots, just happened to pass by with her friends on a celebratory birthday hike with their little ones. A fun coincidence, but not that surprising. We really do use local, active women as our "models," so it stands to reason that we might bump into one of them out in the wild!
It's All Worth It!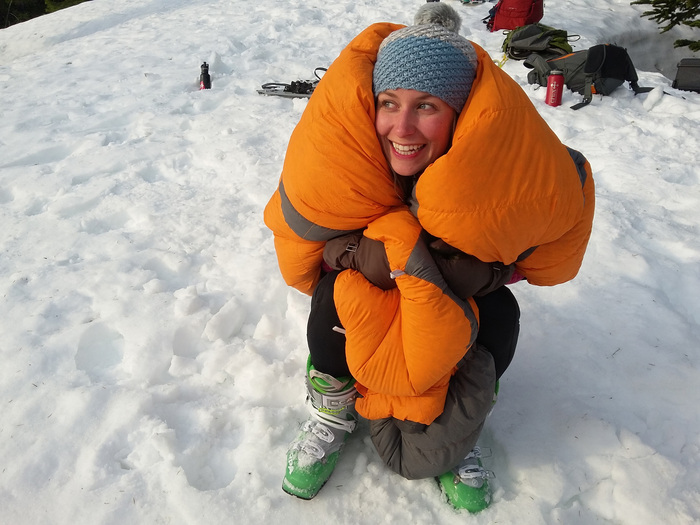 Asking our brave "models" to wear short sleeves and capris in 30 degree weather. Almost getting blown off of cliffs in Moab. Sending our photographers and "models" up climbing routes in Tahoe with names like Bottomless Topless. We ask a lot of our team, and they take on every challenge with a great attitude…well, usually!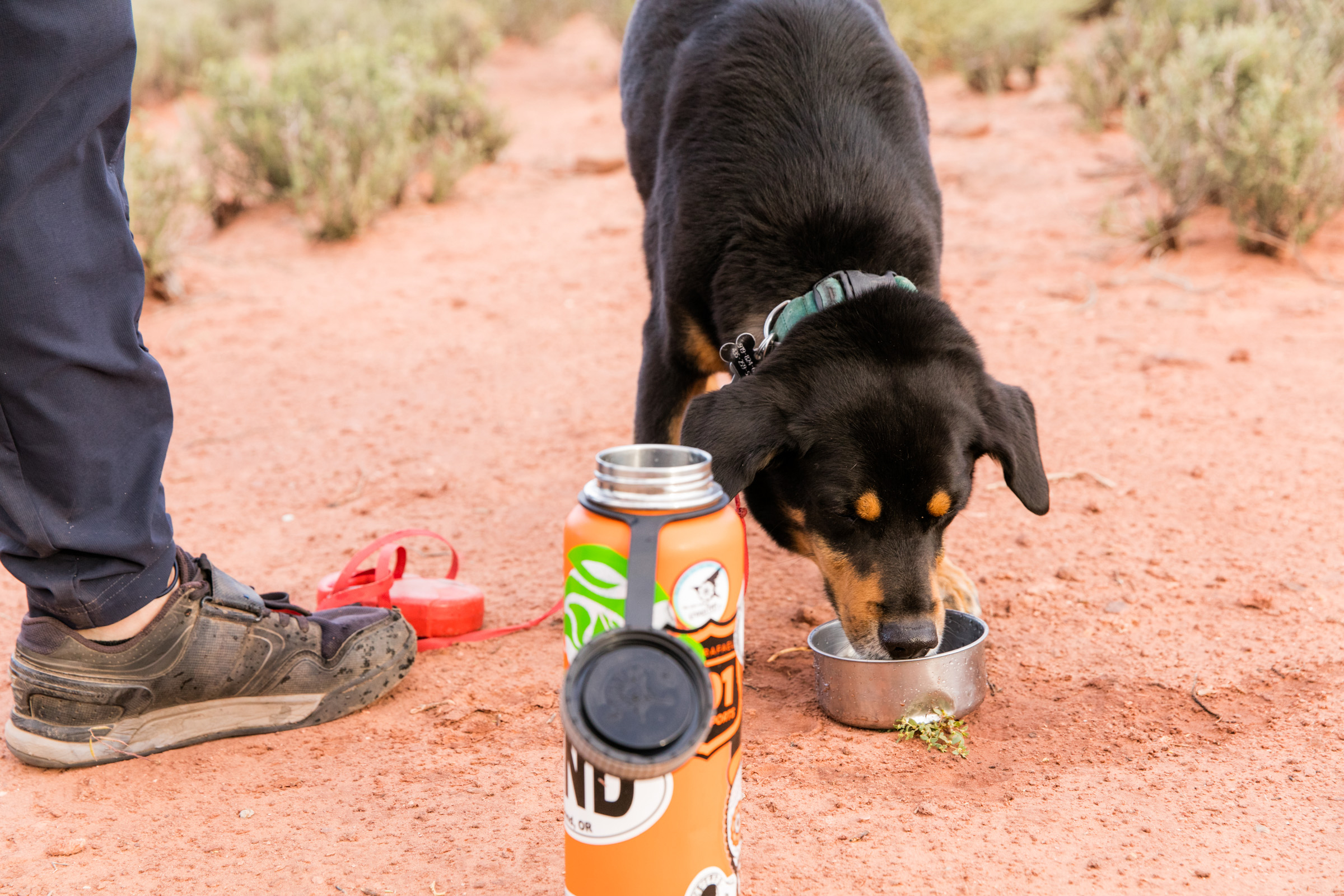 Like any family, sometimes we get cranky, but it's all worth it. We love the adventure, and we're in it together —unless we run out of snacks, then it's every man, woman, and dog for themselves!
Local Loves

Our favorite part about photo shoots is getting to explore the towns we visit. Our local "models" always know where to find the best coffee, the yummiest lunch, and the most delicious smoothies. Here are just a few spots that keep us fueled up for our long days of shooting; whether on the road or close to home. Now you can pick a few to explore on your next adventure!
Moab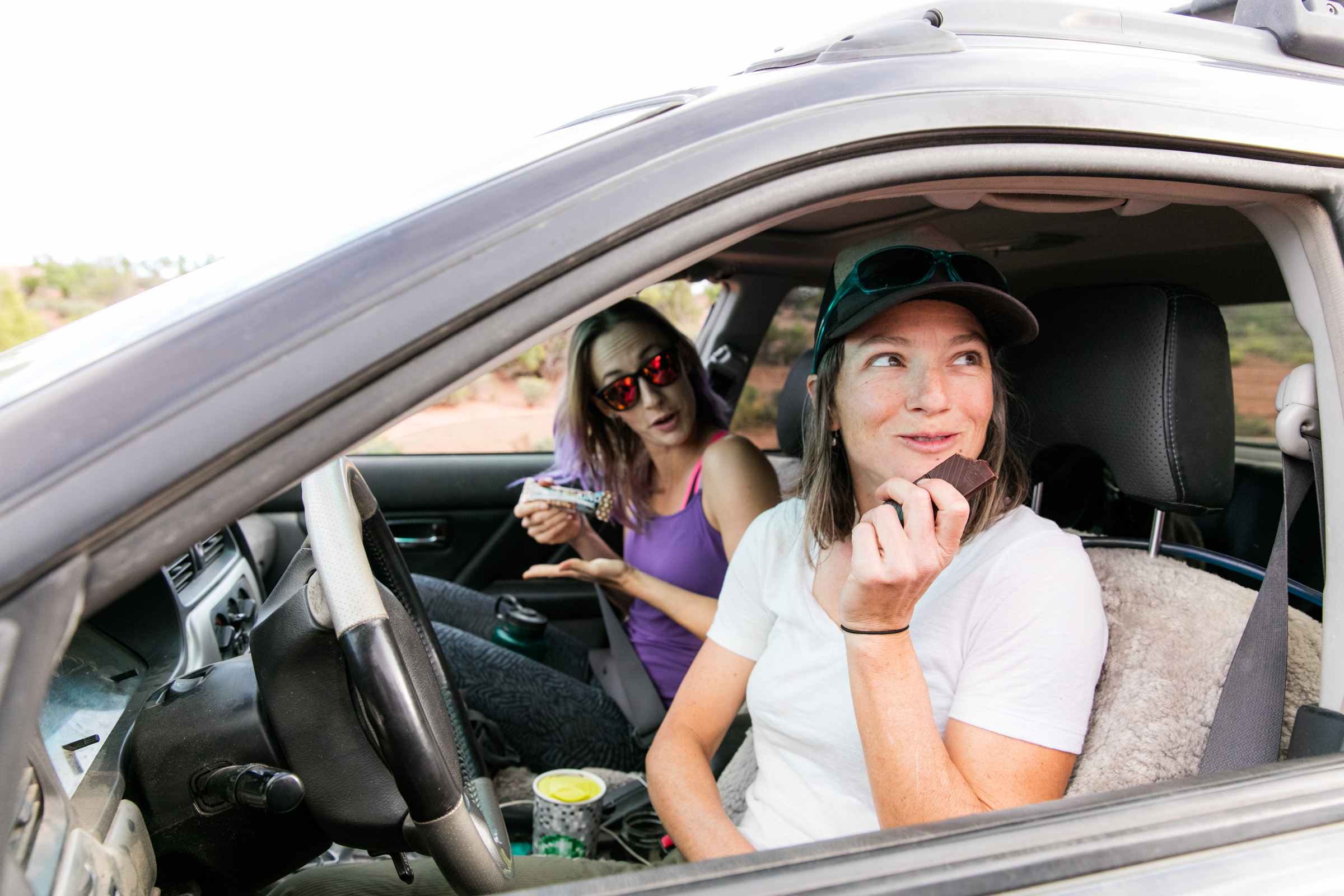 Bend
Lake Tahoe
Bay Area
Thank You!
These Title Nine worthy photo shoots would not be possible without our remarkable team:
For more information on upcoming photo shoots and how to become a T9 model, please visit our T9 Model Scout Facebook page.
For more T9 behind the scenes, check out our past behind the scenes posts or follow us on Instagram.