Our team is finally back at T9HQ after traveling to shoot our Fall 2015 catalog. If you're a follower of Title Nine's Instagram account, our "guess where we are?" photo may have given it away. While the guesses were great, we weren't in Alaska, Colorado or Canada. We returned to, as one commenter so aptly put it, "heaven on Earth," better known as Bend, Oregon.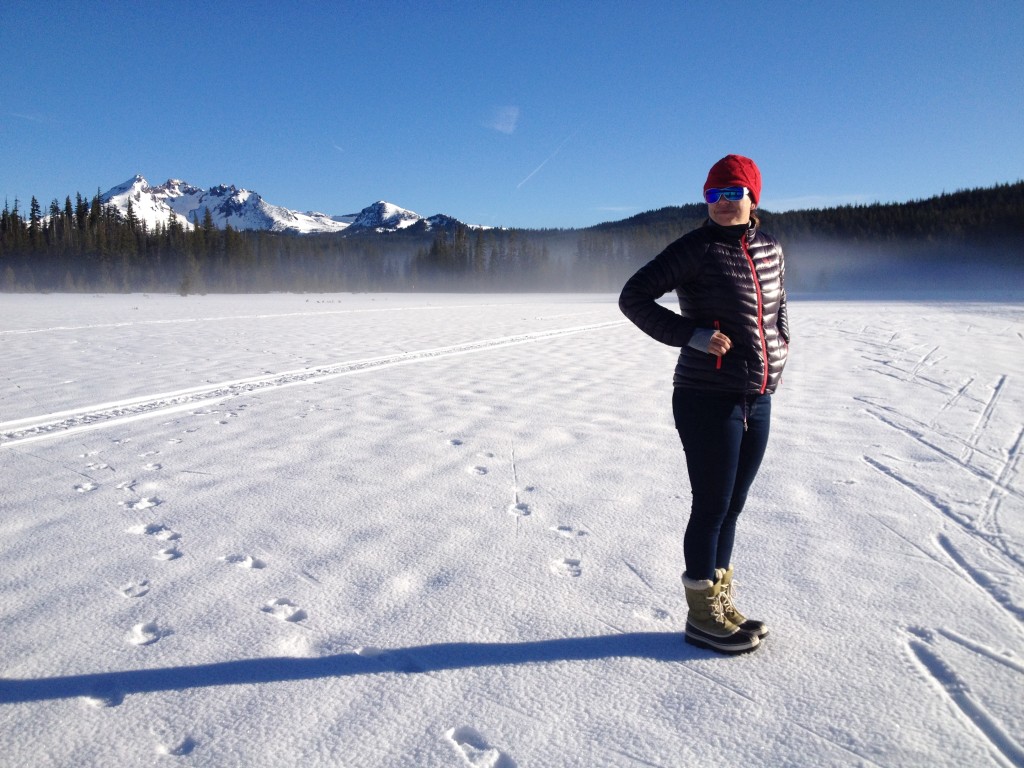 Of course, just like any other Title Nine photo shoot, every day on location was an adventure unto itself.
While we had a wonderful time last we were in Bend, it did not fail to greet us with new pleasantries. These included surprise artwork in alleys, beautifully clear (though frigid) snow melt, delicious brews and eats at a variety of locations, and of course, some fresh new faces.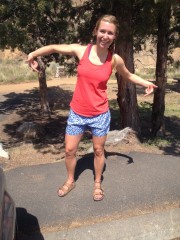 Whenever we are on location, there is always a meet-and-greet with the models who will be participating before to the shoot. One thing that proves to be true time and time again is that even prior to gracing our pages, our models are voracious fans and users of Title Nine gear.
Case in point: our model of three years, Greta, showed up rockin' a pair of 90's Moving Comfort running shorts that her mother purchased for her when she was in the 7th grade. Not only are they still going strong, they're still her favorite running shorts.

Memorable moments included:
– Photo Art Director Ann and Photo Stylist and Assistant Producer Alison, both California natives, snowshoeing up Cinder Cone for some epic snow boarding shots. Says Ann, "Did I mention neither of us have ever snowshoed before? Holy painful calf muscles! We are not snow bunnies." [Editor's note: we were told we weren't "allowed" to share photos of this.]
– Photographer Martin getting pulled by his "team" – human powered mules – to capture what they consider some of the greatest skijoring shots of all time. They did at least 25 takes of this and model Sarah ended up breaking a ski! Oops. (Can't view the embedded video? Try it on Flickr.)

– Fulfilling Becky's dream of power washing beer vessels in a dress. Happy to help, Becky!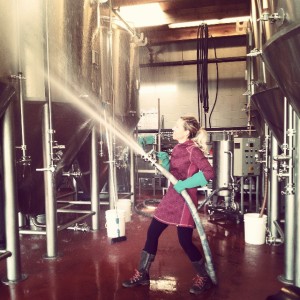 – Trekking in to Smith Rock, SUPing on Crooked River and getting some amazing rock climbing shots: an amazing way to end the trip.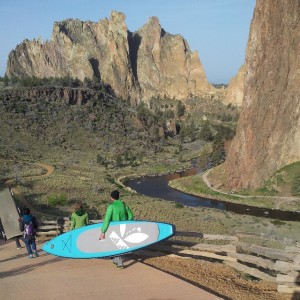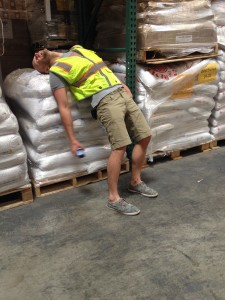 The team's days in Bend were fueled by:
– Coffee to start the day: Peet's Major Dickason's was a requirement to make the 4:30 a.m call times, and was served up prior to brain function happening in the condo kitchen. Additional caffeination pit stops were had at Backporch Coffee.
– Food on the go (after not having sat down for 9 hours straight): New York City Subs West Side and Parilla Grill ("You must get The Wrap of Khan with blackened salmon.")
– If the team lived in Bend they'd eat these foods every day: Chilaquiles at Barrio,  Kale Ceasar at Jackson's Corner, and Spicy Fried Chicken at Spork.

The T9 team would especially like to thank: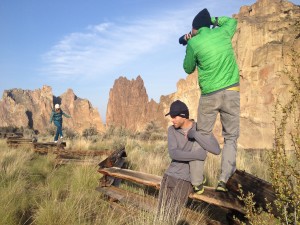 – our photographer, the ever amazing adventurer Martin Sundberg
– photography assistant and leg-holder extraordinaire Nick ("H.D.") Littlefield.
– Crux Fermentation Project
– Deschutes Brewery
– Kialoa for not just SUP boards, but their incredible hospitality and more
– Crow's Feet Commons
– Guinness, the skijoring dog
And of course, huge thanks to the city of Bend, OR, for another incredible time.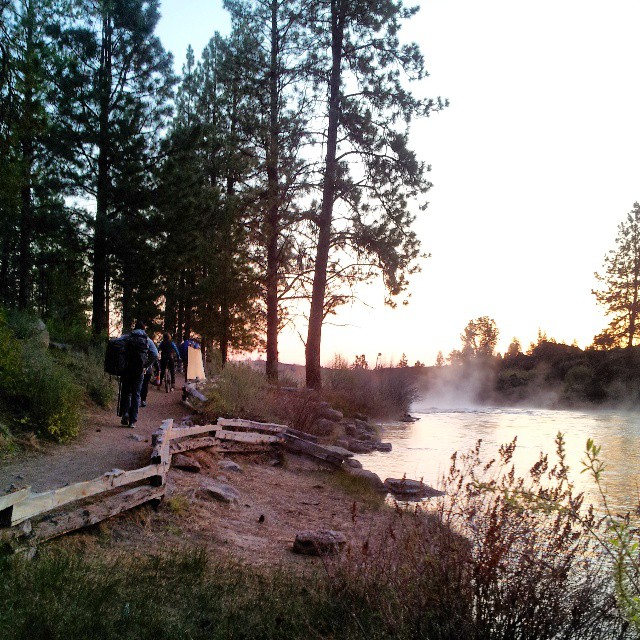 For more information on upcoming photo shoots and how to become a T9 model, please visit our T9 Model Scout Facebook page.

For more T9 behind the scenes, check out our past behind the scenes posts, our Flickr page, or follow us on Instagram.