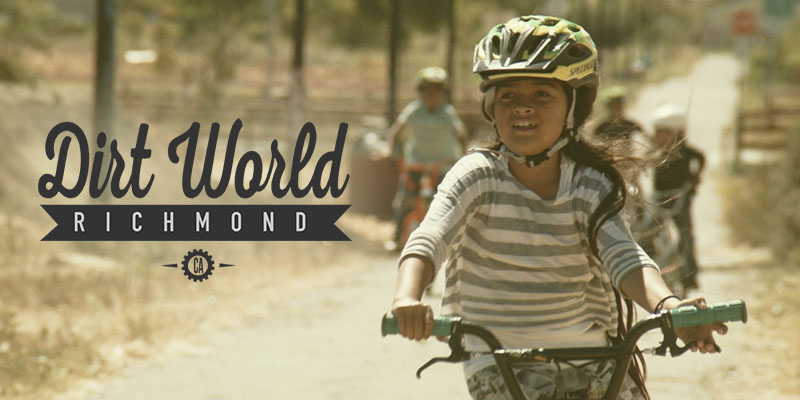 In the heart of the Iron Triangle, Jasmine Malabed and her partner Dennis Hoskins are transforming a vacant lot into a 2-acre public bike park for kids. Getting kids outside and active is a vision we can get behind here at Title Nine, especially when it's in our own backyard of Richmond, California.
The construction of Dirt World means that kids in this under-served community will have a chance to take risks, get dirty, learn new skills, and have fun. The park will have bike jumps, obstacles and multiple pump tracks for all skill levels. Sounds awesome, right?
More importantly, the park programs will engage local kids and revitalize a neglected area of Richmond (right down the road from our distribution center). Ultimately, Dirt World dreams of being able to host bike club activities, trips to local trails, STEM programming for girls, and earn-a-bike programs.
From the start, we're thinking about how to build a facility and create programs that will pull in youth regardless of age, gender, or riding ability. We're already starting to do classes for novice riders, with a strong emphasis on getting girls on bikes. -Jasmine Malabed
We are proud to be supporting this local program to get more kids on bikes, but we have to admit, it may be a bit selfish. We can't wait to grab our bikes and tryout the jumps and obstacles ourselves!
Learn more about how you too can help kids gear up, dig deep, and get dirty at Dirtworld.org or give directly at Generosity.com.


What did bike riding mean to you as a kid?