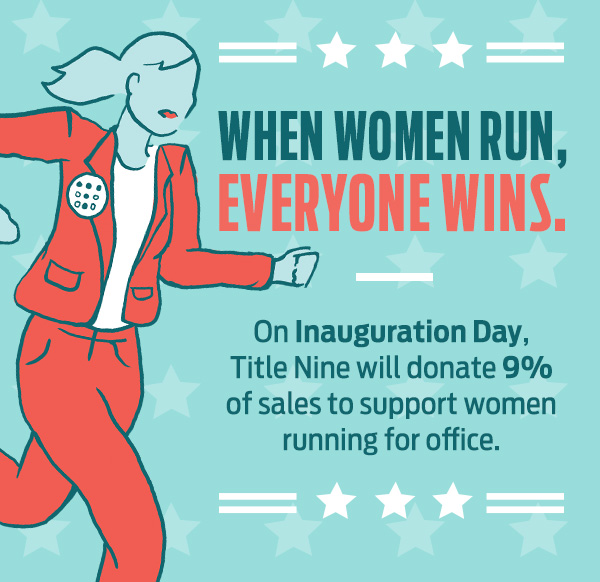 ---
Inauguration Day is upon us, a long and divisive election behind us, and a great opportunity lies ahead of us.
We as women are called upon to Play On as never before.
Now we start the long and important work of positioning women to risk and to run at every level of elected office all across this great country of ours.
And so, on Inauguration Day, Title Nine will be donating 9% of sales to the non-profit She Should Run, a non-partisan incubator that mentors women to run for political office.
We're hoping you'll join us in placing a big bet on the women at She Should Run and all the women who ever thought, "maybe I should run."
It's a sure bet, because…we know that when more women run, we ALL win.
Let's run,

Missy Park, Founder