Don't get us wrong – we're not saying that isn't great as-is, it's just that the context is different. At the time we were fighting for the recognition that women COULD hold factory jobs and do hard work – but we've definitely proven that by now. We've actually always been doing hard work (even when it was within the home) but now we're rounding up to a century since Rosie first riveted.
So the context has changed. What we're focused on proving now – and what we've had to prove over the course of this year in particular – is just HOW MUCH we can do when we do it together.
It's actually why we created the T9 Movers and Makers program to begin with: to continue to prove that NO ONE can keep us from moving forward, just like they can't keep us out of their locker rooms or off of their teams. But we've accomplished so much more together, especially this year, than we could ever have imagined.
Together we've started businesses and empowered them to survive an almost unprecedented economic crisis. We've built up and maintained each other's spirits during a truly unheard-of season of isolation and fear, keeping weekly meetings to share war stories, brainstorm creative solutions, empathize and strategize. And through it all we've brought great gear to great women and continued to help (both literally and figuratively) to move women's movement forward.
Since it wouldn't have happened without them, it seems only right to highlight some of the Movers & Makers we've worked with this year – boss women who help us to provide all women with the BEST possible products year after sometimes-unpredictable year. They are raising their voices, breaking the glass ceiling and constantly reminding us that yes, WE CAN.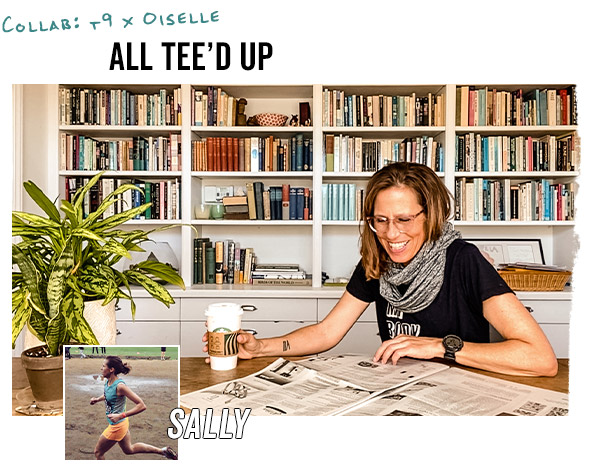 Our Oiselle collab began like a ball game – with a series of pitches. Sally Bergesen pitched us a pair of run shorts, then a series of graphic tees. It was her unwavering vision and leadership that inspired us to name her one of our first Movers & Makers, and convinced us to team up to knock out some grand-slam shorts and t-shirt slogans.
It's been over a decade now, and our partnership is stronger than ever. Like our most recent crew of collabed shirts it was made out of a personal relationship Sally didn't know she was pitching – a collaboration we couldn't be prouder of. So here's to you, Sally. Thanks for being our teammate, colleague and wing woman.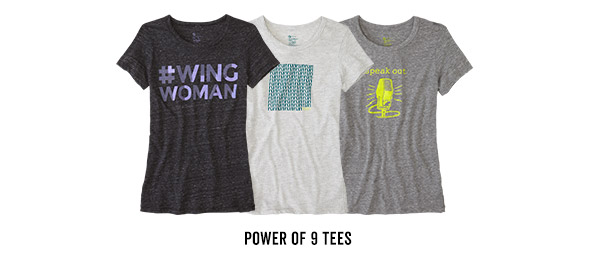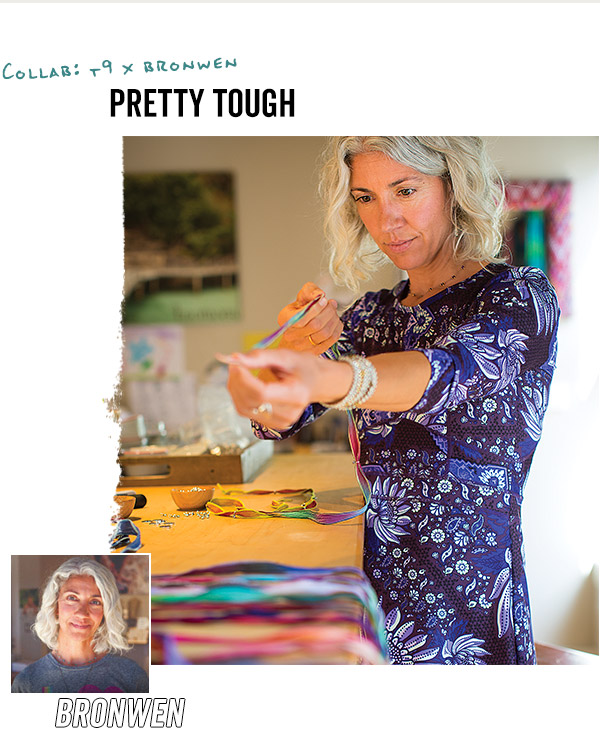 Though she's become one of our most involved Movers & Makers (stopping by our Bend, OR location almost daily on the way to her neighboring store), Bronwen Lodato could be considered the dark horse of our M&M bunch. That's not because we don't love her or the amazing work she does – it's just that we're not really the kind of women who want to worry about jewelry when we are pulling on our wetsuits. Until we met Bronwen, we thought that meant that we would never really carry it. When we met her, we changed our mind.Bronwen is a tough cookie, archer, biker, mom and business owner, and makes unforgettable jewelry with set-it-and-forget-it strength – so we can keep "doing" without "undoing" anything first. Together, we've created some can't-get-it-elsewhere pieces we couldn't be prouder of – pieces we won't be taking off anytime soon. Hopefully Bronwen won't take off anytime soon, either.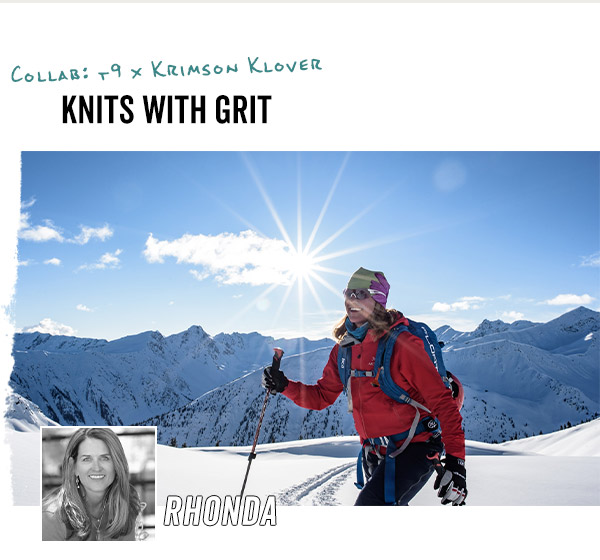 If the word "sweater" makes you think "grandma" then you haven't met Rhonda Swenson of Krimson Klover. Rhonda's commitment to cozy and her know-how for knits drew us into a collaboration with plenty of unexpected warm fuzzies – especially the ones we got when we found out she's an amazing (and former PROFESSIONAL) mountain biker. We immediately wanted to partner up – so much so that we did, immediately, brainshopping our first collaboration on the floor in the middle of a conference. It's been 18 years since she first invited us over the river and through her neck of the creativity woods, and we couldn't be prouder to work with her on Title Nine exclusive sweaters with way more performance and style than anything Nana is knitting.