When game-changing women band together, they're practically unstoppable. Nothing can cancel women lifting one another up. After months of prep and planning, re-adjusting and re-planning, reviewing loads of incredible entries, and testing out all the affiliated gear, the wait is finally over. We are proud to announce the nine finalists for our third annual T9 Movers and Makers Pitchfest.
INTRODUCING OUR STARTING NINE: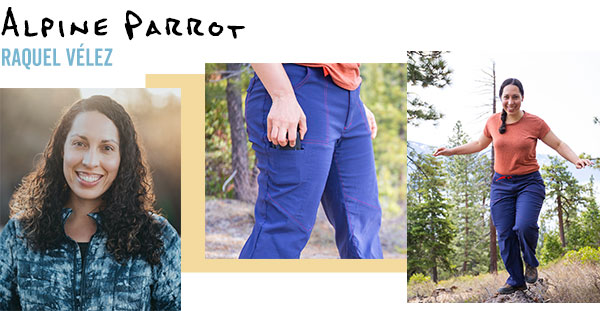 As a plus-sized woman of color, a lack of visible representation in the outdoor industry was the spark that pushed Raquel Vélez to take action. Her findings? The average American woman is a size 16-18, but fewer than 40% of outdoor apparel offerings are available above size 14. Proper gear can make all the difference, and she aims to get women into outdoor apparel that makes them feel confident, starting with hiking pants. Built with rugged performance fabrics and fits designed explicitly for sizes 14-24, Alpine Parrot is pushing the outdoor industry to reconsider the definition of who takes up space in nature. @alpineparrotco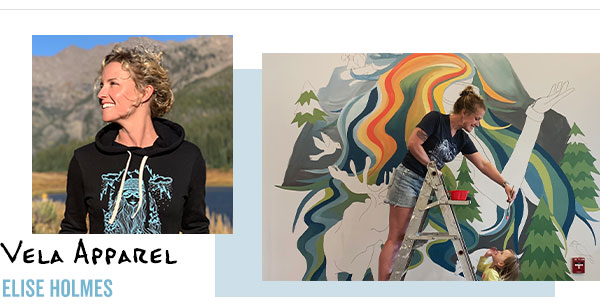 Daily sketches made during travel journeys took on a new light when Elise Holmes' friends and social media followers celebrated their resonance. The community's need to "express a love for the natural world through art" drove her to make her designs portable. Vela Apparel puts original art on wearable and usable goods for dreamers, adventurers, and artists to wear their expression of joy as they explore the world for themselves. @velaapparel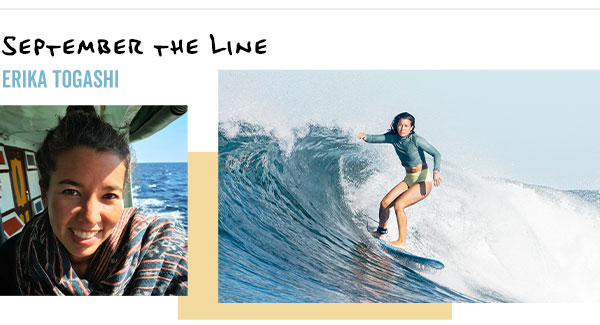 With over fifteen years of design experience in the outdoor and apparel industries working with major brands, passionate surfer Erika Togashi quickly noticed what was lacking. Timeless, elegant, sustainable surf and swimwear is what SEPTEMBER delivers. Independent and self-funded, with a focus on modern simplicity, form, and function, the streamlined silhouettes always put performance first. @september_theline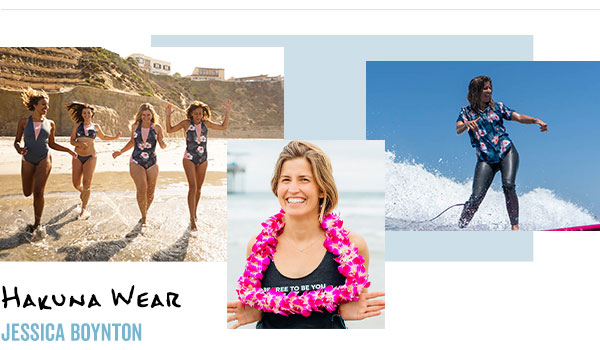 Problem-solving bikini bottoms are the new jam for water-bound adventurers, thanks to Jessica Boynton's innovation. All of Hakuna Wear's sustainable plant-based fabric swim and athletic offerings work hard for water women–like their Bikini Lock option on tops and bottoms for fuss-free adjustability. It's not only pockets and stay-put UPF silhouettes they offer: they give back to the community through meet-ups and support non-profits as proof of their love for the planet and life on it. @hakunawear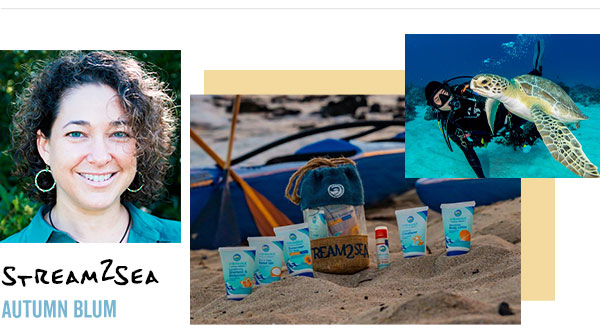 Being eco-packaged and supporting ocean conservation aren't the only reasons Autumn Blum's goods are attention-worthy. Unlike other companies who use "coral safe" as a selling buzzword, Stream2Sea has a mission at heart. Their mineral sunscreen is the only one tested and proven safe for fishes and coral larvae, making it truly and fully reef safe. Inspired after a dive trip, a chemist, environmentalist, and explorer came together to create a genuinely eco-conscious line made with natural ingredients that do not harm or bleach coral. @stream2sea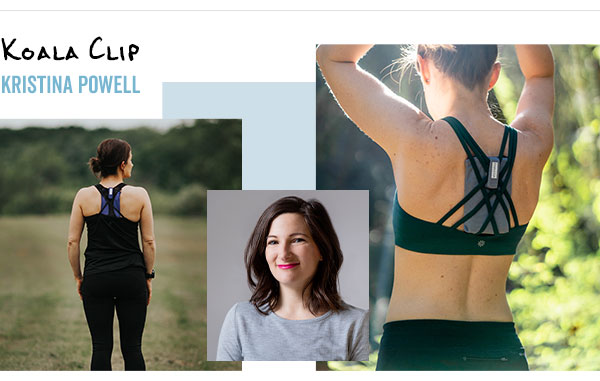 Necessity was the mother of invention for mother runner Kristina Powell who wanted the freedom to run solo with the security of knowing her kids could reach her if needed. Tired of fumbling with belts that slipped or cumbersome armbands, she taught herself to sew and came up with a sports bra's new best friend. Named for the marsupial who carries its young on its back, Koala Clip is the first and only phone pocket of its kind. The bounce-free magnet clip design of the sweat-and weather-resistant washable zip pocket makes toting our phones, EpiPens, keys, or whatever essentials we may need, a snap. Washable and made in various sizes, Koala Clip gives us a pocket when and where we need it. @koalaclip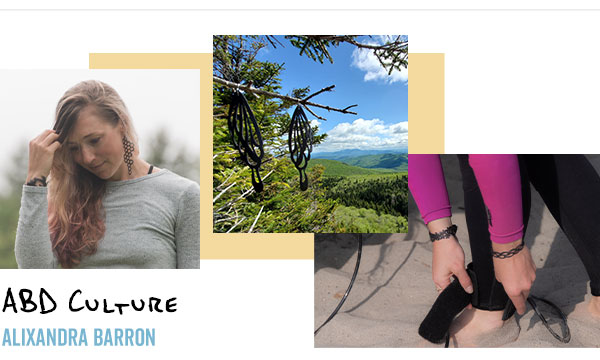 A love for creation and a need to fulfill personal "picky needs" drove Alixandra Barron to begin creating delicate jewelry designs made from discarded bicycle inner tubes. Touting weightless, waterproof, up-cycled jewelry for "eco-nistas," ABD Culture offerings are lightweight, playful and fit for adventure. Hand-drawn and laser cut in Vermont, every eco-conscious piece lets us feel good about our style. @abdculture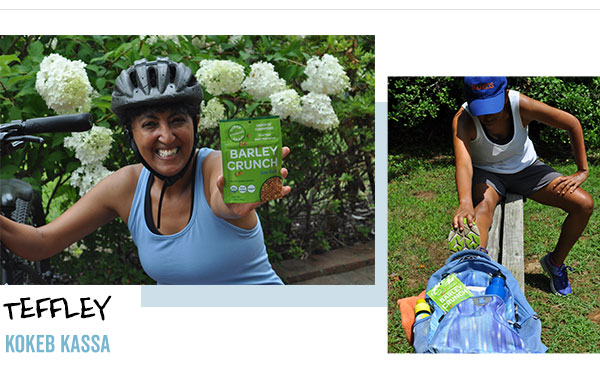 Moving to the US from Ethiopia, many things changed for Kokeb Kassa and her family, but a love for the food did not. They missed the snacks they grew up eating, made with ancient super grains like teff, barley, sorghum–the same super grains that have fueled world-famous runners for decades. Armed with a BS from Cornell and an MBA from Georgetown, Teffley began, driven by the mission to innovate healthy eating using ancient Ethiopian super grains. @teffleysnacks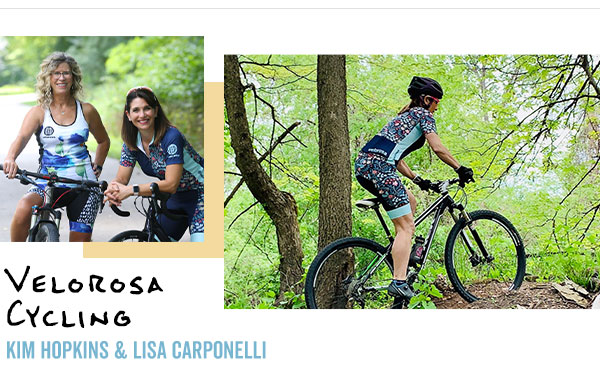 Kim Hopkins and Lisa Carponelli both have a passion for cycling that is undeniable. Unable to find cycling wear that matched their own bright, bold, beautiful take on the sport, they set out to create their own, and Velorosa Cycling was born. They build every design upon the belief that women should do anything BUT blend in. When riding and out in the world, made to pop and get the rider noticed, their mix-and-match options deliver comfort while making us feel confident. @velorosacycling
In just a month, these badass women will bring their passion, pitch their brand, share their ready-to-rock products, and be mentored by experienced entrepreneurial women who know the mover and maker life firsthand. Let the final countdown to our third annual Pitchfest begin!
Stay tuned for our post-event recap. Until then, check out last year's Pitchfest winners and the Movers and Makers gear we've got right now.
Please note, Title Nine will be taking all necessary precautions, adjusting to changing guidelines given by the county to keep all participants safe with details to follow.