There are so many Thanksgiving traditions to love: carving the turkey (or Tofurky), kids' pinecone-craft centerpieces, sharing what we're grateful for, and gathering together with family and friends. But here at Title Nine, one of our favorite traditions doesn't revolve around the actual meal at all.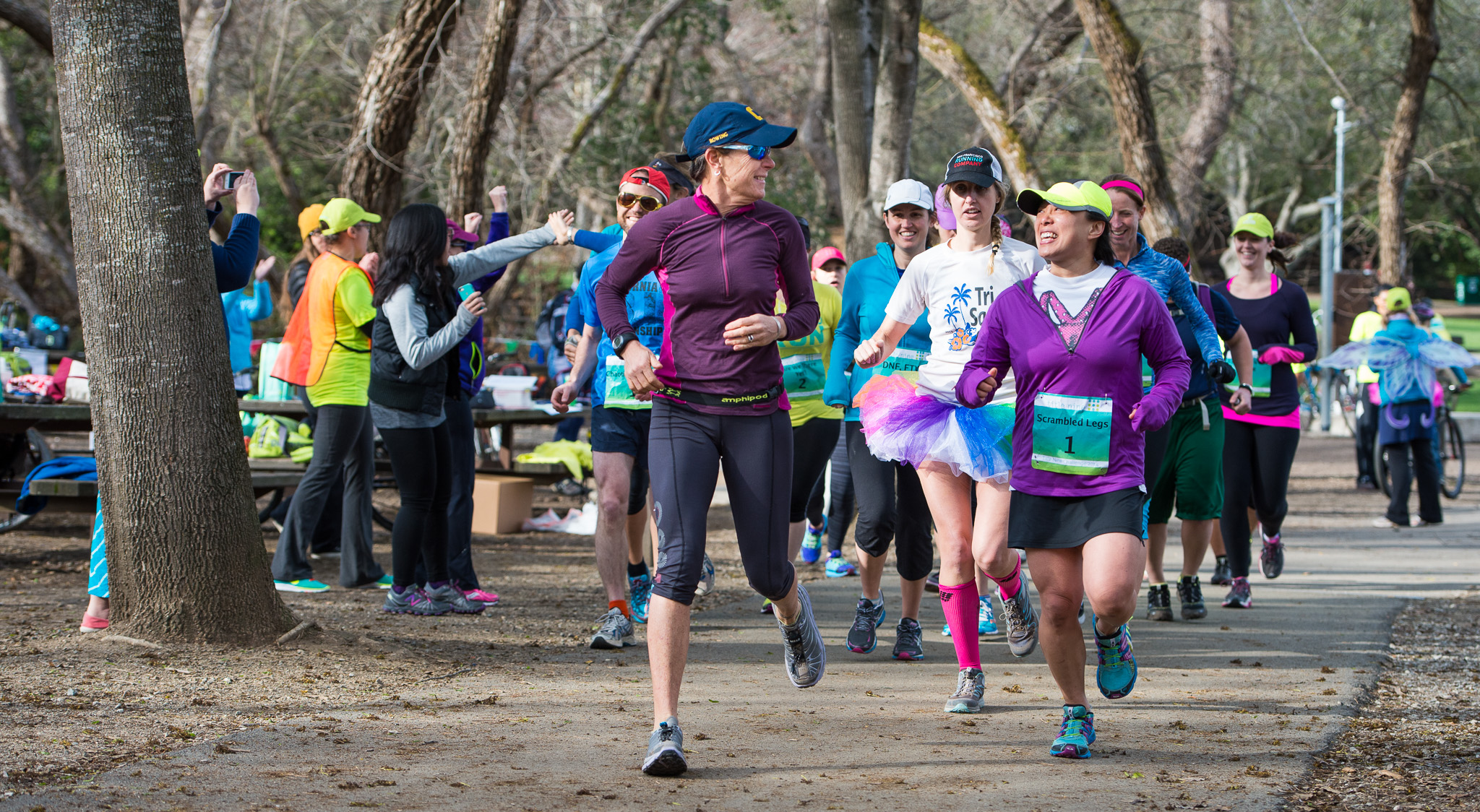 Before the stuffing bakes and the cranberry sauce boils (or drops out of a can), many of us at Title Nine lace up our shoes and head out to a local turkey trot to start the day. What better way to bond with your family and neighbors than to take a few laps around a local park or trail?
Find A Race
We like the fact that most turkey trots have options for nearly everyone. Your Aunt Martha, the power walker, can easily stroll a few miles; most Thanksgiving day races have a 5K or shorter option. Your sister Sophia and her 8-month-old can join the fun with their jogging stroller; turkey trots are usually stroller friendly.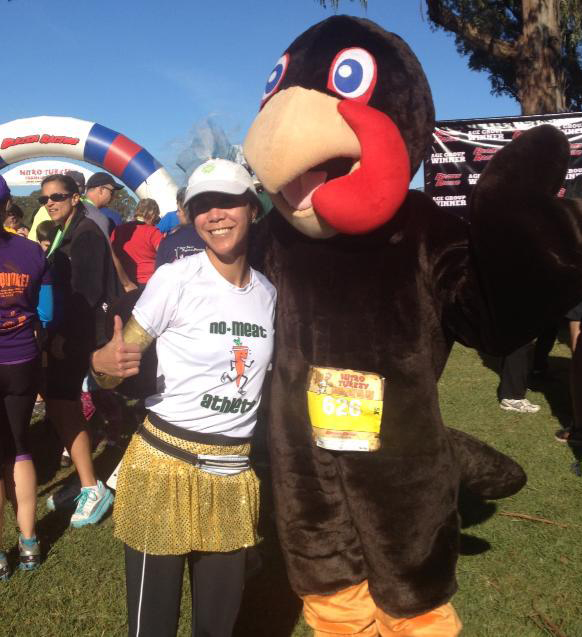 Your nephew Hunter who never sits still? He can participate in one of the kids' races which often accompany the main race. And with distances from 5K to half-marathon, you can stick with the family, or go for a PR. Search for a Turkey Trot in your area.
Make Your Own Fun

No turkey trot in your area, or they're all sold out? If you can make your own Thanksgiving turkey, you can make your own turkey trot. Title Nine team member, Jessica, did just that last year when her kids were too old to be pushed in the jogging stroller, but too young to run a full 5K. Determined to keep her beloved turkey trot tradition alive, Jessica created the first inaugural Family Turkey Trot and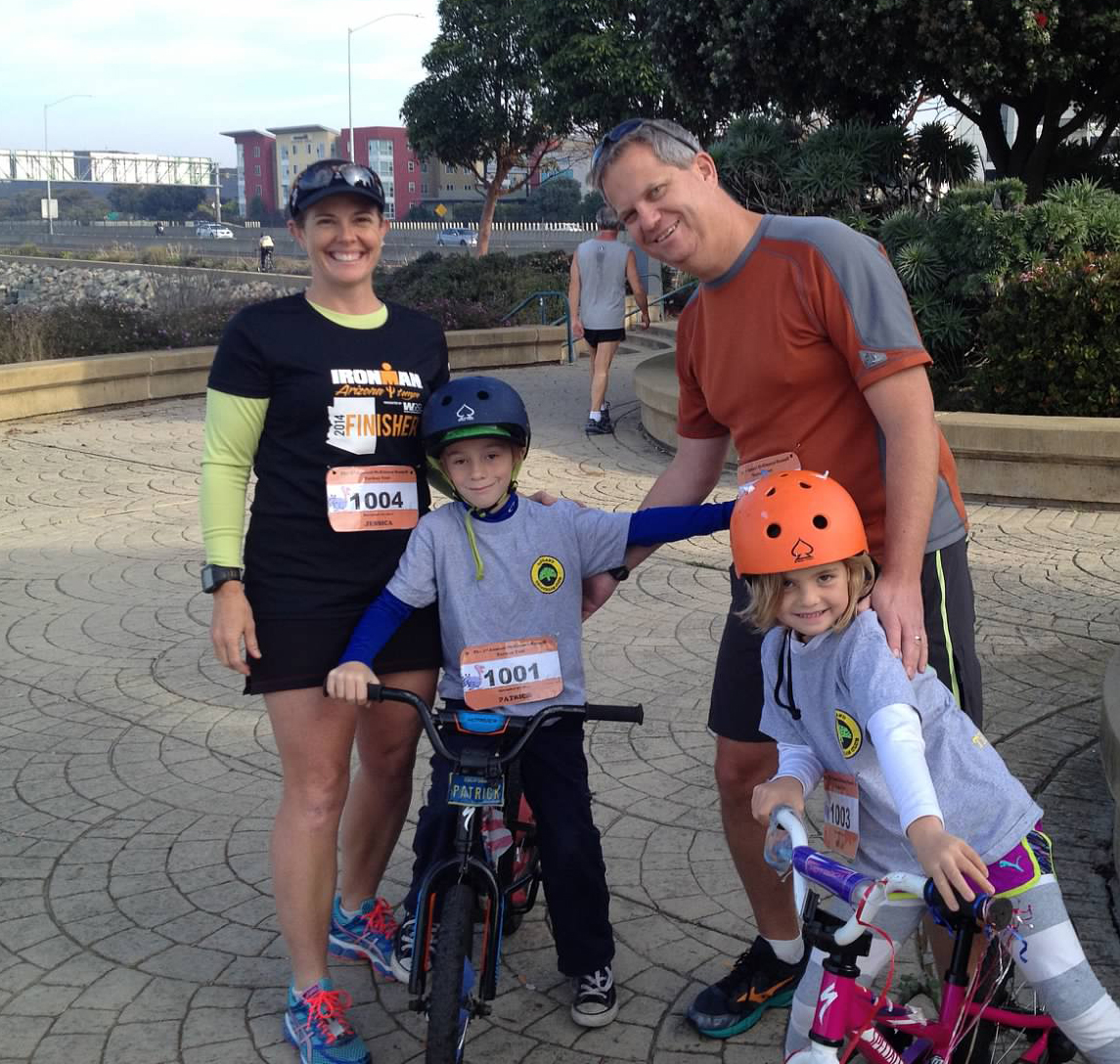 Bike Race, complete with homemade race bibs and finisher's medals (repurposed from past races). The family trekked down to a local trail, the kids rode their bikes, and Mom and Dad got to run a 5K while Grandma and Grandpa served as the cheering section. The best part? Everyone placed first in their age group!
This year, Title Nine Bravangelist, Molly, wanted to run a race with friends but she couldn't find a turkey trot in her area. Instead, she found a coffee shop that will be open Thanksgiving morning and has planned her own race course around it. Before putting the turkey in the oven, Molly and friends will start the race at her house and finish up with warm beverages at the coffee shop!
Whether we're participating in an organized run, or just racing our kids around the block, a turkey trot is our favorite way to shake a tail feather on Thanksgiving, and to celebrate how grateful we are for family, friends, and bodies that move!
Are you signed up for a turkey trot this year? Do you have other creative ways to get active on Thanksgiving?
*Photos courtesy of Thomas Campitelli, Christina Dunn, and Jessica Russell