At Title Nine we believe that sports and fitness can be fun and transformational. It says so right on our walls. Our CFO leads Tabata classes in the company gym. Lunchtime yoga is taught by a customer service rep. The distribution center hosts parking lot boot camp classes, and our stores hold their meetings while hiking or navigati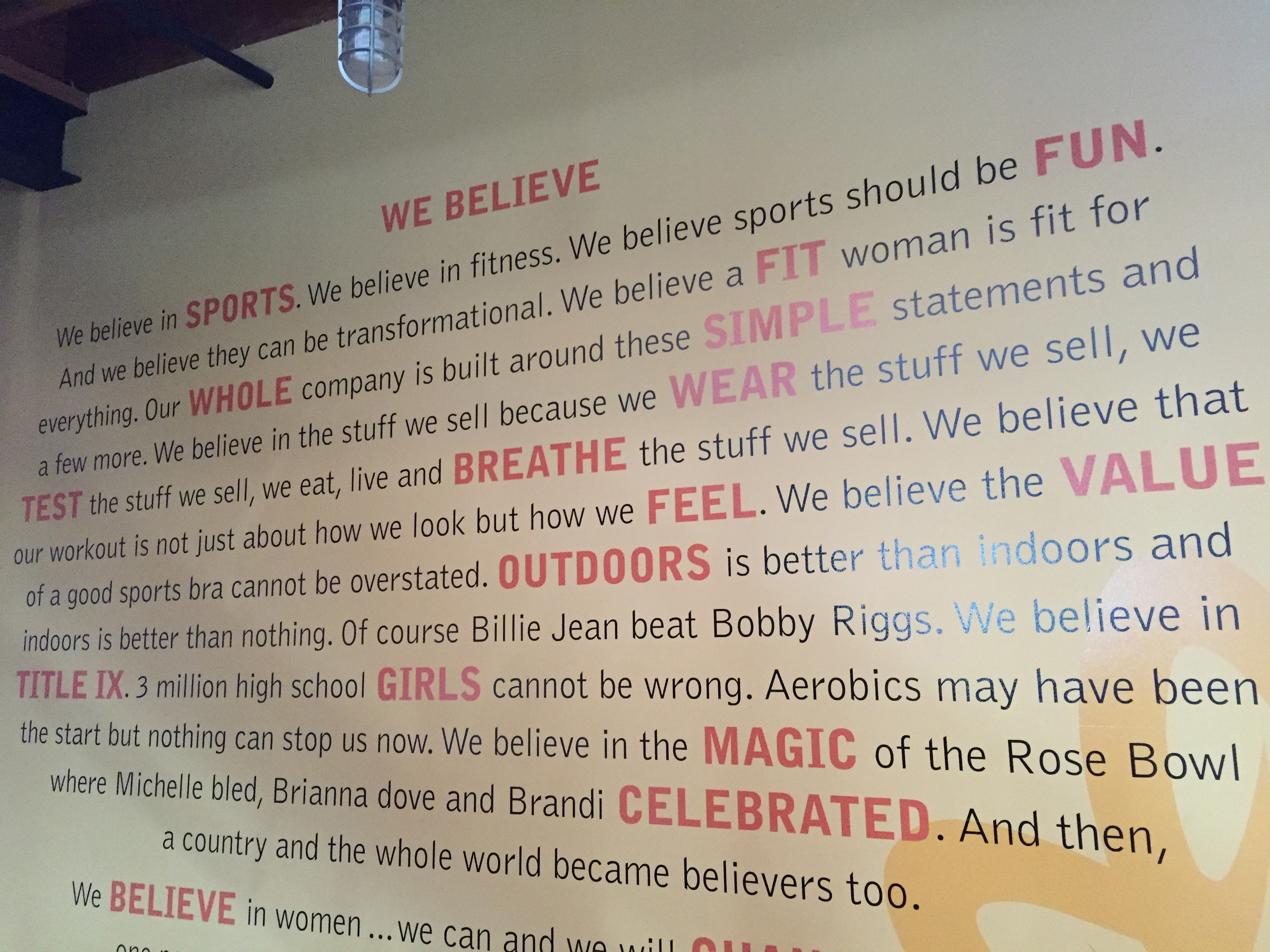 ng ropes courses.
We believe sweating together, laughing together, and encouraging each other makes us better coworkers, and in turn, a better company for all of our customers.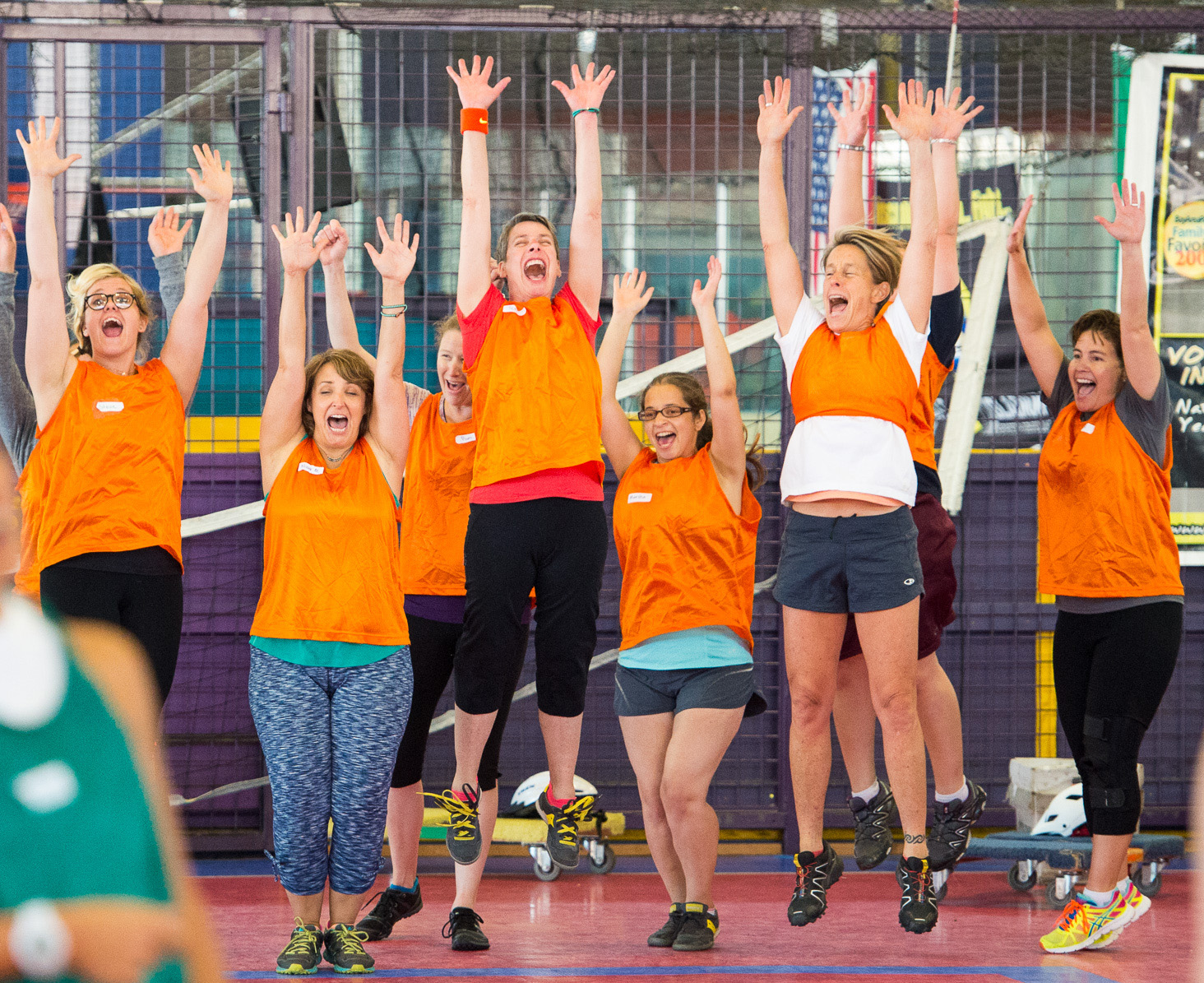 Which is why, once a year since 2002, we shut down headquarters, suspend shipping, send customer service phones to voice mail, and fly in all 23 store managers from across the country. We come together for a day of teamwork, athletics, and a lot of silliness at the Title Nine Olympics.
Serious Competition
The 2015 games were held at a cavernous local gym. We began our morning by dividing up into eight teams with names such as Dink & Sparkle, Bras n' Bros, and Back in Black. Team captains were chosen, cheers composed, and hilarious dances choreographed. Team loyalty was strong, and the competition was serious (injuries included), but ultimately we knew we were all playing on one big team.
Morning games included Off the Wall Ball (a game made up by our founder, Missy), Office Chair Foosball, Human Hungry Hungry Hippo, and Cup Stacking. The games were a mix of physical exertion, mental strategy, and just plain ridiculousness – something for everyone.
Serious Fun
It wasn't all about the physical and mental strategy. In fact, the top award of the day wasn't given to the team with the most points, but the team with the most spirit. Our philosophy: play hard but cheer even harder. Help an opposing player up off the ground, yell loudest for the team who's beating you, make sure everyone feels included, and have a blast. And how could we not have a blast with post-lunch games such as The M&M's Suck, Sponge Relay, and Water Balloon Toss? With our bellies full of chicken-apple sausages and vegan hot dogs, we soaked our founder with water balloons, sucked up M&M's with straws, and laughed our heads off.
The Title Nine Olympics is a break from our regular work schedule, but it's as important as any day we spend designing great outdoor gear, or fitting a customer in her perfect sports bra. As our founder, Missy, reminded us at the start of the day, working at Title Nine is a team sport. Taking time, as a company, to play and sweat together makes us a better, happier team. And when we love what we do, we serve our customers better. We hope this comes across in every interaction we have with you!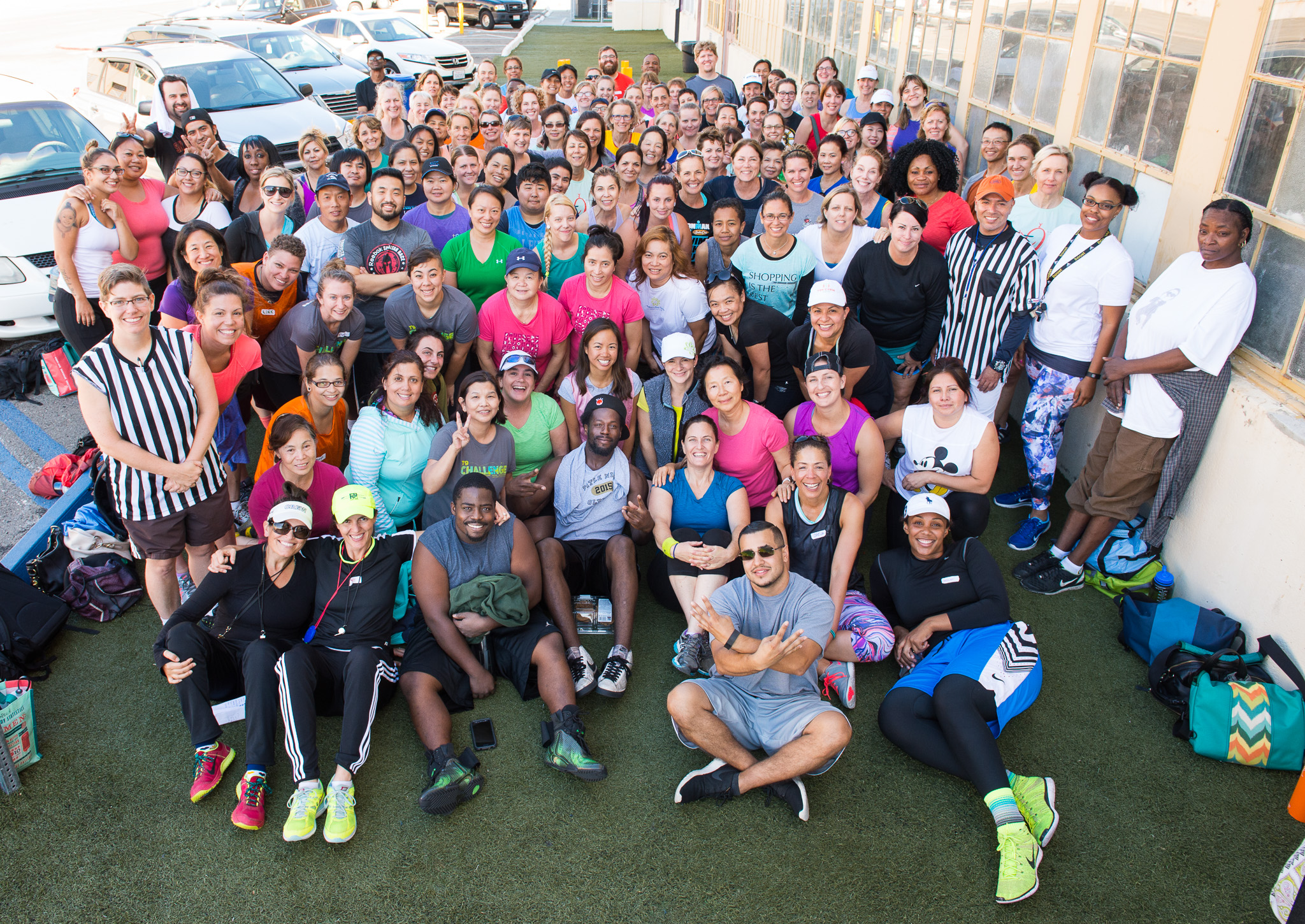 Special Thanks
Chief organizers and all around amazing ladies: Carla Jourdan and Michele Yin
Awesome referees for the day: Tracey Rose (Head Ref), Jessica Fisher (Ref and surprise National Anthem singer), Aaron Castillo, Allison Loewen, Wendy Medieros
Talented photographer: Thomas Campitelli
Fabulous event space: Bladium Sports & Fitness Club – Alameda