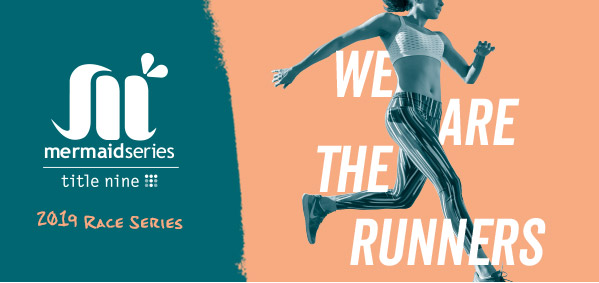 It's January, and if you're anything like us, you're more than ready to get off the holiday merry-go-round and into some major goal-setting. So grab your post-its, your planner, your phone—however you plan your 2019 goals—and write this down:
Maybe we're a teensy-bit biased, but we're pretty sure this is the hands-down best way to get your run (or swim or bike) on in 2019. Yep, we know—there are maybe a MILLION races out there to choose from: rainbow races, hot chocolate races, mud races…even races for turkeys!?!
So what makes the Mermaid Race Series so special? Let us count the ways:
1. We're an all-ages show.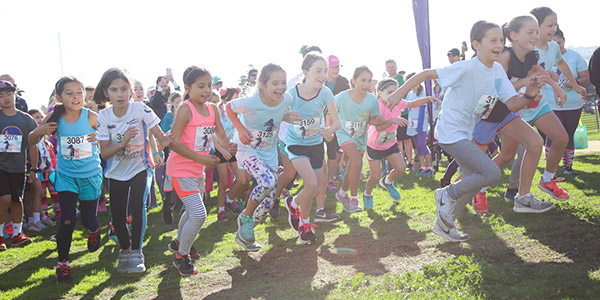 Go ahead, bring the kids—our Mermaid Dash kids' races are the perfect way to get your mini-mermaids majorly pumped about running.
2. So much swag!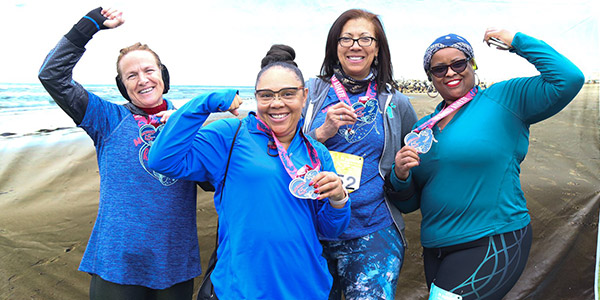 When it comes to awesome race swag, we've got you covered. If you're down with stylish running gear, mermaid medals, and finishers' necklaces, you're in the right place.
3. The views aren't half-bad.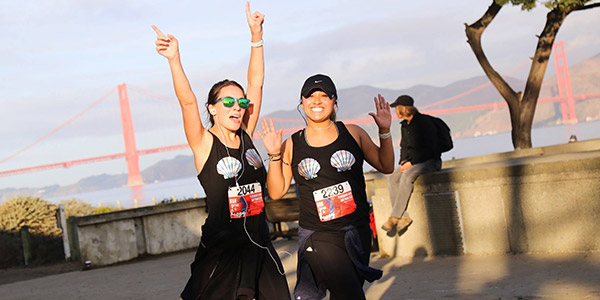 We're racing in all of our favorite spots, from San Diego to San Francisco (with detours to Boulder and Spokane, of course)—because we all deserve a run with a view.
4. We're all about that mama love.
This year marks the 17th anniversary of our Boulder Mother's Day Race. Believe us, the only gift better than breakfast in bed is crossing a finish line you worked your butt off for.
5. We just can't get enough of a good tri.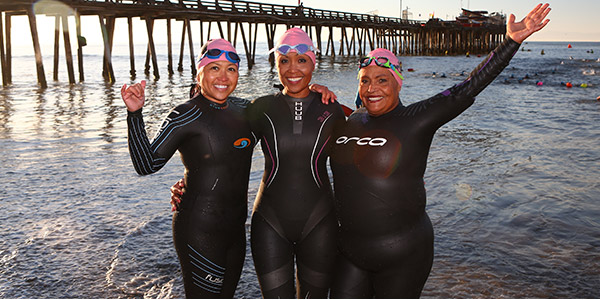 Swim, bike, run—why pick just one? We love it all, and we're serving it all up at the best women's tri on the West Coast.
6. We've got your back.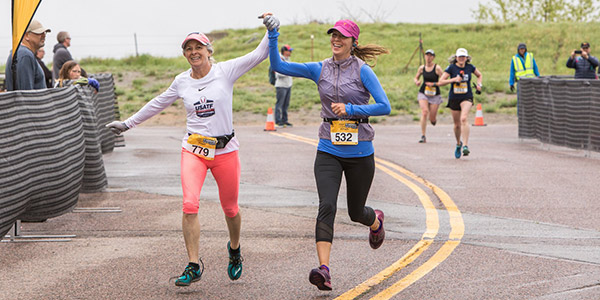 We love a good competition, but we're not just here for the medals. Sure, we're here to run our best, but you know what? We're here to cheer you on while you run YOUR best too. There are plenty of victories to go around.
So, get out there and RUN.
Whether your 2019 goal is to run your first 5k (go you!) or to set a new half-marathon PR (bring it, girl), we're here to help you make it happen. Even better? Use code T9MERMAID to get 10% off any race. And if you're feeling like 2019 is totally your year, join the Mermaid Pod by registering for all the races—you'll get 15% off each event (and some serious bragging rights).
2019 Race Schedule:
02/09/19 San Diego, CA (5k, 10k, Half, Virtual)
05/04/19 Fremont, CA (5k, 10k, Half, Sirena18, Virtual)
05/12/19 Boulder, CO (5k, 10k, Virtual)
06/01/19 Spokane, WA (5k, 10k, Virtual)
10/05/19 Capitola, CA (Sprint Tri, Sprint Du, Olympic Tri)
10/20/19 San Francisco, CA (5k, 10k, Sirena10, Virtual)
12/07/19 Woodside, CA (Trail Run 3.5mi, 6mi, 9.5mi)

And don't forget to gear up.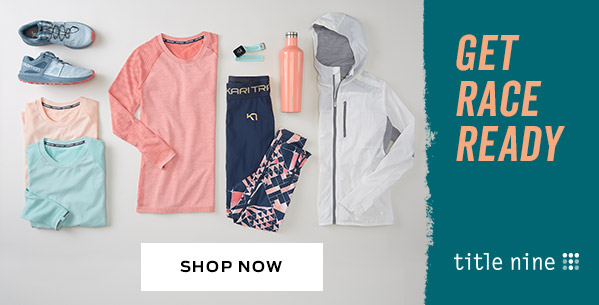 If you're ready to run, we're ready to get you race-ready. Hit up T9 for womens running clothes, including the best running bras, running shorts, running tights and workout tank tops. Trying a tri? Our athletic swimsuits are just right for suiting up.