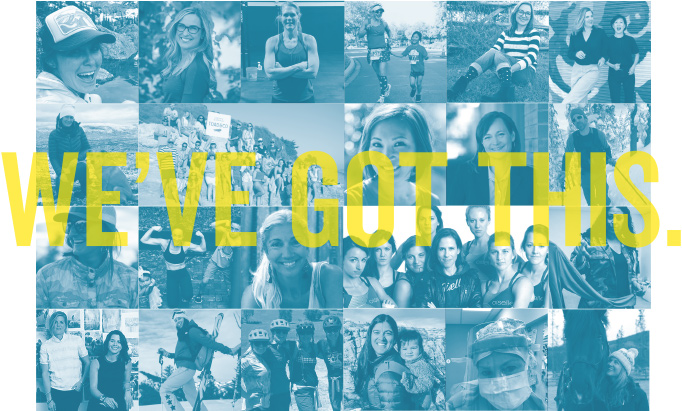 Now more than ever, business, and life, is a team sport. None of us will get out of this without a lot of help from our friends, our family, our co-workers, our suppliers, and our community.
At Title Nine, every day brings a real and urgent reminder of this:
From our Bellevue landlord who called the moment the crisis struck and told us not to worry about rent that month,
To the many product vendors who cut purchase orders and extended terms so we can weather this crisis together;
From our marketing agency who took partial payment in the form of a big T9 gift card even though we were scaling back our future partnership to close to zero,
To our bankers, Kelly and Allen, who worked tirelessly to help us get a PPP loan so that we could keep more T9ers employed;
From the customer who had admitted she'd just been laid-off, but who placed an order for a couple of sports bras anyway – just to help us get through,
To the whole team of T9ers who have taken pay cuts and worked twice as hard to help our business recover.
I am grateful, deeply grateful.
I know our story is true for others across our community and across our country.
Together, we've got this. We've all got this.

Missy Park
Founder
Big shout out from left to right: Katherine, Katherine Homes; Jennifer, Handful Bras; Karen, Bright Cloud Marketing; Victoria, #onetoughmother; Susan, Lily Trotters; Monika & Marian, Kindred SF; Sissi, Skhoop; Team Toad&Co.; Mina, Hero Clip; Cindy, Shoemaker Ghiselli + Schwartz LLC; Justin, Kühl; Cassie, Wild Rye; Jessica, @jessicadibiasefitness; Bronwen, Bronwen Jewelry; Sally & Team, Oiselle; Corina, Bloquv; Jen & Thayer, Carve Designs; Kelli, Noso Patches; Amy, Patagonia & Team Title Nine; Alessandra, #onetoughmother; Jane, #onetoughmother; Rhonda, Krimson Klover.