ONE-ON-ONE WITH JULI FURTADO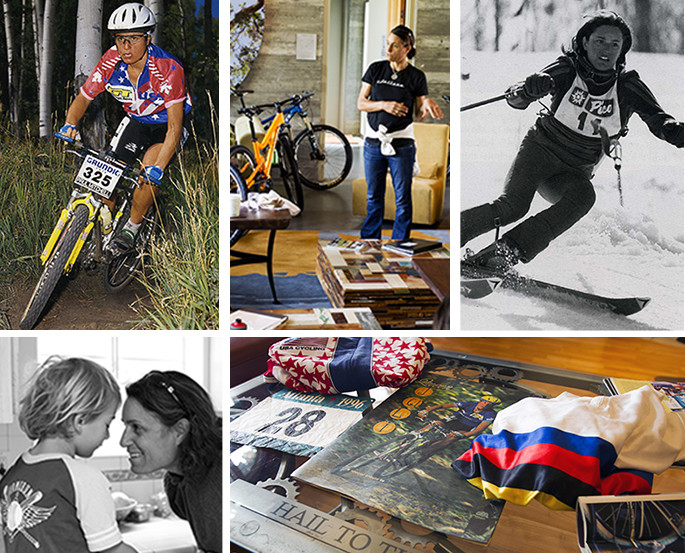 Mountain biking pioneer, mom, entrepreneur, and troublemaker Juli Furtado,
goes one-on-one with our own troublemaker – Title Nine founder, Missy Park.
QUESTIONS DREAMED UP BY MISSY, ANSWERS DREAMED UP BY JULI
Oldest piece of gear: Bjorn Borg wooden tennis racket, 1977
Newest: Juliana Furtado mountain bike!!!
Personal Heroes: Muhammad Ali and The Dixie Chicks for their willingness to risk a great deal of trouble in order to speak their truth
Current State of Mind: Hopeful and fearful
Favorite State of Being: Laughing
Mode of Transportation: Subaru Outback and a VW Westfalia
Mountains or Ocean: Mountains
Essential Gadget: Headlamp for reading actual books!
Favorite Place: Truckee
Least Favorite Place: Sitting in traffic
Secret to getting into trouble: Make sure to have fun while doing it
Secret to getting out: Lie 🙂
I'm better at: Humility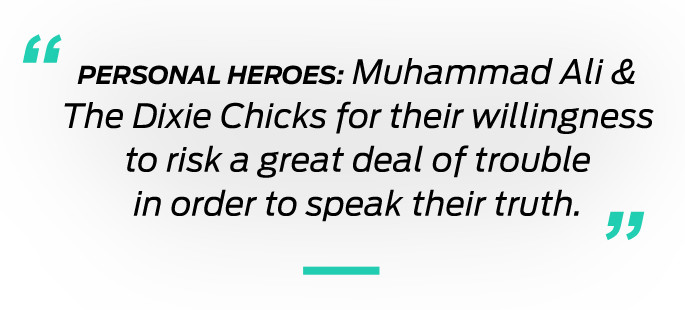 Win Juliana | Nov. 3 – 21
During the month of November, one lucky customer will win a
Juliana Furtado CR mountain bike, valued at $3,599.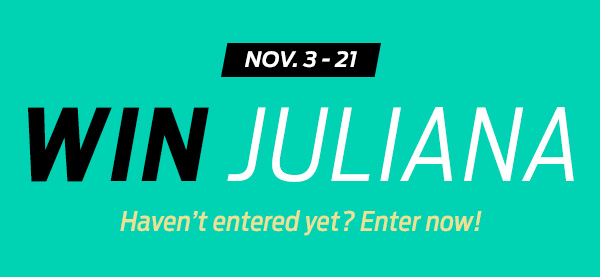 Save
Save
Save
Save
Save
Save
Save
Save
Save
Save
Save
Save
Save
Save