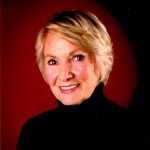 At 77, Sue Schmidt doesn't mince words, or pull punches. She has a clear message for the older women of America: "Get out of your black pants and do something! We need to set goals and believe in ourselves…and it all starts with SPORT!"
This tough love is based on understanding and experience. "Women my age didn't have team sports growing up. I am so thrilled that this has finally happened to women. Women who have had team sports in their background are going to rise to the top, there's no question about it." For her generation, it's more a matter of will and, often, bravery. Sue hadn't been athletic at all until, at the age of 42 and in the face of resistance, she took the leap and headed into the woods with Outward Bound. She assured her husband and three children that they'd survive her two-and-a-half-week absence and walked out the door. "I didn't know how to swim. I didn't know how to do anything. It was the greatest thing I've ever done!"
Thus began 35 years of "adventure and travel." She's biked across the country, earned a black belt, run the Boston Marathon, climbed Kilimanjaro and to Everest's base camp, hiked the 100-mile Mont Blanc circuit, ran a half-marathon in Antarctica, and was the third woman to reach the North Pole without mechanical aid. And that's just the tip of the iceberg (no pun intended): she's spent the last 7 years of this incredible life living with cancer. Certain things have changed—immune system problems have cut back on her globetrotting—but she hasn't slowed down. "Next week I have a 5-hour chemotherapy session. I'll leave the hospital and go directly to the gym."
The most fascinating thing is how easy she makes it all sound. When I asked her to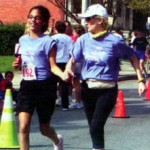 describe fitting what I imagined to be a grueling training regimen into her daily life (which currently involves owning a Girls on the Run franchise, a self-esteem program for 8-to-11-year-old girls that culminates in a 5k run), she said that the crucial thing is simply deciding to do it. She does work out every day of the week, but she also insists, "I'm a weekend warrior. I'm not good at anything. I'm a hacker, always learning."
Maybe it's humility. And maybe it's the life-lesson Sue wants to share: "Women are wonderful and they don't always know it. I'm always telling them they should be a lighthouse or a ladder for other women. When they say to me 'Oh, I couldn't do that,' I say, 'Yes you can. You really and truly are smarter and stronger and more powerful than you could possibly ever imagine.'"
Here's to Sue fulfilling her next dream: running the New York Marathon at 80.
Home: York, PA
Occupation: Retired from a lot of stuff. Now I volunteer.
Education: 6 months shy of my college degree.
Partner: John, husband of 53 years.
Children: Three…and four grandchildren.
Age: 77
Height: 5'7"
Weight: 130
Sports, past and present: yoga, running, biking, hiking, climbing, dragonboat racing
Little known fact about you: I'm frustrated that I'm not president of Saks Fifth Ave. I'm a fashion freak.
Guilty pleasure: Don't ever take my wine away from me! I love to talk and eat dark chocolate and drink wine. I really love to eat, which I guess is another reason I'm in the gym all the time. Though it's not guilty!
Greatest Triumph: Getting to the North Pole. I was the third woman to stand at the North Pole and get there by unsupported means. And it was tough. We were on cross-country skis and it was dangerous. It was the first trip they'd done with amateurs. I was sixty and I wasn't feeling tip-top, but I couldn't turn it down when I had the opportunity to go. Getting there alive was probably my proudest accomplishment.
Favorite thing to do when not working or working out: Reading. I never watch TV, but I love movies. I'm a real flick chick. And I think I'm the only person in the world who still writes letters.
Favorite Quote: "Life is a permanent boot camp and we must always be in training."


MWF: 1.5 at the gym.
T TH: Go to the track
Sat: Walk and run in the park
Sun: Biking