What are the essentials that keep YOU moving? T9er Ann G. shared, now it's your turn: what are one or two of your must-have items?
Tell us in the comments or leave us a photo. We'd love to hear from you!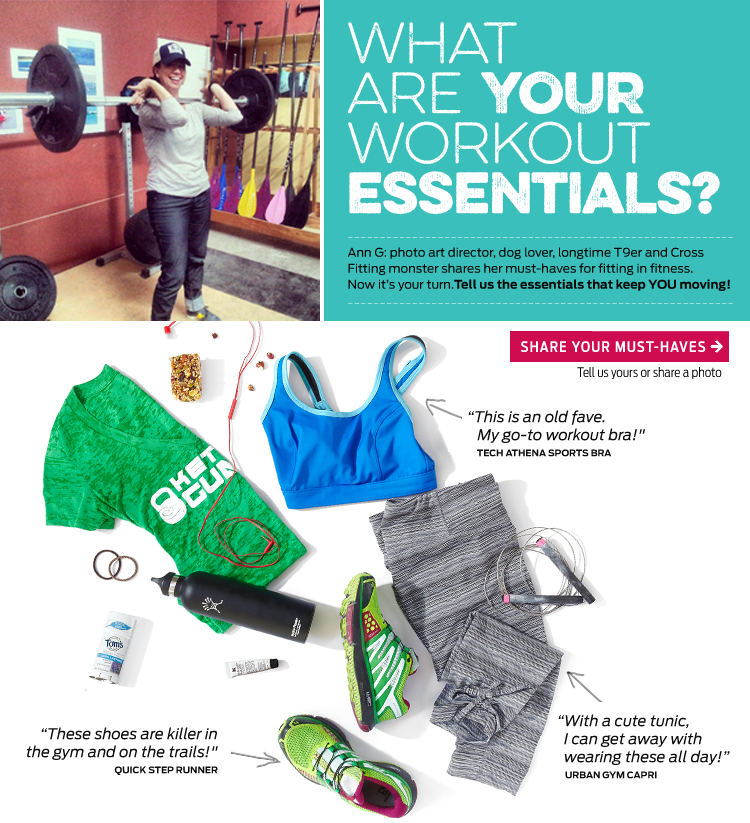 What's in Ann G's bag:
Hair ties, KettleGuard burnout tee, KIND bars, earbud headphones, Tech Athena sports bra, Tom's of Maine deodorant, Urban Gym Capri, RPM Fitness speed rope, Quickstep Runner, Kiehl's lip balm, Hydroflask insulated bottle.