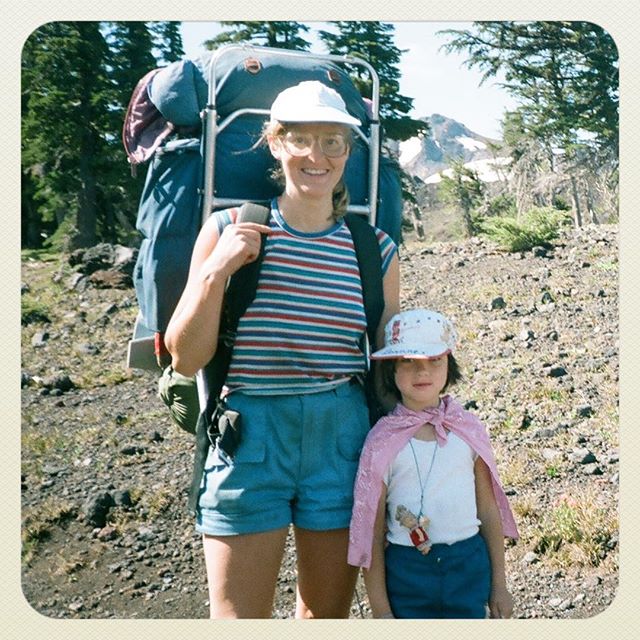 Moms. We are tough enough to navigate a through-hike and navigate the school carpool line. Chase a PR and chase a toddler. Feed our passion and feed our hungry teenagers. Throw a fast-pitch and throw a birthday party (extra points for sleepovers).
Sure, we can't always "do it all." Sometimes dinner is cereal, and there's not always time to wash our sports bra between runs, but we won't tell if you won't.
Yes, motherhood is tough. Luckily, we are tough enough to handle it.
What makes you (or your mom) one TOUGH mother?
Pictured above: Carolyn "Ravensong" Burkhart, the first woman to hike the PCT from Mexico to Canada in 1976. Her eldest hiked the PCT from Canada to California with her when she was six, and four of her five children have hiked the PCT through Washington. -From Game Changers, the unsung heroines of sports history.