Thanks to everyone who submitted their Haikus. We had a bunch of fun reading them and it was really hard to pick only just five finalists. Congratulations to Kelly M., Jody B., Paula, Kris H. and Tania C.! The grand prize winner will be announced on the 24th. Let the voting begin!

Holiday Haiku Finalists
By Kelly M.:

fragrant mistletoe
evergreen sprig of delight
below couples kiss

(43%, 144 Votes)
By Kris H:

Log breathes tongue of flame
Ancient secrets trapped in wood
Cast their magic spell

(21%, 72 Votes)
By Tania C.:

In the biting wind
The warmth of a beating heart
Cries out for cocoa

(17%, 58 Votes)
By Paula:

icy cold wetsuit
snowflakes crashing in the waves
winter solstice surf

(12%, 39 Votes)
By Jody B.:

icy sleet bones chilled
cozy cheeks warm with fire
home after my walk

(7%, 23 Votes)
Total Voters: 336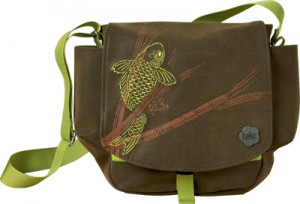 Submit your original Holiday Haiku for a chance to win a sweet Haiku Messenger Bag embroidered with your poem! Click here to refresh your memory on what a haiku is. We'll pick our favorite 5 haikus and then the Timeout community will choose the grand prize winner. The fave 5 will all receive a 1 year Team T9 membership. The gift that keeps on giving.
Enter to win by 6PM PST December 16th, voting will begin December 18th. The Grand Prize winner will be announced on December 24th.
The submission period has ended. Thanks to everyone who participated. The finalists will be posted soon. Stay tuned!