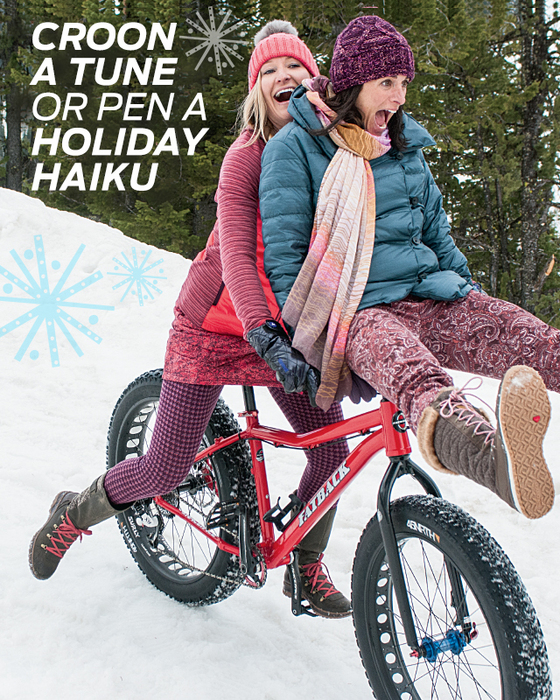 Do you know all the words to The Dreidel Song? Can you drop a mean rhyme about Santa Claus? Sing us your favorite holiday song or write us a festive holiday haiku (5/7/5 syllables) when you check out at our stores or online. We'll give you a little something for your creative efforts!
Get Inspired!
We've got the most clever customers around. Here are just a few of the haiku that we've already received through our customer service department. We hope they help get your own creative juices flowing.
Greet the Holidays
With Title Nine fun and cheer
Happy haikuing
-Laura B.
Delight in the dark
Sold out last year so no fun
Cool glow bocce balls
-Lisa T.
White sparkly facets
Falling gently from the sky
Snow makes me smile
-Denise G.
lights all around us
begging us to enjoy them
stop work and savor life
-Marianne D.
Get shopping!
Find your nearest store, place your order online, or call our customer service gals at 800-342-4448. Then wow us with a poem or song to score a gift. Be sure to come back here and share it for all to enjoy!