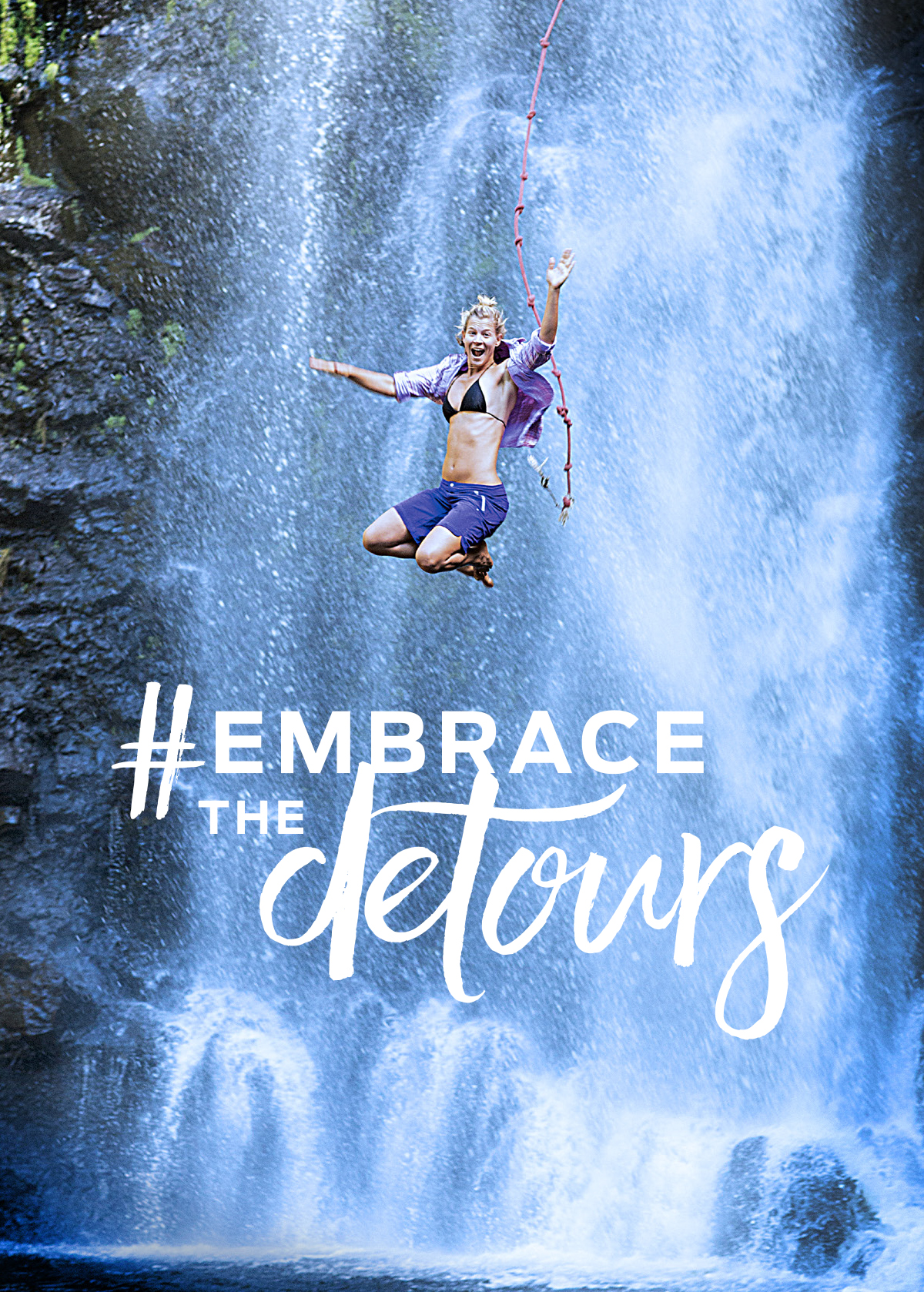 We've all been there: no sports bra in our gym bag means we swap that bouncy boot camp for Pilates instead. A hike with friends morphs into a walk with our toddler when the babysitter cancels. Our easy run turns into "squirrel-sprints" when our puppy refuses to slow down.
At Title Nine we welcome these wrong turns, these accidental adventures that send us down a new or unexpected path. Sometimes frustrating, sometimes welcomed, the detours in our lives are often where the most interesting stuff happens. We 'embrace the suck' when we're training hard, we 'embrace change' when we're given challenges in our life. We #EmbraceTheDetours.
We are celebrating detours this month by challenging you to show us the detours in your life and how you turn them into positives. Follow us on Instagram and check in each Monday, starting March 7, for a new #EmbraceTheDetours challenge and a chance to win detour-ready gear from Title Nine. Ready for your first challenge?
Week One Challenge: Kid Detours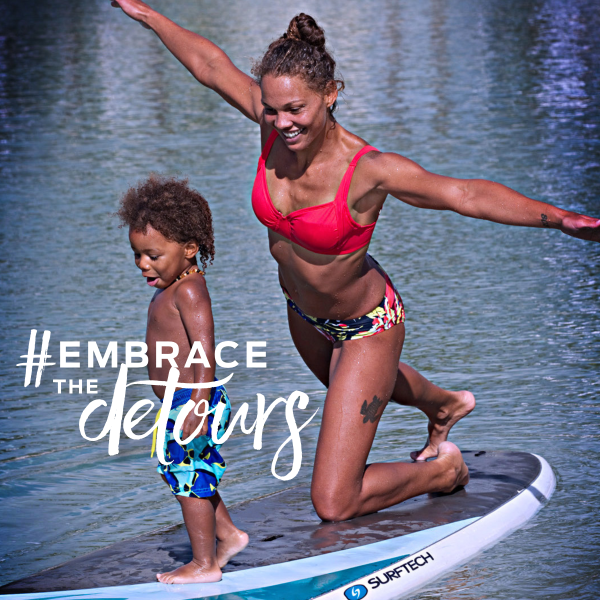 Your 20-mile bike workout becomes a ride to the park when your son and his training wheels beg to come along. Or your five-mile run turns into a nature walk when your daughter jumps out of the jogging stroller. The detours our kids take us on can be frustrating but they can also be wonderful. Share a photo of an unexpected adventure you've been on thanks to your kids.
This week's winner will receive our detour-ready, transition-weight Shift Jacket ($89)
How To Enter
To enter, simply follow us on Instagram, post a photo of you and your kid(s) on an unexpected adventure (or workout-turned-adventure), and tag it #EmbraceTheDetours and @Title Nine. Photos for the Week One Challenge must be submitted by Sunday, March 13 at 11:59pm Pacific Time and your Instagram account MUST be public during the contest or we are unable to view your submissions. Each week, one winner will receive an item of detour-ready gear from Title Nine. Multiple entries allowed, because we know detours happen every day!
Check the blog each Monday through April 4 to see the weekly winning photos. It could be your pic!
Week One Winner: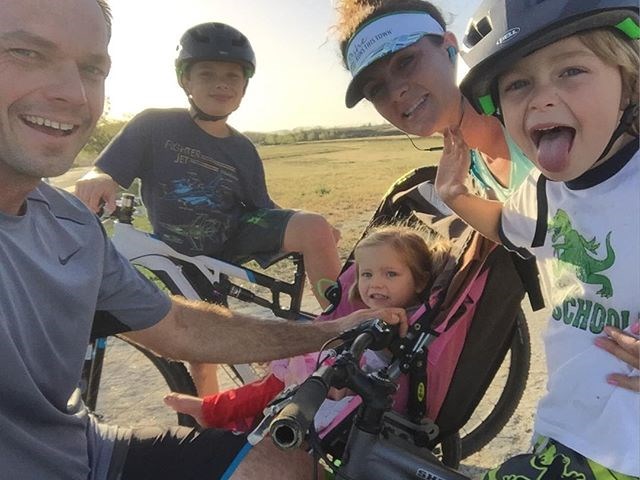 Week one winner – @adventuresofashoeherd: "#Embracethedetours because they all wanted to come with mama on her 7 mile run before the rain came."
We loved the fact that even though she was looking forward to a little "me-time," she embraced the detours and took the whole family along. Thanks to everyone who entered the KID DETOURS challenge. We thoroughly enjoyed all of the wonderful images and stories!
Take me to:
Week Two Challenge
The Fine Print: No purchase necessary. Open to legal residents of the 50 United States and the District of Columbia 18 years of age or older. Title Nine employees and their families are not eligible. Images must be your own original content. By tagging your photos #EmbraceTheDetours, you are giving Title Nine permission to feature your images in official Title Nine communications related to this contest: including but not limited to, social media, email, and www.titlenine.com. Your Instagram account must be public during the contest or we are unable to view your submissions. Four winners will be chosen – one from each entry period. Entry periods: 3/7/16-3/13/16; 3/14/16-3/20/16; 3/21/16-3/27/16; 3/28/16-4/3/16. Winners will be notified via a comment to their post. Listed prizes may be exchanged for any in-stock item of equal or lesser value. Per Instagram rules, we must mention this is in no way sponsored, administered, or associated with Instagram, Inc. By entering, entrants release Instagram of responsibility, and agree to Instagram's term of use.