We've seen first-hand the power of women and what can be achieved when we come together, lift one another, and empower our communities. For our first annual Pitchfest Nonprofit Edition, we had the tough task of choosing our top nine from 92 – yes, 92! – applicants. We're so excited to bring together this incredible group of women change-makers, activists, and leaders for our first annual Pitchfest Nonprofit.
INTRODUCING OUR STARTING NINE: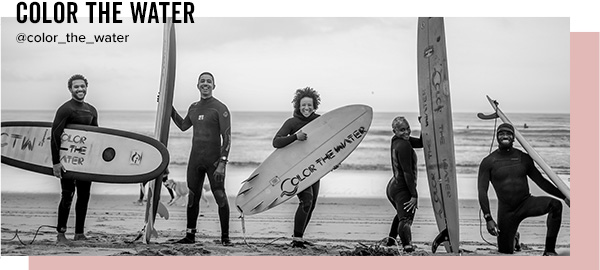 One wave at a time: that's how Color the Water challenges the perpetually exclusive and predominately white surf culture. They work every day to make our oceans a diverse and all-embracing space by providing free surf lessons and education to women of color interested in getting out there. By empowering BIPOC to take up space in the outdoors, Color the Water joyfully fights the historical exclusivity of surfing in celebration of true inclusivity, diversity, and equity.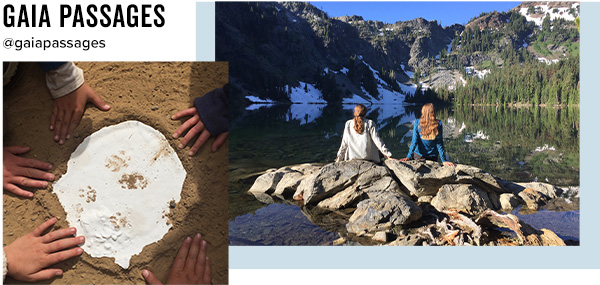 "Gaia" means "sacred Earth"–the guiding light and driving force behind Gaia Passages. Inspired by the wisdom and values that stem from earth-based cultures, Gaia Passages aims to instill in girls a loving connection to the outdoors through a variety of programs and summer camps. With multiple all-encompassing curricula, girls develop outdoor know-how like animal tracking, back country navigation, and plant identification while also developing essential leadership, communication, and independence skills.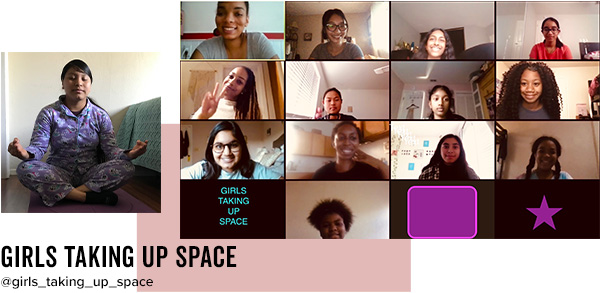 Girls Taking Up Space provides free wellness programs to girls of color living in East Oakland, providing a space for them to explore and learn about the diverse world of wellness. By opening up the worlds of yoga, meditation, dance, and art, girls are free to create their version of self-care and well-being while learning about healthy relationship building, self-esteem, and managing emotions.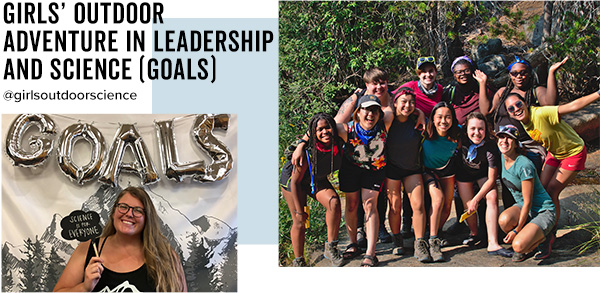 Driven to spark change in the worlds of STEM, the outdoors, and society as a whole, Girls Outdoor Adventure in Leadership and Science (GOALS) provides a free summer science program for high school girls. Students are given the tools to develop confidence and leadership skills during the two-week immersive backpacking trip in Sequoia National Park while getting their hands dirty conducting field research, putting together scientific experiments, and identifying plants and animals.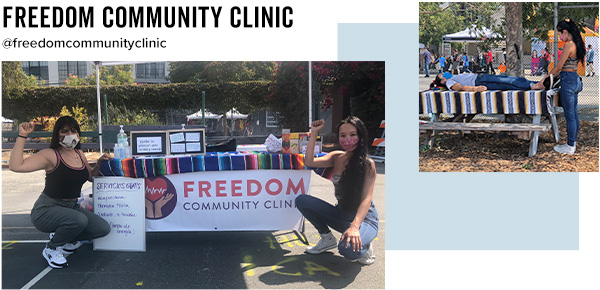 Inspired by her mother's experience, and subsequent resilience, as an immigrant searching for healthcare in the United States, Freedom Community Clinic founder Bernadette Lim set out to create a space focused on whole-person healing in the Bay Area. The services provided revolve around their three main categories of a whole-person healing approach: ancestral and Indigenous healing, community healing, and Western medicine. From Reiki and breathwork to group counseling and physical therapy, they prioritize care for Black, brown, Indigenous and undocumented women, children and families.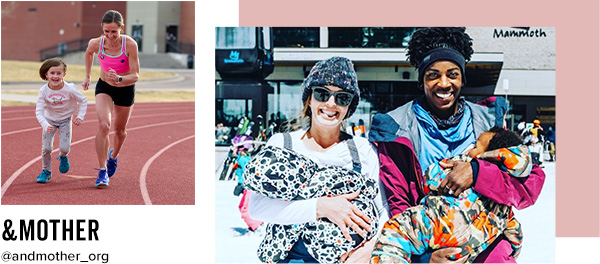 Imagine: two working moms starting a nonprofit during a global pandemic. That's exactly what Alysia Montaño and Molly Dickens did in May of 2020. Born of the #DreamMaternity movement, &Mother rejects the notion of motherhood as a limiting factor in our careers, in our athletic pursuits, and in our contributions to society. Driven to break down the systems that keep women from pursuing both career and motherhood, &Mother works with professional athletes and focuses on creating lasting change both in culture and policy within the sports industry.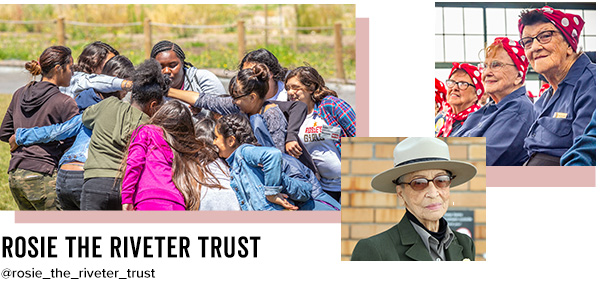 Using Rosie the Riveter and her inspirational legacy of challenging the vision of what women's careers should look like, the Rosie the Riveter Trust hopes to teach young girls to stay curious about their career path. Through their year-round program, they empower young girls to explore different trade skills, build the confidence to take up space in historically male-dominated industries, and create lasting connections and relationships within an inclusive and impassioned community.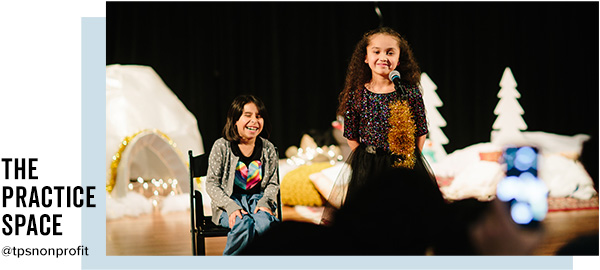 After six years of hosting Sunday practices in her living room, AnnMarie Baines decided to officially create The Practice Space: an organization offering camps, school-based programs and private lessons to help underrepresented Bay Area youth practice communication skills. Using techniques from storytelling, presentation, dramatic performance, persuasion and advocacy, The Practice Space works to give young girls the tools to authentically express themselves and the confidence to be fearless in doing so.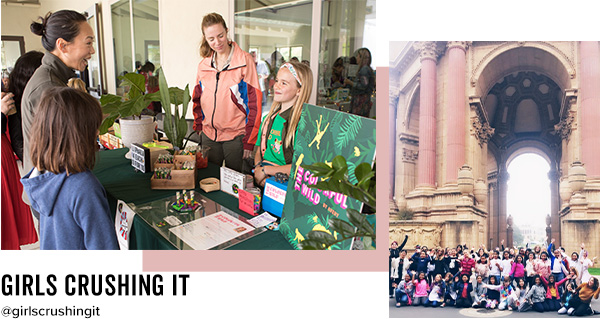 Inspired by her two daughters' entrepreneurial spirit and drive, Roxanne Christophe founded Girls Crushing It to give girls a place to turn their creative ideas into their own empowered businesses. The entrepreneurship program is designed to instill confidence, leadership skills and financial savvy via courses on branding and marketing, finance and accounting, investing and more. By urging young girls to see themselves as capable business owners, Girls Crushing It helps guide and mentor girl entrepreneurs of today and women founders and CEOs of tomorrow.

In just one week, these powerhouse programs will compete for a chance to become our inaugural Pitchfest Nonprofit Edition winner and earn some cash to continue building their organization. Armed with their passion, plans, and stories of pursuing a better world for women, participants will not only learn from other nonprofit leaders but undoubtedly teach us a few things along the way, too. The final countdown to Pitchfest Nonprofit starts now!
In the meantime, keep an eye out for our 2021 Pitchfest Outdoor Edition application, opening May 27!