No 'shrink it and pink it' here: it was fascination at first click. Who
wouldn't
fall for a watch that affirms badassery post workout?
Woman owned and operated with a very open, honest dialogue with their customer base and backers, partnering with Bia Sport for our upcoming Bay Area Title 9K was a natural choice. The fastest woman and fastest gal over the line in September will both receive a killer prize pack, including the new-to-market Bia multisport GPS watch.
This T9HQ resident gear junkie was thrilled to get her paws on a Bia – and am even more thrilled to announce that Title Nine and Bia Sport are teaming up to give YOU a chance to win a Kickstarter edition watch of your own! Simply register for the Bay Area Title 9K by Friday, August 29th and you'll be automatically entered to win.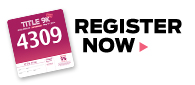 With the watch fresh off of Kickstarter, I was fortunate enough to meet with the gals from Bia Sport in person and receive a Kickstarter edition Bia to try. I'll admit that I love my current Garmin – we've been through a lot of firsts together – but I was amazed at some of the new features Bia pulled out.
Here's the problem: being a tech loving gear junkie means I am not easily swayed. Simply making something cute or colorful doesn't get me excited – it really has to have a punch to it as well. A born and raised Silicon Valley brat with a penchant for technology – and accidental distance runner – I love great gear, and especially all things tech. My first Garmin GPS watch was hardly a looker. It was wider than my wrist and weighed almost as much as my guinea pig, but it saw me through just the same. When you're a slight 5'4 wannabe, every ounce on your trying-to-be-an-endurance-athlete frame counts. I had put up with the 'GPS satellite dance' and having a big, heavy clonker bouncing around my arm because in the end, it did the trick.
But what about a lighter GPS watch? One that fit my frame better and was better scaled to my person? What about a duathalon or triathalon ready GPS watch — that comes in fun colors?
Enter Bia Sport and their groundbreaking multisport watch.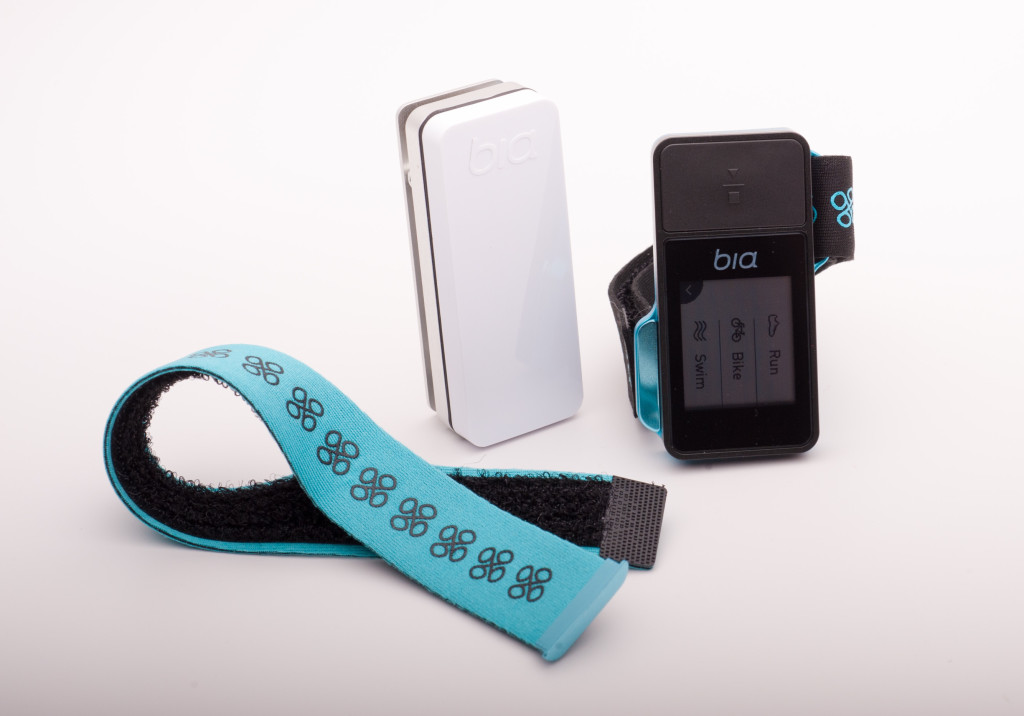 HIGHLIGHTS:
– The first watch of its kind designed for women, by women. (Don't worry gents. It works for you too! Check out DC Rainmaker's review here.)
– Truly instant GPS: fire up the watch, wake up the Go Stick and you're out the door. Once a workout is completed, it is automatically uploaded to Bia's website: no need to sync after, plug in or seek out a wireless network.
– Runners, cyclists, swimmers, duathletes and triathletes rejoice: not only will it track open water swims, but it will have duathalon and triathlon tracking capabilities. They're also working on aquathalon and Jeff Galloway run/walk features.
– Don't panic! The Bia boasts a new 'SOS' emergency feature: hold down the single button for 3-4 seconds at any given time and an alert is sent to important person(s,) complete with a Google dot with the user's exact location.
– Fun affirmations appear on the recap screen after every workout.


The Bia is a two-part product. The single-button, touch screen wearable watch never requires charging and comes in a variety of colors. The rechargable Go Stick houses all the GPS – and thus, instant workout upload goodness. While folks initially had concerns about bulk, the Go Stick is no larger than a packet of Gu. It has also been updated to have a life of up to 17 hours – long enough for 100K competitors.
SIZING:
The Bia is made to not sit on the wrist bones and rub them raw; the angled design is made to be worn higher on the forearm, making 'time check' visibility easier to the wearer. Ever open about their product development, Bia recently began including special plastic loops to help the current adjustable velcro band stay-put during rigorous activity. (Kickstarter backers and prior purchasers can request these free of charge.)
EASE OF USE:
No booklets, no slew of cords, no docks: the Bia's only instructions are a slip of paper that begins "Say HELLO to your Bia and don't freak out." There's no quick start guide needed. Within minutes, I was registered, had my husband set up via text message as my SOS contact, and was ready to head out the door on my first run. The Bia features a single button and a touchscreen.
THE NITTY GRITTY: [Editor's note – functionality listing updated 8/29]
It's not just a watch, a GPS watch, a stopwatch. Bia's instant updates have begun delivering triathlon functionality. Here's what a user can expect to find function for now, with * designating updates that are still in process. Any and all software updates happen quickly, updating the Bia to have new functionality without the user having to purchase the 'next' model.
– RUN: just run, run/walk, intervals, indoor*, laps
– BIKE: just ride, indoor*
– SWIM: 25 yard*, 50 meter*, open water
-MULTISPORT: brick, duathlon, triathlon, aquathlon, aquabike
RUN TEST
Christina tested this during: road runs, trail runs, track work (to test the 'slap to lap' function)
"No more 'GPS dance' when I get ready to go running. I used to start my run-prep with turning on my GPS watch and putting it near a window, or right outside so it could find satellites. Plus, I usually run with my four legged run buddies, who aren't so good at calling for help if I fell and twisted an ankle. Knowing I can send an SOS alert with my exact location makes me feel safer when I don't have my phone. If I were a mom, I'd probably be the type to ask my kid to use the SOS function as a check-in if they were running solo. I'll totally admit I was wary of the Go Stick, but once I found a secure spot it basically disappeared. For my recent half marathon, I stashed it in my Hydraquiver, and have even clipped it to my dog's harness before."
OPEN WATER SWIM TEST
Lisa tested this during: open water lake swim
"I'm a lifeguard and a swimmer and have to say I was very impressed: I'd never seen anything truly waterproof that tracked open water swims with such accuracy. As the person who tends to swim away from the rest of the group, the biggest thing for me was the SOS. Knowing I could basically call for help to my partner on land is some serious security. I clipped the Go Stick to my goggles outside my cap and was good to go!"
WIN A BIA MULTISPORT GPS WATCH OF YOUR OWN
Ready to score your own instant-upload GPS watch? It's simple!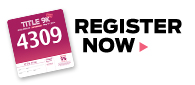 Register for the 2014 Bay Area Title 9K by Friday August 29th and automatically be entered in a drawing to win this Kickstarter edition Bia multisport GPS watch: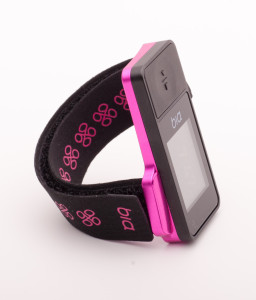 We can't wait to see you out at the starting line in September!
Tell us: have you tried the Bia multisport GPS watch? What would your first adventure with your new GPS watch be?